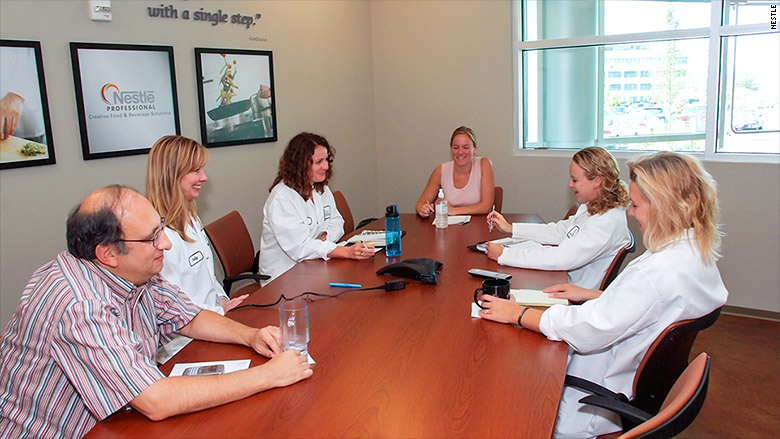 From engineering and marketing to finance and data analysis, the breadth of career paths at Nestlé are almost as wide-ranging as the company's more than 2,000 brands. New hires might work on brand management for products like Kit-Kat or track coffee industry trends as a sales analyst for Nespresso.
Love dogs? Employees of its Purina division are allowed -- encouraged, actually -- to bring their furry companions to work. No pet? No problem. Purina provides employees with $200 to offset the costs of adopting a cat or canine.
And oh yeah, Nestlé is hiring. In late 2013, the company launched a program designed to combat youth unemployment -- it aims to train or hire 20,000 people under age 30 in Europe by 2016. Similarly, the company has set its sights on hiring or training around 30,000 people in the Americas within the next two years. --A.L.
Correction: An earlier version of this story incorrectly stated the number of Nestlé brands.
First published June 29, 2016: 2:49 PM ET
Data source:
Universum Global
How we pick the Top Employers for New Grads
: Think of it as a popularity contest for companies: Every year research firm Universum Global ranks the most desirable employers, based on where undergraduate students around the world say they'd most like to work after graduation.
More