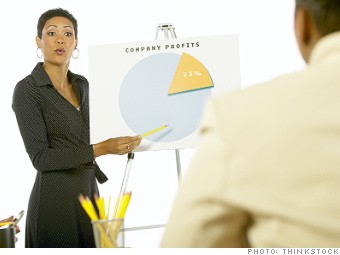 1-year pay growth

: 4.8%

Median pay

: $64,500
As the economy improves and consumers feel more confident about spending, advertisers and marketers are seeing increased interest among clients.
"Companies start to feel they can reach out to consumers," said Bardaro.
Indeed, consumers are spending again. Retail sales were up 4.7% in February compared with 12 months earlier, according to the Census Bureau. Auto sales grew 8.8% and non-store retail sales, including e-commerce, direct and catalogue sales, jumped 15.7%.
While that has helped boost pay among advertisers and marketers, it has done little to boost hiring, which slowed in the first quarter, according to PayScale.