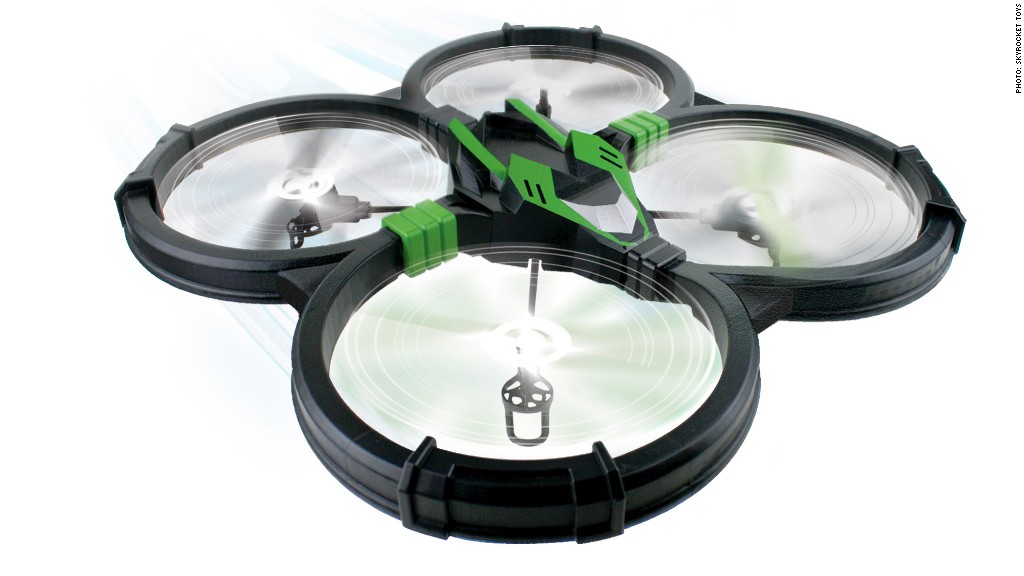 Company

: Skyrocket Toys

Price

: $69.99

Age

: 12 and up
If you want to take to the sky, four blades is always better than one. That's the thinking behind the Sky Viper Stunt Quadcopter, the latest flying machine from Skyrocket Toys.
"For years we've only had the single-blade copters, which have been hard to fly and control," said Skyrocket's John Ardell. "With four blades, it's much easier to maneuver the copter and have it do some amazing tricks."
The Sky Viper, which measures 16 inches diagonally, can hover, flip in midair and race as fast as 15 miles per hour. And if you lose control, no worries. There's a built-in computer system that stabilizes the copter when it goes off balance.
First published November 14, 2013: 7:02 AM ET