Thrived in less-crowded market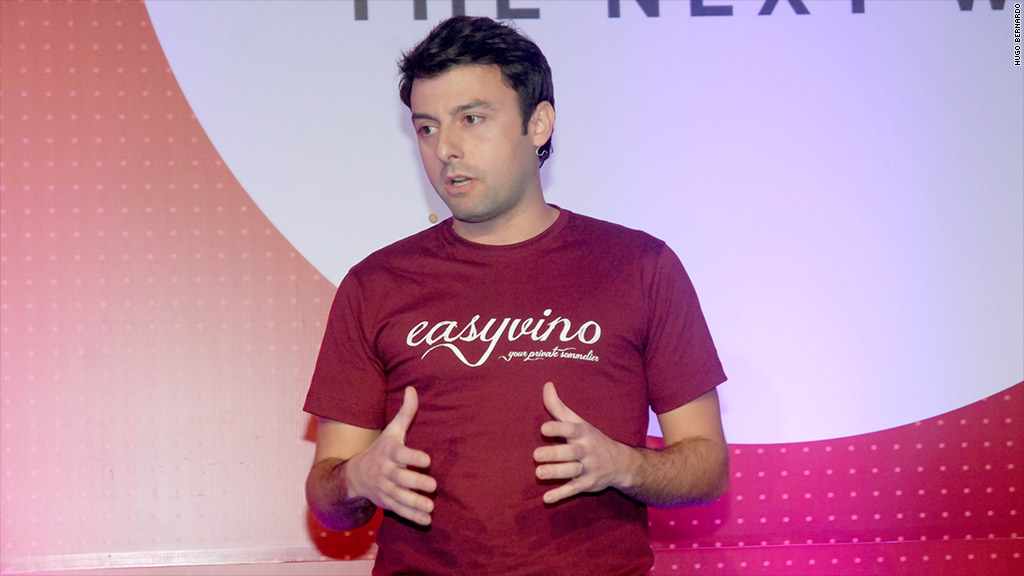 Name

: Hugo Bernardo

Company

: Easy Vino
When Hugo Bernardo was pitching his mobile sommelier service to restaurant owners in California, he had trouble getting five minutes of their time. They were being pitched by tons of other Silicon Valley entrepreneurs, but that's not the case in Chile.
Less than a year after completing the Start-Up Chile program, Easy Vino now operates in Chile and Brazil. The company advises restaurant owners on how to develop their wine lists and provides a mobile app their customers can use at the table when selecting wine to have with dinner.
More than 100 restaurants currently use the Easy Vino app, 60% of which are in Brazil.
"There's an equally big market, but a lot less competition here," Bernardo said. On the flip side, he said the startup community is not as strong in South America as it is in the U.S., which can make it harder to find talent.
First published January 15, 2014: 3:46 PM ET