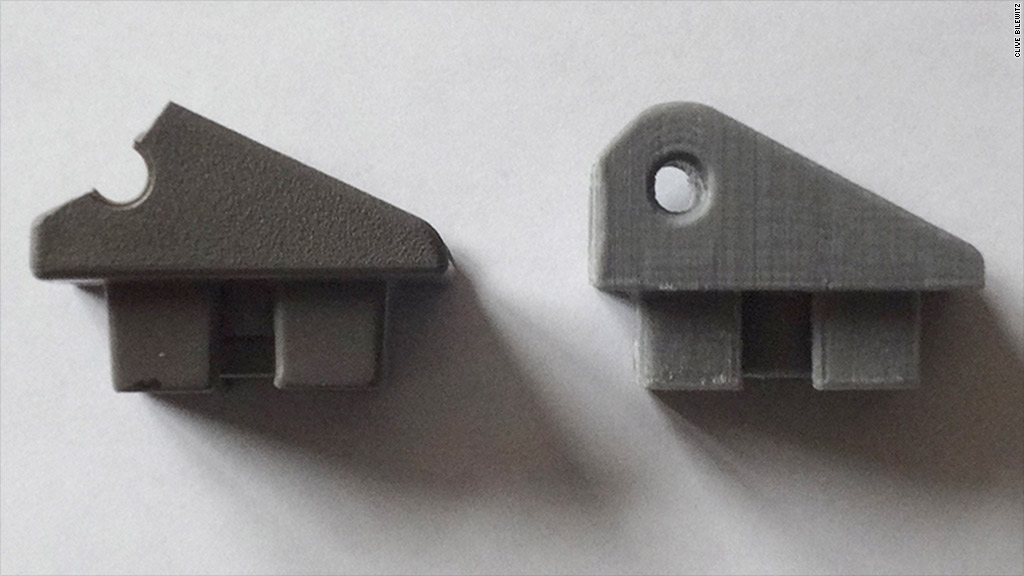 Caroline de Gruchy and Clive Bilewitz, owners of Home Inspections Squared, have been doing home improvements for the past 15 years, but they've recently found a new way to make repairs.
Sometimes a replacement part for a broken chain or lock just can't be found in a store. That used to force homeowners to buy a whole new set of blind or windows.
"They sell the most common item, and sometimes we need a uncommon item," de Gruchy said.
The team, located in Kitchener, Canada, uses a 3-D printer to make that uncommon part.
They take the broken piece home, scan it with their 3-D scanner, make the repair virtually and then print a new piece with a 3-D printer (they use one at a local tech lab). For now, their replacement parts are just printed in plastic, but they're hopeful future advancements will allow printing in new materials, so they can fix pieces for pipes as well.
First published December 10, 2013: 8:37 AM ET
Partner Offers
Paid Partner