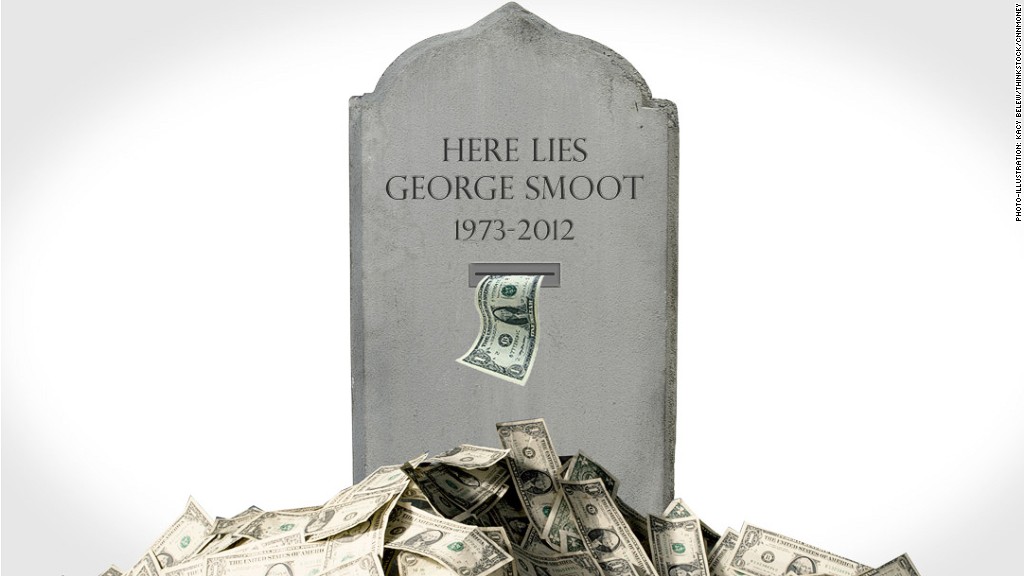 Google treats its dead employees better than some companies do their living workers.
Google's unusual "death benefits" include paying the deceased's spouse or domestic partner 50% of their salary for 10 years, the company's "chief people officer" Laszlo Bock revealed in an interview this week with Forbes.
What's more, all of the dead Googler's stocks vest immediately. Each child of the employee receives $1,000 per month until age 19, or age 23 for full-time students.
These perks aren't just for longtime employees. There's no tenure requirement, Google (GOOG) told Forbes -- all of the company's U.S. employees qualify. Bock said the oldest Googler is currently 83.
A Google representative declined to comment in more detail about the policy. Forbes writer Meghan Casserly noted dryly in her article that "providing death benefits is a no-win for the company."
But that isn't the point, Bock told her: "Obviously there's no benefit to Google. But it's important to the company to help our families through this horrific if inevitable life event."
The death benefits revelation adds to the already legendary list of Google perks: free food, foosball tables, on-site dry-cleaning service, generous parental leave and more.
The company's perks site hawks a "Corporate Concierge team [that] can assist with everyday tasks such as planning a dinner party as well as more unusual requests, like finding a jewel-encrusted scepter to accompany a Googler's special Halloween outfit."
But Bock told Forbes he doesn't like the word "perks." Instead, he says, what helps employees ultimately helps the company.
As he put it: "There is, of course, research that show employee benefit programs like ours can improve retention, and appear to improve performance on some level."