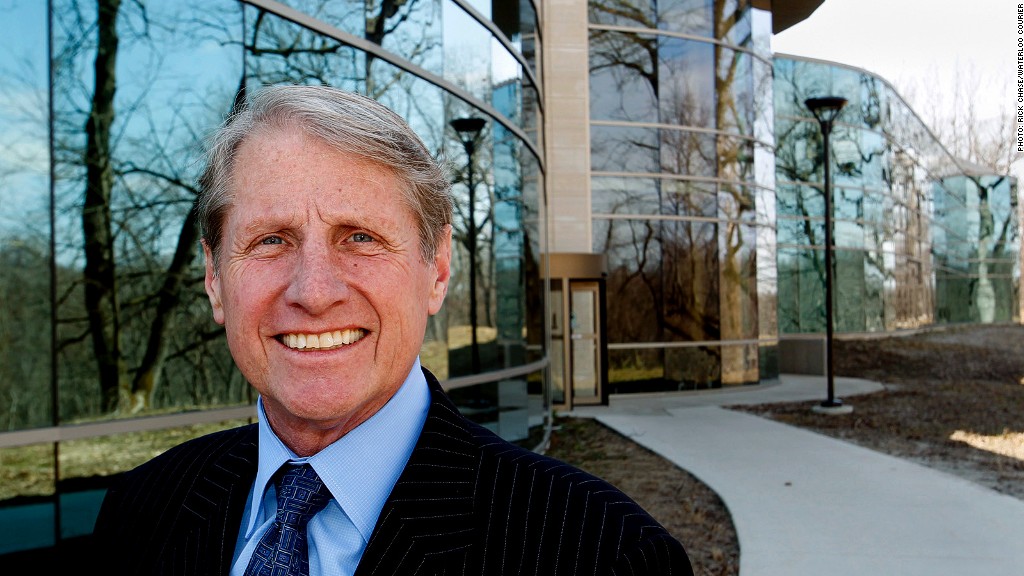 Federal prosecutors in Iowa have charged Russell Wasendorf, Sr., founder and former CEO of Peregrine Financial Group, with 31 counts of fraudulently overstating the financial soundness of his commodities brokerage.
Wasendorf, who police say attempted suicide near his company's Iowa headquarters in July, was indicted Monday for allegedly submitting fraudulent financial statements to the U.S. Commodity Futures Trading Commission. There were 31 monthly statements, spanning from October 2010 to May 2012, according to documents submitted by federal prosecutors at the U.S. District Court for the Northern District of Iowa.
The documents also said Wasendorf's financial statements overstated the value of PFG's customer funds "by at least tens of millions of dollars."
Wasendorf, 64, was found in his parked car near the firm's Cedar Falls office by a sheriff's deputy in early July. Officials say the deputy was responding to a 911 call and found the engine running with a hose going into the car. He found a suicide note, but Wasendorf was still alive.
Wasendorf's fraud might have actually exceeded $200 million, according to a criminal complaint filed by the U.S. Attorney's Office on July 13, when he was arrested. In that complaint, FBI agents from Omaha, Neb., used his own suicide note against him.
"I have committed fraud," read the note, which was written to his wife, according to the criminal complaint. "Through a scheme of using false bank statements I have been able to embezzle millions of dollars from customer accounts at Peregrine Financial Group, Inc. The forgeries started nearly twenty years ago and have gone undetected until now."
In the note, Wasendorf allegedly bragged about his forgery skills.
His son, Russell Wasendorf, Jr., is the chief operating officer of PFG. He filed to liquidate the firm last month.