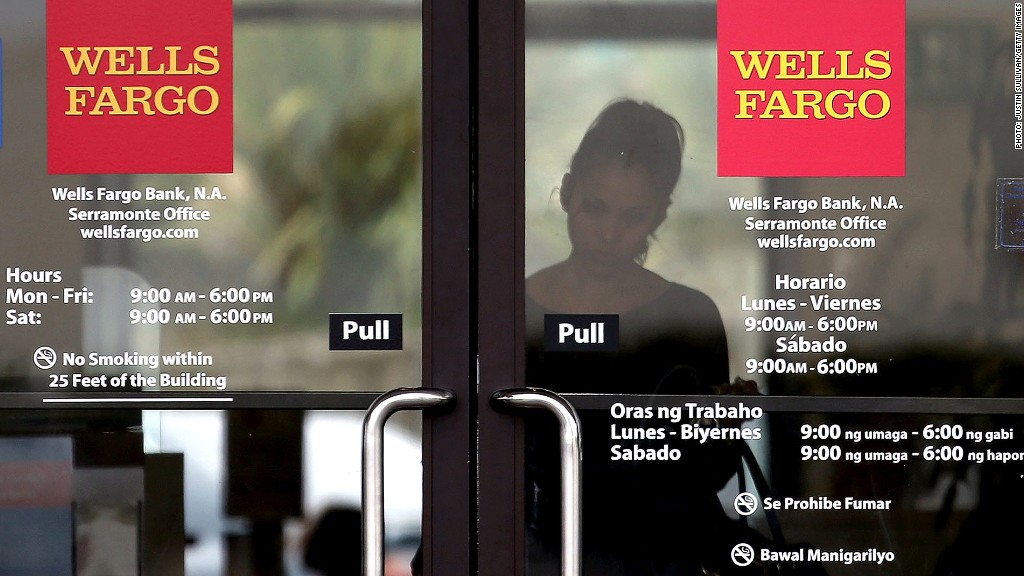 Wells Fargo will pay $6.5 million to settle charges that it failed to disclose the risks of complex investments it sold to municipalities, non-profits and other customers, the Securities and Exchange Commission said Tuesday.
In 2007, the SEC said, Wells Fargo recommended that its institutional clients, typically interested in more conservative investments, buy into complex investments tied to high-risk mortgage-backed securities. Wells Fargo staff made these recommendations without understanding "the true nature, risks, and volatility behind these products," the SEC said.
Shawn McMurtry, a former Wells Fargo vice president who recommended and sold some of the products, will pay a $25,000 penalty and serve a six-month ban from the securities industry as part of the settlement.
Of the 10 customers affected, two have realized losses totaling $4.2 million as a result of the investments, the SEC said. Two more have settled their claims with Wells Fargo, while the losses for the other six have yet to be determined.
Wells Fargo (WFC) and McMurtry settled the case without admitting or denying wrongdoing. A bank spokesman said in an email that the incidents in question "occurred more than 5 years ago and pertain to a part of the firm that was completely revamped after the merger with Wachovia."
" We are pleased to put this matter behind us," he added.
A lawyer for McMurtry could not immediately be reached for comment.
The penalties paid as part of the settlement will be routed to a fund overseen by an administrator contracted by Wells Fargo. This administrator will identify affected customers, evaluate their claims and distribute the money.
Last month, Wells Fargo agreed to pay $175 million to settle allegations from the Justice Department that it discriminated against minority borrowers.