Cisco Systems' major turnaround efforts are beginning to pay off, as the networking giant reported a quarterly profit and sales Wednesday that rose from year-ago results and beat Wall Street's forecasts.
The company also announced that it would increase its dividend by 75%.
Cisco's core switching and routing businesses have remained strong, and big bets on emerging products have paid off. Although economic uncertainty in Europe and China hit Cisco and its rivals particularly hard this year, Cisco has proven more able to weather the storm. The company's overall product orders rose 2% over the past three months, while other networking companies have lost business.
With a truly global reach and a wide array of product offerings, Cisco is often viewed as a bellwether of the global economy. On a conference call with analysts, Cisco CEO John Chambers said he doesn't expect any major improvement to the global economic situation in the near future, but doesn't anticipate things will get much worse either.
Not surprisingly, European orders fell 6%, dragged down by particularly hard-hit countries in southern and central Europe. The company said it expects business to continue to deteriorate there.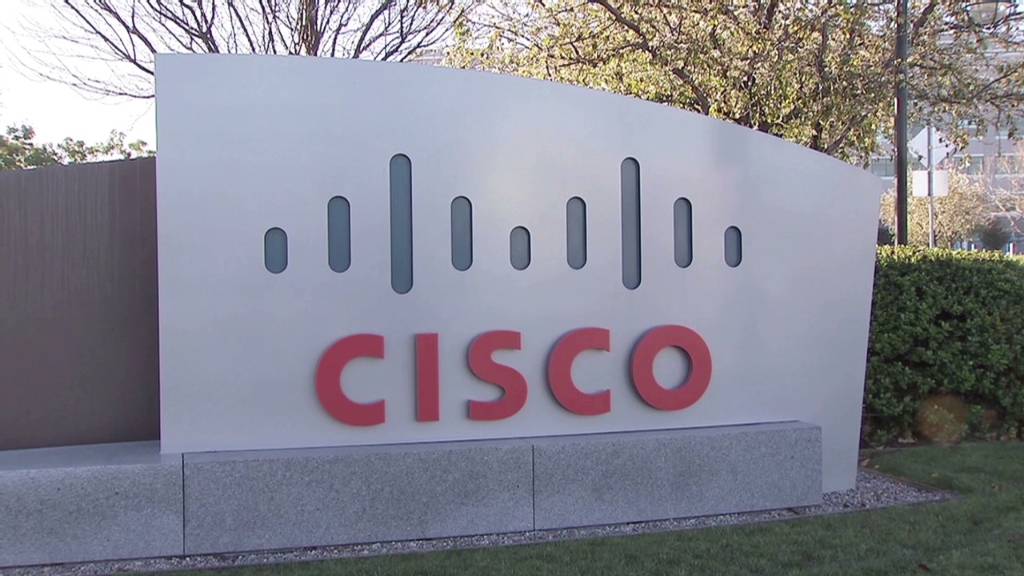 But American product orders grew by 4%. Chambers said he was encouraged by the strong showing in the United States.
"It's way too early to call it a trend, but if this continues [this] quarter, it could be viewed as a potential sign of market improvement in America," Chambers said.
New Cisco products that take advantage of the growing shift to the cloud strongly boosted its servers and data center business, which grew 90%. New wireless routing products helped increase sales by 22% in that division.
The San Jose, Calif.-based company said its net income rose 56% to $1.9 billion in its fiscal fourth quarter, which ended in July. A large chunk of that growth was due to the winding down of the company's restructuring charges related to last year's transition -- the company had just $79 million in restructuring charges last quarter, compared to $768 million in the same period a year ago.
Excluding those charges, Cisco earned 47 cents per share. Analysts polled by Thomson Reuters, who typically exclude one-time items from their estimates, had forecast earnings of 45 cents per share.
Sales rose 4% to $11.7 billion, topping analysts' forecasts of $11.6 billion.
For the current quarter, the company said it expects revenue to grow by 4% to 6% and earnings per share to be between 45 cents and 47 cents. Cisco's profit outlook was in-line with Wall Street analysts' expectations, but the sales outlook fell just short.
Shares of Cisco (CSCO) rose 5% after hours on the news.
Cisco upped its dividend as its enormous cash hoard grew to $48.7 billion. Shareholders had been clamoring for the company to dole more of that out.
The dividend was increased by 6 cents to 14 cents per share and will start being paid out on Oct. 24. Following the increase, Cisco's dividend will yield about 3.2%, one of the highest in the tech industry.
Despite the company's strong quarter, the company isn't growing at the pace it had been before the economic turmoil began to take hold several years ago. Cisco announced layoffs of 1,300 employees, or about 2% of its workforce, last month.