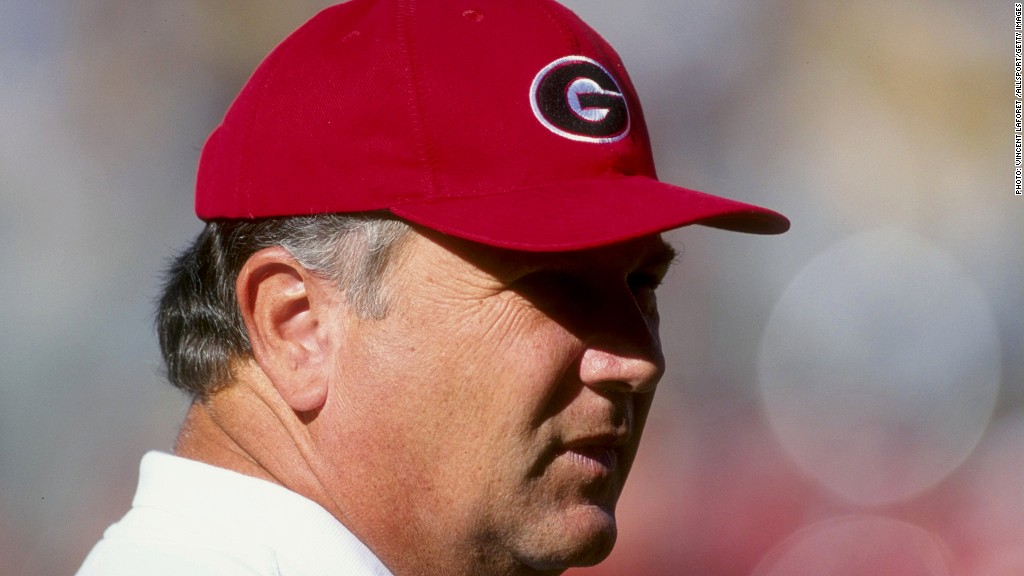 A former college football coach is accused by federal officials of victimizing other coaches and former players in an $80 million Ponzi scheme.
Jim Donnan, a former coach at Marshall University and the University of Georgia who was inducted into the College Football Hall of Fame in 2009, faces civil charges of fraud, the Securities and Exchange Commission said Thursday.
The SEC accused Donnan and his business partner, Gregory Crabtree, of running the scam through GLC Limited, a West Virginia company. The commission said Donnan and Crabtree presented GLC as a wholesale liquidation business that bought leftover merchandise from major retailers and resold discontinued, damaged or returned products to discounters.
The SEC said Donnan, of Athens, Ga., and Crabtree, of Proctorville, Ohio, promised the coaches and players "exorbitant" returns ranging from 50% to 380%.
"Your Daddy is going to take care of you," Donnan allegedly told one of the players, who gave him $800,000, according to the SEC.
But of the $80 million they gleaned from 100 investors, only $12 million was used to buy merchandise, and much of it sat abandoned in warehouses in Ohio and West Virginia, said the SEC.
Donnan's lawyer, Ed Tolley, said the $80 million figure is inflated, and that there was no Ponzi scheme involved with the bankrupt company.
"We've said all along that [GLC] certainly did not start out to be what is called a Ponzi scheme," said Tolley. "It's easy to call that to businesses that have gone bad."
Related: Billions slated for Madoff victims
Because the charges are civil, any penalties would be financial, rather than prison time, in an attempt to retrieve the allegedly ill-gotten gains, said William Hicks, assistant regional director in the SEC's Atlanta office.
"As in a lot of Ponzi schemes, some money went to early investors, some was taken out by people controlling it, some of it was lost and some of it was unaccountable," said Hicks.
But Tolley said there isn't much point in suing Donnan, because he doesn't have any money.
The scam lasted from August 2007 until it fell apart in October 2010, according to the SEC.
A lawyer representing Crabtree was not immediately available for comment.