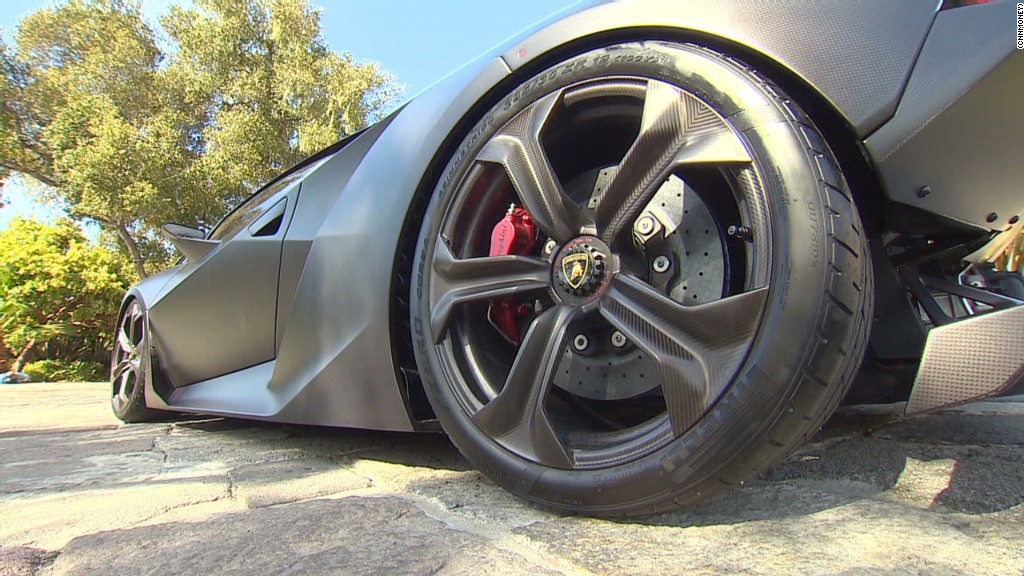 Lamborghini's Sesto Elemento concept car, unveiled at the 2010 Paris Motor Show, will go into production at a price of about $2.2 million, the automaker has announced.
Only 20 will be built but there's one thing you should know before you sign up for yours. You won't be able to drive it on the street.
Take a closer look at Lamborghini's $2 million Sesto Elemento
The production car will be virtually identical to the concept, which means it won't have airbags or other safety equipment required for legal use on roads in the U.S. or Europe. This car is strictly for use on a track.
Powered by a 570 horsepower V10 engine, the Sesto Elemento is made almost entirely from lightweight but very expensive carbon fiber. The body, its wheels and part of the suspension system are made from carbon fiber. The car weighs about 2,200 pounds, which is less than a Honda Fit subcompact.
Lamborghini boasts that the car can go from zero to 60 miles an hour in just 2.6 seconds.