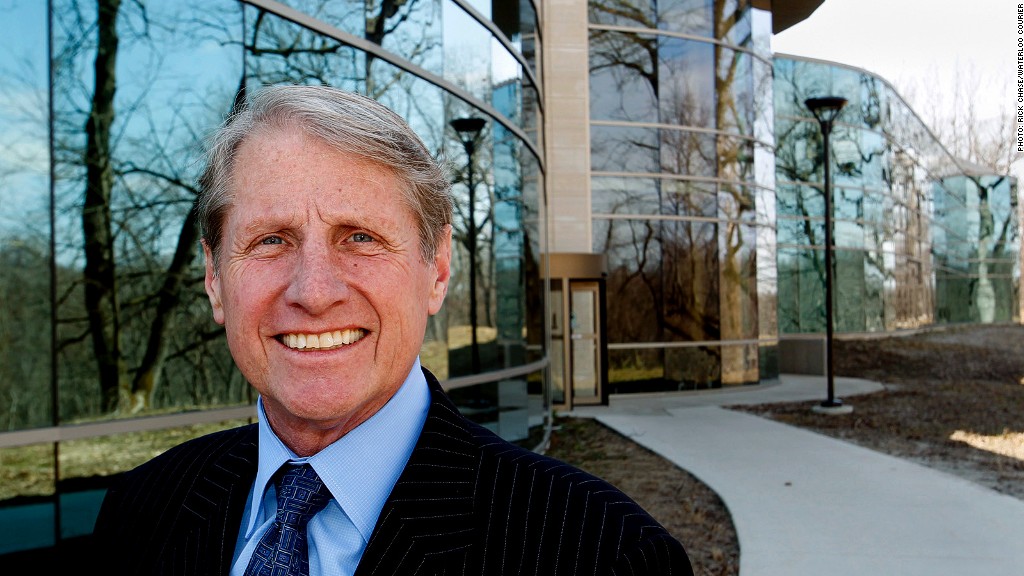 Russell Wasendorf Sr., founder and former CEO of Peregrine Financial Group, pleaded not guilty Friday in a Cedar Rapids, Iowa, federal court to 31 charges that he inflated the value of his brokerage firm in financial documents.
Wasendorf is charged with submitting false financial statements to the U.S. Commodity Futures Trading Commission. He submitted these quarterly and annual statements from January 2010 to May 2012, inflating the value of his company by tens of millions of dollars, according to court documents.
His alleged deception might have actually exceeded $200 million, according to a criminal complaint filed by the U.S. Attorney's Office on July 13.
Wasendorf is being detained and a bail hearing has not been set. His trial date is scheduled for Oct. 15.
He has been appointed a federal public defender, Jane Kelly, according to court documents.
White-collar crime expert Stuart Slotnick, a defense lawyer and former New York prosecutor, said Wasendorf has been charged with lying, but so far he's not been charged with fraud or theft. Still, that's enough to warrant a significant sentence if found guilty.
"You can lie to your mother, you can lie to your teacher, but when you lie to the United States, you've committed a felony," said Slotnick.
But he added that it also leaves open the possibility for additional charges. "Because the indictment only relates to false statements and not the underlying conduct, we can expect additional counts to be filed in the near future," said Slotnick.
The scandal unfolded in early July, when a sheriff's deputy responding to a 911 call found Wasendorf in the midst of a suicide attempt in his parked car near his firm's headquarters in Cedar Falls. According to the Black Hawk County Sheriff's Department, the engine was running with a hose going from the exhaust pipe into the car.
Related: PFG Wasendorf founder arrested
He even left a suicide note in the car addressed to his wife, according to the criminal complaint from July.
"I have committed fraud. Through a scheme of using false bank statements I have been able to embezzle millions of dollars from customer accounts at Peregrine Financial Group, Inc.," the note said. "The forgeries started nearly twenty years ago and have gone undetected until now."
In the note, Wasendorf allegedly bragged about his forgery skills and his proficiency with Photo Shop, Excel, scanners and printers.
Slotnick said the suicide attempt will hurt Wasendorf's chances of being granted bail.
"He's willing to do anything to avoid prosecution, including killing himself," he said.
Wasendorf's son, Russell Jr., is the chief operating officer of Peregrine Financial Group, also known as PFG. He filed to liquidate the firm in July.