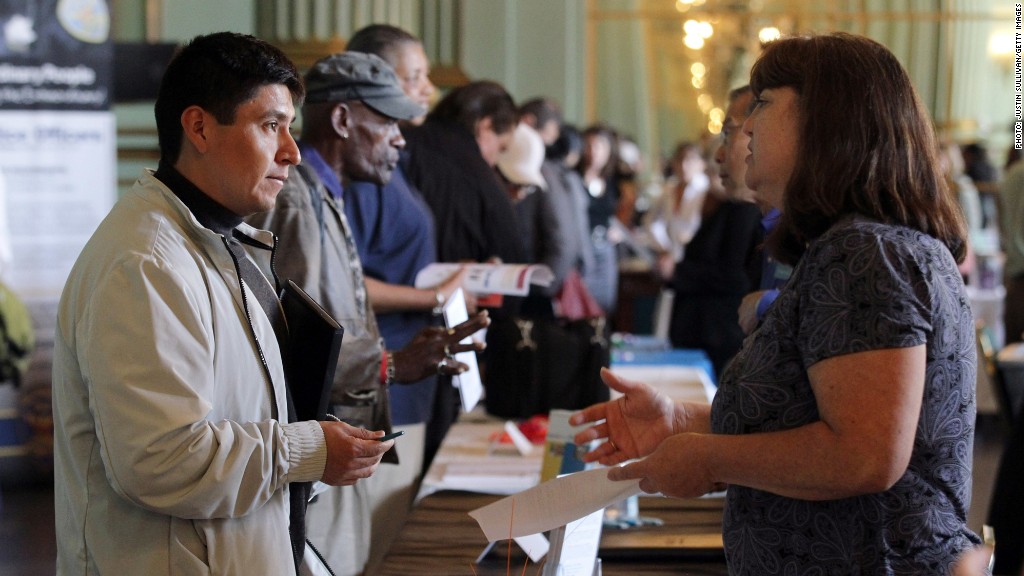 The state unemployment picture worsened last month, with jobless rates creeping higher in 44 states, according to a government report released Friday.
Only two states and the District of Columbia saw unemployment rates edge lower in July, while four states saw no change in rates, according to the Labor Department's monthly report on state unemployment.
That's worse than the previous month, when far fewer states recorded increases in unemployment rates. In June, jobless rates rose in 27 states, while 11 states and the District of Columbia reported rate declines and 12 states had no change.
Related: Unemployment rate, state by state
Nevada, a swing state in the upcoming presidential election, posted the highest unemployment rate last month, at 12%. Rhode Island and California followed, with rates of 10.8% and 10.7%. North Dakota, where an oil boom has led to a flurry of new jobs, had the lowest unemployment rate in the country last month, at 3%.
Among key swing states this election, six states reported that their unemployment rates rose last month: Virginia, Florida, Colorado, Nevada, New Hampshire and Iowa. Ohio's unemployment rate was unchanged at 7.2%.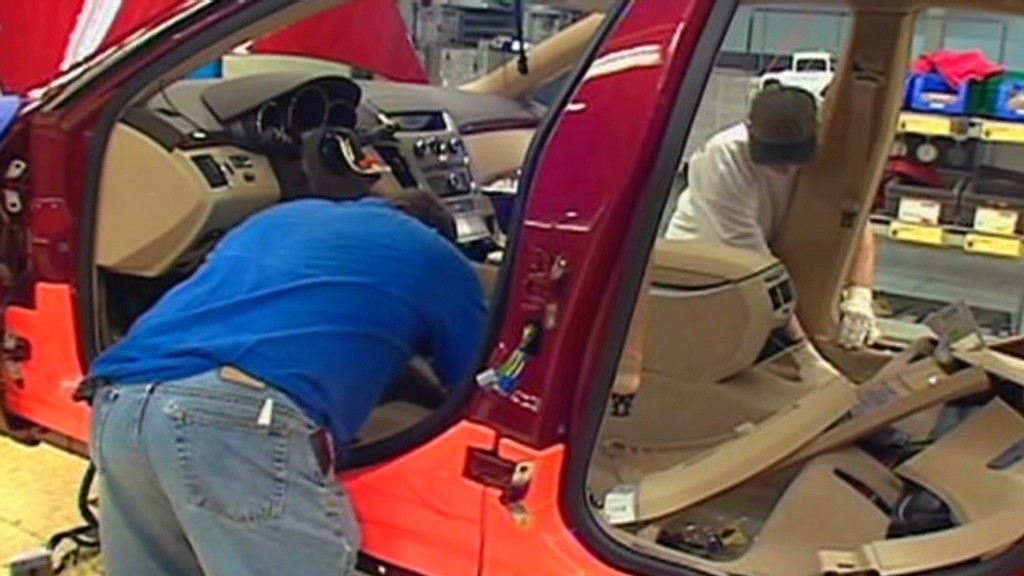 Wisconsin, which CNN moved into the toss-up column Thursday, posted a rise in unemployment to 7.3% from 7%.
Compared to the same month a year ago, only three states have jobless rates of 10% or higher, down significantly from 10 states and the District of Columbia last year. Overall, 44 states and the District of Columbia have lower jobless rates than a year ago.
Earlier this month, the government's widely watched monthly jobs report showed that employers added 163,000 jobs in July, but the jobless rate increased to 8.3%. According to the state unemployment report released Friday, 23 states posted rates below that national rate last month, while 8 states had higher rates.