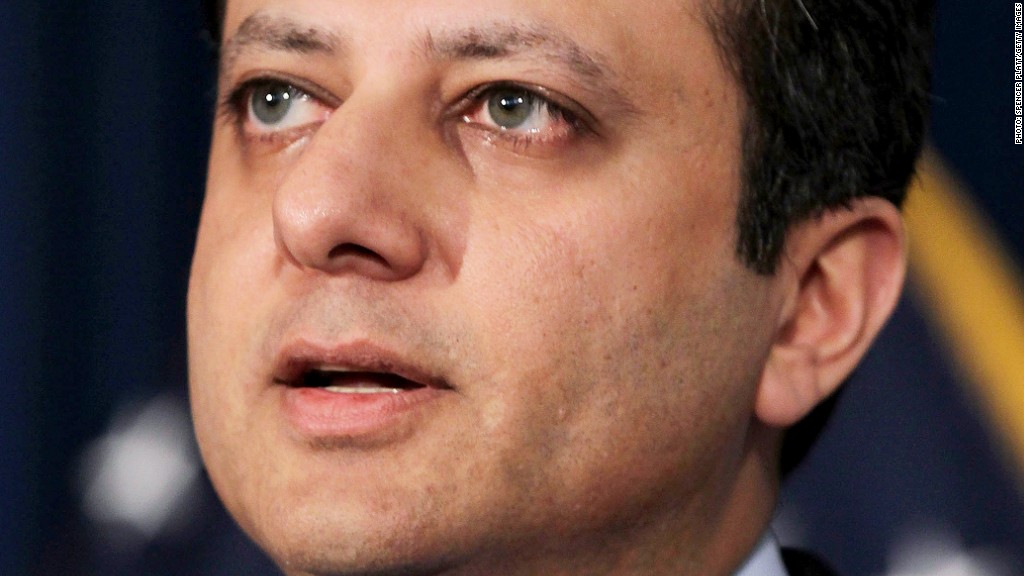 Federal officials said Monday that they had seized $150 million as part of a crackdown on a money laundering scheme linked to the Lebanese militant group Hezbollah.
The seizure came following a complaint filed in December of last year alleging that the now-defunct Lebanese Canadian Bank laundered money for Hezbollah-controlled groups around the world. The U.S. State Department has designated Hezbollah as a terrorist organization.
U.S. officials say that between 2007 and 2011, Lebanese Canadian Bank and other financial institutions routed at least $329 million in proceeds from drug sales and other criminal activity to the U.S., where this money bought used cars that were later sold in West Africa. These proceeds were then funneled back to Lebanon via Hezbollah-controlled channels, the Drug Enforcement Administration said in a statement.
In September of last year, the majority of Lebanese Canadian Bank's assets were purchased by Société Générale de Banque au Liban, another Lebanese bank. At least $150 million from that sale is being held in escrow in an account at Lebanon's Banque Libano Française, so U.S. officials seized an equivalent amount of money from a U.S. correspondent account of Banque Libano Française.
"Money is the lifeblood of terrorist and narcotics organizations, and while banks which launder money for terrorists and narco-traffickers may be located abroad, today's announcement demonstrates that those banks and their assets are not beyond our reach," said Preet Bharara, the U.S. Attorney for the Southern District of New York.
Neither Banque Libano Française nor Société Générale de Banque au Liban are accused of any wrongdoing in the case.
Last week, the United Kingdom's Standard Chartered Bank agreed to pay $340 million to settle allegations from New York's banking regulator that it conspired with Iran to duck U.S. sanctions by concealing transactions totaling $250 billion over nearly 10 years.
Global banking giant HSBC (HBC) faced scrutiny over its money-laundering controls last month following a report from Congressional investigators alleging that it failed to police transactions linked to Mexican drug cartels and other high-risk clients.