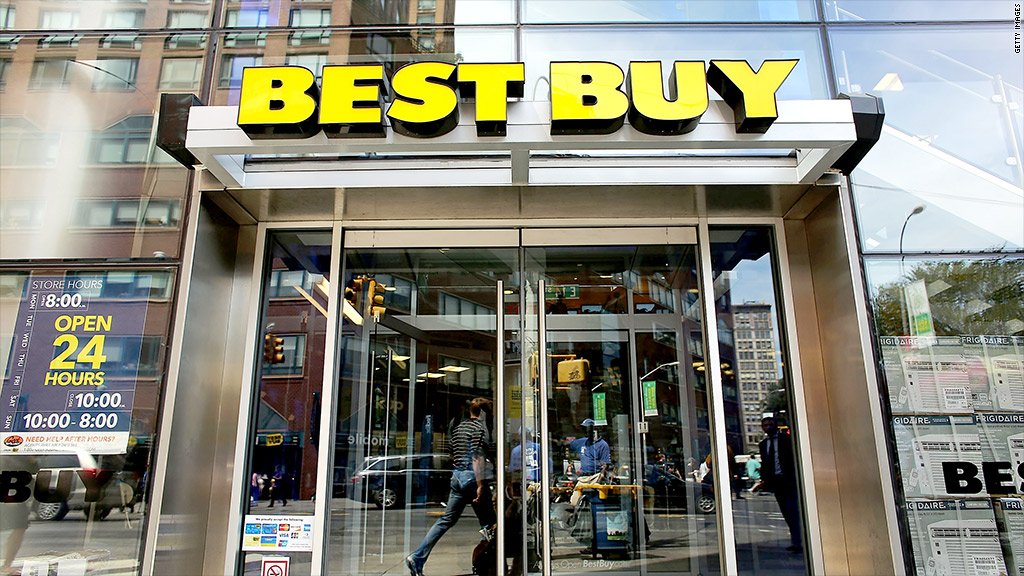 Embattled retailer Best Buy revealed the pay package for incoming CEO Hubert Joly on Tuesday in a filing with the Securities and Exchange Commission.
Joly, who takes the reins of the company next month, is set to receive an initial annual base salary of $1.175 million. He'll also receive a package of cash and stock worth $16.25 million to compensate for forfeitures incurred as a result of his departure from travel company Carlson Wagonlit, where he was CEO.
This package also includes a conditional stock grant worth $3.75 million, which is subject to the performance of Best Buy's shares.
Beginning in the 2014 fiscal year, Joly will be eligible for a bonus worth up to four times his salary, with a compensation "target value" of at least $8.75 million, Best Buy (BBY) said in the filing.
The company is currently locked in a takeover battle with founder and former chairman Richard Schulze, who earlier this month announced an offer to buy the company's outstanding shares in a deal that would value Best Buy at more than $8 billion. But Schulze and the company disclosed Sunday that they had reached an impasse in negotiations.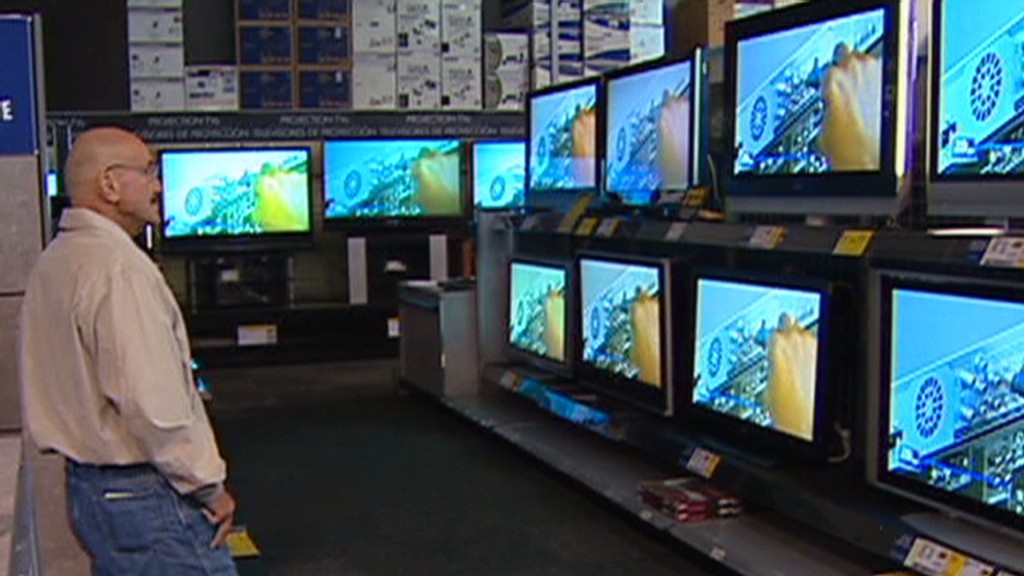 Schulze stepped down as chairman in June after he was caught up in a scandal involving former CEO Brian Dunn.
Best Buy said Dunn violated company policy by engaging in an inappropriate relationship with a female coworker. The company's board said Schulze "acted inappropriately" by not reporting Dunn's relationship with the employee when he learned of it a few months prior.
On Tuesday, Best Buy reported second-quarter earnings that fell well short of expectations, sending shares down 1.4% during the trading day.