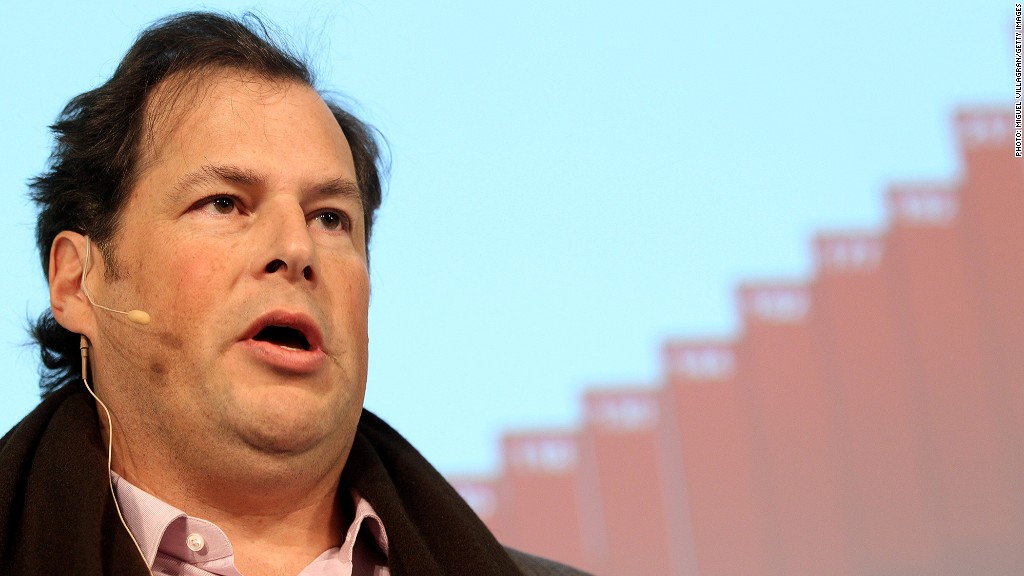 Is it possible to love both President Obama and Rep. Paul Ryan?
Marc Benioff says yes. And the outspoken tech CEO is backing his words with campaign cash.
Benioff has helped raise more than $500,000 for Obama's re-election effort, and even hosted a $35,800-a-plate fundraiser featuring Stevie Wonder and hip-hop artist Will.i.am.
The founder and CEO of Salesforce.com (CRM) is also an Obama national campaign co-chair, a distinction awarded to select Democratic heavyweights like Rahm Emanuel, Dick Durbin and Russ Feingold.
"I'm squarely a supporter of the president, and he is absolutely the right man for the job," Benioff said Monday.
But the tech executive is also a fan of Ryan -- Mitt Romney's running mate and a rising Republican star. In June, Benioff donated $10,000 to Ryan's political action committee after meeting with the candidate, who at the time had not been named to the GOP ticket and was running for re-election in the House.
How is that possible?
"My approach to politics is that I'm not a Democrat or a Republican. I'm an American and I always support candidates I think are great for the country," Benioff said.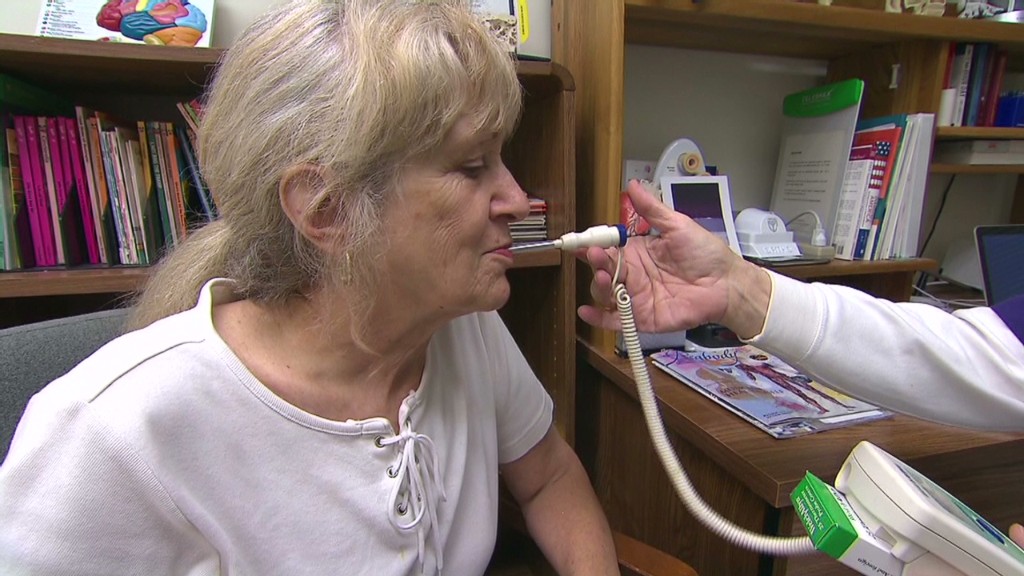 What's so attractive about Ryan, Benioff said, is his focus on deficit and budget issues. The nation's fiscal difficulties must be addressed, the CEO said, and Ryan's ideas offer "a lot of the right long-term thinking for the country."
But Benioff cautioned that Ryan's budget plan -- which contains drastic spending cuts -- shouldn't be pursued anytime soon.
"I don't think his budget is a good idea in today's world. It would put us back into recession," Benioff said. "But he is putting the right issues on the table and has a long-term vision that is admirable."
During an interview on Monday, Benioff touched on other ideas that help explain his simultaneous support for the two candidates.
100+ CEOs promise no campaign donations
First, Benioff said the nation's fiscal problems are too severe to go unaddressed. No matter who wins in November, the next administration will be forced to make progress.
"I don't think it will matter who is elected," Benioff said. "Those issues are so overwhelming and so important that they will be addressed. I'm confident that it will happen."
And beyond that, Benioff favors politicians he thinks are capable of compromise and big ideas. 'There are a lot of politicians who are just obstructionists," Benioff said. "Ryan is not one of them."
Federal Election Commission records show that Benioff has a habit of giving generously to candidates of both parties. In 2007, he gave to Romney's campaign -- and Obama's. George W. Bush received donations in 1999 and 2003, while Al Gore got $1,000 in 1999.
The Obama campaign did not immediately respond to a request for comment.