Don't expect another quiet week on Wall Street. Though volume will likely remain light during the final week of summer, trading could get choppy this week as investors gear up for Ben Bernanke's closely watched annual speech at the Federal Reserve Bank of Kansas City's meeting in Jackson Hole, Wyo.
Hopes are high that the whole debate over will-they-or-won't-they take steps to stimulate the economy may finally near a settlement when the Fed chief takes the stage on Friday.
Economists and investors alike have been parsing through Fed statements, speeches and meeting minutes to get a hint of what the central bank's next moves might be. So far, the signals have been mixed.
"I personally don't want QE3 because it doesn't seem like it's particularly effective, but I think it's likely," said Kim Forrest, senior equity analyst at Fort Pitt Capital.
Minutes from the Fed's two-day meeting that concluded Aug. 1 were released last week and suggested that additional stimulus could come "fairly soon" unless the economic recovery regains substantial and sustainable strength. But a day later, St. Louis Federal Reserve President James Bullard talked down the odds of anything imminent, calling the minutes "a bit stale."
Then at the end of last week, Bernanke reiterated that the Fed still has room to boost the economy if needed, in a written reply to Rep. Darrell Issa. The remarkets gave a boost to the U.S. stock market.
"I think the Fed will wait until October meeting to announce QE3, but I think Bernanke will at least layout the framework of how it's going to unfold -- the mechanics -- during his Jackson Hole speech," said Forrest.
Related: Bernanke's Jackson Hole speech may be a letdown
After all, Bernanke used his Jackson Hole speech two years ago to hint at QE2, and launched the second round of bond buying just two months later.
Forrest thinks if the Fed waits until its Oct. 23-24 meeting, instead of September, the move will be perceived to be less partisan, since it won't begin to have a material impact on the economy until well after the elections in November.
As they await Bernanke's speech, investors will be sorting through a batch of economic data during the week, including reports on consumer confidence, pending home sales, personal income and spending, as well as Chicago area manufacturing. The government will also release its second reading on second-quarter economic growth.
The Fed's beige book, a report covering economic activity in the bank's 12 regional districts, is also due during the week.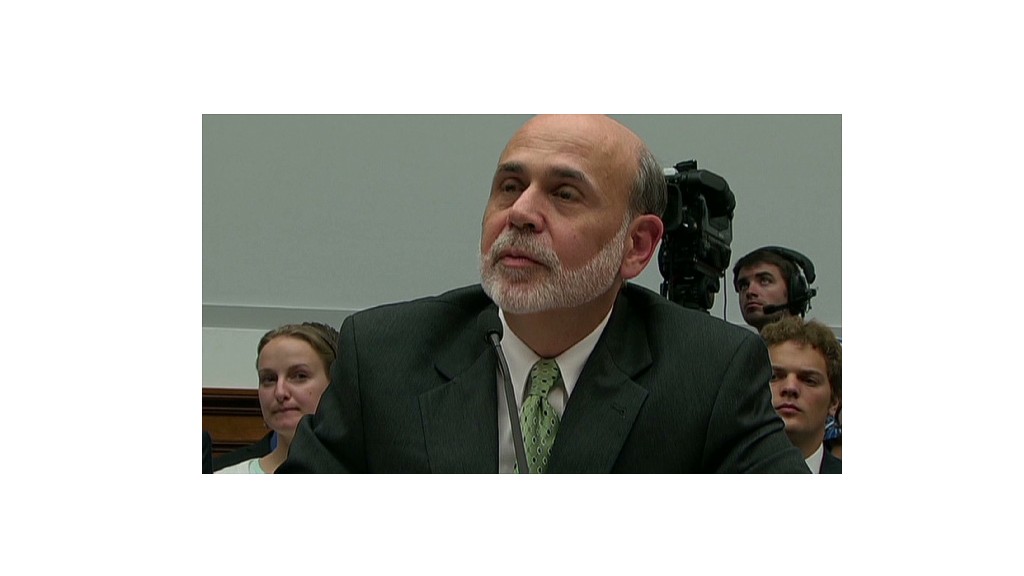 Investors will also continue to keep an eye on Europe next week, particularly Greece, Spain and Italy.
Related: Greek and German leaders put on a brave face
Eurozone leaders have indicated that any concessions for Greece will not be made until after a report on the nation's finances is complete next month.
But investors will tune into any chatter and developments to get a better gauge of how European officials will work with Greece since "Greece is the poster child for how leaders and policymakers will handle the rest of the problem countries in Europe," said Forrest.
Greece is still struggling to cope with a punishing debt load as its economy remains mired in a years-long recession, and many investors and economists believe there is at least a 50% chance that Greece will leave the currency union, or be forced out, this year.
Last week, U.S. stocks ended last slightly lower, with the Dow Jones Industrial Average ticking down 0.9%, the S&P 500 losing 0.5% and the Nasdaq shedding 0.2%.