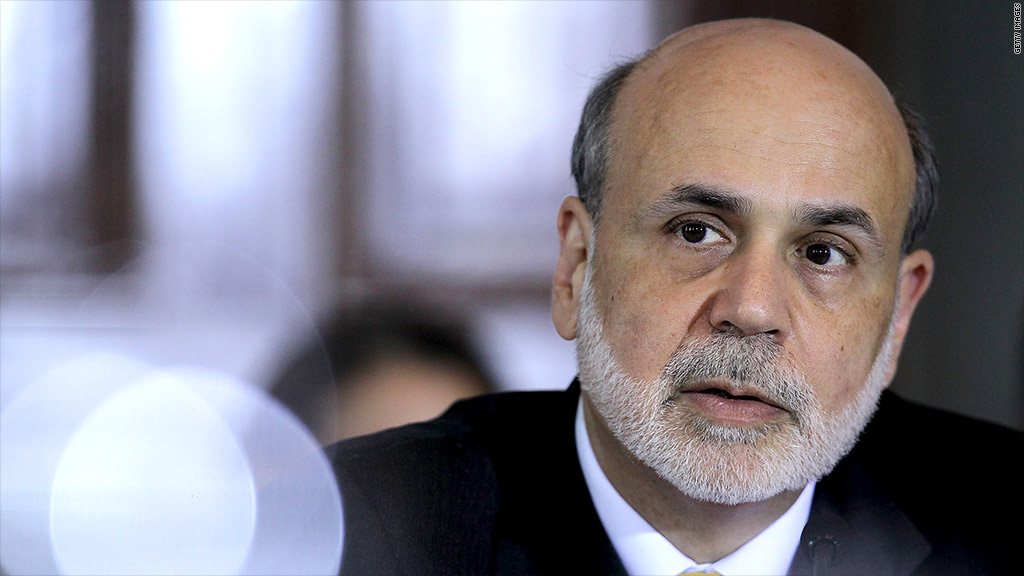 More stimulus from the Federal Reserve would probably boost the stock market, but regardless, both investors and economists agree: They don't want QE3.
In a CNNMoney survey of investment strategists, 93% said they don't think the Federal Reserve should announce more stimulus at its next meeting. And 77% of economists surveyed agreed.
The majority of both groups said further stimulus would boost the stock market, but would have little to no impact on the broader economy.
"Nobody likes it when the punch bowl is taken away, but the party has gone on too long," said Doug Cote, chief market strategist at ING Investment Management. "It's time to get back to a normal economic recovery."
Plus, with each additional shot of stimulus, experts say the impact lessens.
"They're just not getting as big a bang for their buck as they have in the past," said Wells Fargo Senior Economist Sam Bullard.
The Federal Reserve has already kept interest rates at record lows since late 2008 and launched two rounds of large bond purchases -- known as quantitative easing -- as a way to lower rates further.
Related: Bernanke says Fed still has room to run
But just because credit is cheap, that doesn't mean it's more available.
Mortgage rates are near record lows, but anyone without perfect credit will find it difficult to qualify for a loan. Likewise, small businesses are still having a tough time accessing credit. Banks are sitting on $1.5 trillion in excess reserves that they're not lending out.
Given those are the chief problems facing the economy, experts question how exactly lowering interest rates further could make much difference.
"Rates are already low, and that's a policy that's been in place and will continue to be so," said Cote. "I question why the Fed would inject extraordinary stimulus on top of that. An enormous cash infusion would certainly drive up asset prices and maybe improve market and consumer sentiment, but with the S&P 500 up 11% this year, why do we need more help?"
What's more, Main Street is once again starting to feel the pressures of inflation, said Peter Boockvar, equity strategist at Miller Tabak, highlighting that oil prices are nearing $100 a barrel, gas prices are at the highest levels since May and food prices are also rising.
The Fed, however, only considers inflation data that strips out energy and food.
"I would love for Ben Bernanke to walk into a Wal-Mart and tell a person living paycheck to paycheck that high inflation will be good for them," Boockvar said.
Related: Bernanke's Jackson Hole speech may be a letdown
Should the Fed choose to act, those surveyed by CNNMoney said it's more likely to extend its guidance for interest rates out to 2015, rather than launch a third round of quantitative easing, or QE3.
That move is viewed as less controversial, and could have an impact on future inflation expectations if Fed officials decide to give more clarity on the types of economic conditions that would eventually cause them to alter course.
But the proponents of further easing feel strongly that the Fed should do more to boost the economy as a preventative measure. They see many potential shocks ahead, including Europe's debt crisis flaring up and the "fiscal cliff" pushing the U.S. into another recession in 2013.
"I happen to be an advocate for more quantitative easing, and in fact, I would have done it at the last meeting. It looks like there are a lot of risks to the U.S. economy spinning around," said Allen Sinai, chief economist at Decision Economics.
Bernanke will have a chance to hint of the Fed's next move at a high-profile speech in Jackson Hole, Wyo. later this week. The Fed will announce any decisions at their next meeting that concludes on September 13.