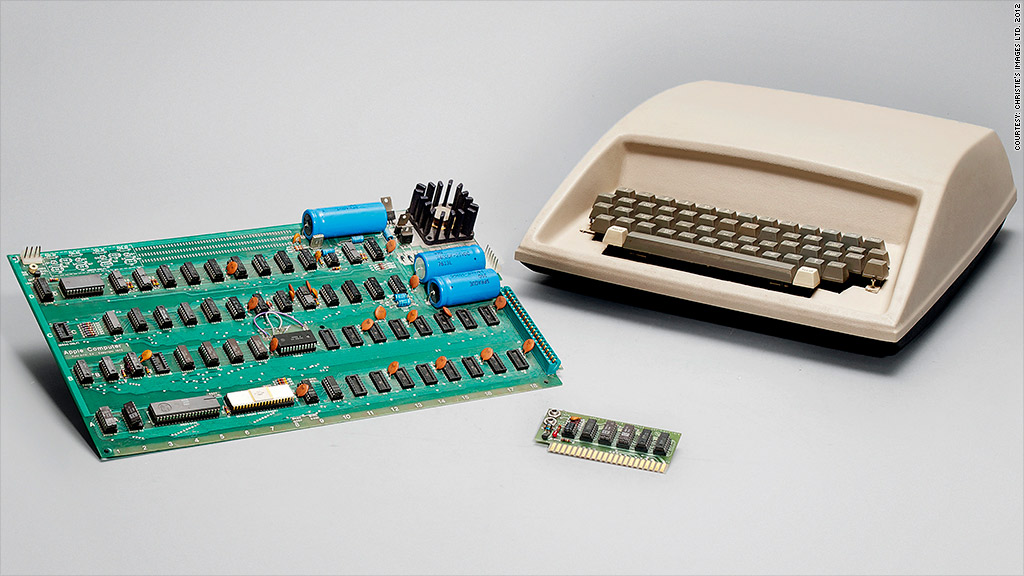 The Apple gadget that will fetch the highest sales price this fall won't be an iPhone 5, an iPad Mini or even a new Macintosh, but a 36-year-old circuit board called the Apple I.
Christie's is set to put the 1976 computer up for auction on Oct. 9 in London, at which it is expected to sell for anywhere between $79,000 to $126,500.
The Apple I was the company's first product, designed and built by Apple (AAPL) co-founder Steve Wozniak and marketed and sold by his partner, Steve Jobs.
"This is the computer that started Apple, now recognized as the most valuable company in the world," said James Hyslop, a specialist at Christie's. "Its significance in making computer technology accessible for all cannot be undervalued."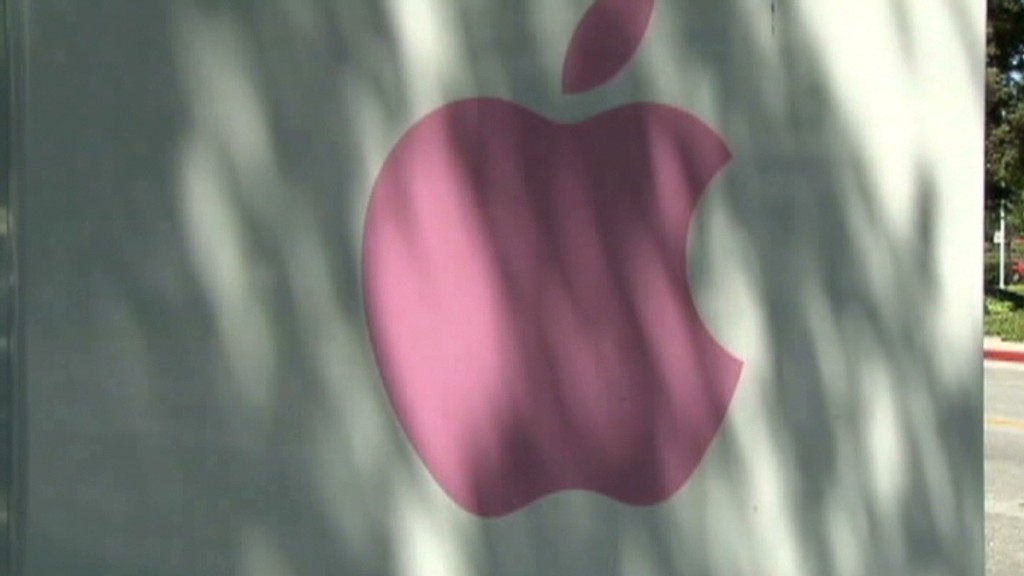 Apple may never have existed had the Apple I not attracted the attention of a Silicon Valley store called the Byte Shop. Store owner Paul Terrell ordered 50 of the computers for $500 each, which the late Jobs and Wozniak put together in just 30 days. Terrell sold them for $666.66 each, and the Apple duo made 150 more to sell to friends and other stores.
Only about 50 Apple I computers still exist today, according to Christie's. The one up for sale by the auction house was the 22nd to be made. It currently belongs to the estate of Joe Copson, a former Apple employee.
The Apple I was just a circuit board -- it did not come with casing, power supply, a keyboard or monitor. By April 1977, the price dropped to $475 to make way for the company's first commercial success: the much more feature-rich Apple II.
Even for such a simple computer, it was selling for a bargain three decades ago, considering what they're worth today. Another Apple I was auctioned off by Sotheby's in June, fetching $374,500. That final price tag was double the amount the auctioneer had estimated.
Christie's also sold off an Apple 1 for $212,267 in November 2010. That particular computer came with the original box, instruction manuals and a signed letter from Jobs. Wozniak made an appearance at that auction. He didn't comment on whether he would show up to see another one of his early creations get sold off in October.