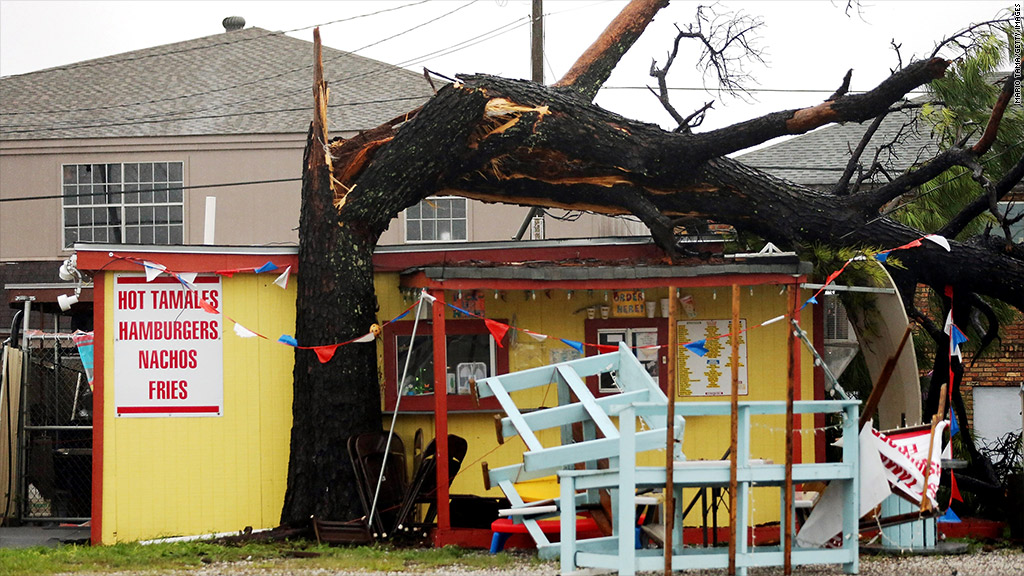 Tropical Storm Isaac's slow, rainy march up the Mississippi River valley is expected to cause as much as $2 billion in insured losses, according to one disaster modeling firm.
The storm, which hit Louisiana Tuesday night as a Catagory 1 hurricane, continues to wreak havoc, with heavy rainfall flooding waterways. Working its way up to Missouri, the storm has left more than 800,000 without power in Louisiana, Mississippi, Alabama and Arkansas, power companies told CNN. Hundreds of residents in coastal areas and along rivers have had to be rescued. And 28 Louisiana parishes were without safe, clean water on Friday.
The catastrophe modeling firm AIR Worldwide said early Friday they estimate the storm has caused between $700 million and $2 billion in insured losses. That includes residential property, commercial property, energy production and the interruption of business but excludes most flooding damage.
"Isaac's slow forward speed and refusal to dissipate will exacerbate wind damage," said Tim Doggett, chief scientist at AIR.
Related: Gas prices rise again on Isaac impact
Earlier this week, another modeling firm, Eqecat, a catastrophe modeling firm, suggested onshore insured damage would run between $500 million and $1.5 billion. The firm has yet to update its figures.
Both firms exclude flooding because the federal government insures against flood damage for most properties.
At those estimates, Isaac, with winds topping out at 80 miles an hour, is far less damaging than Hurricane Katrina, a Category 3 storm, with winds around 125 per hour. Some 1,800 people died after that storm when New Orleans levees failed to hold back rising flood waters. Katrina caused $45 billion in private insurance damage, excluding flood losses, according to the Insurance Information Institute.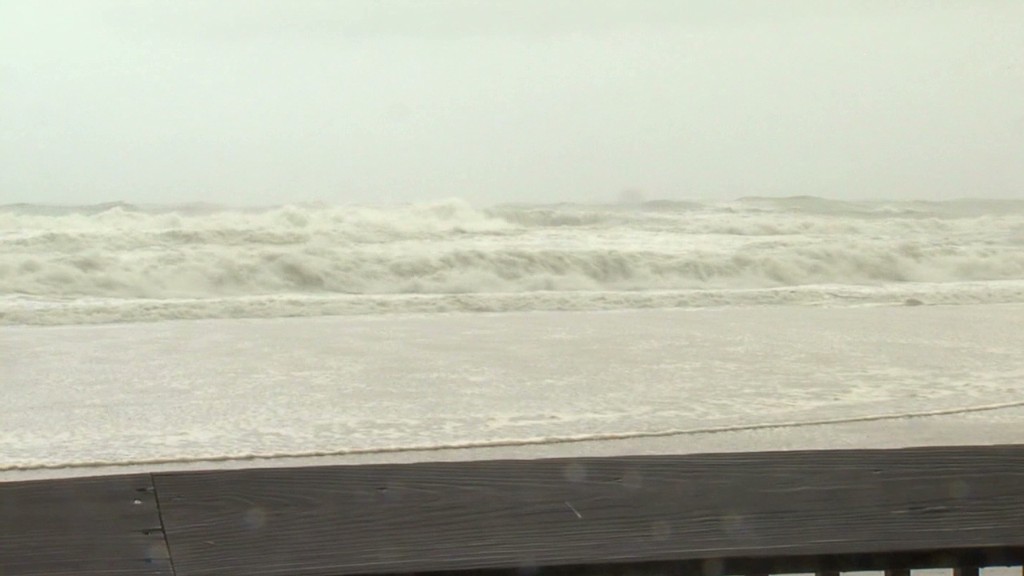 But Isaac resembled Hurricane Gustav, a 2008 Category 2 storm that followed a similar path and caused $2 billion in insured damages.
While flooding isn't included in the newly released damage estimates, Isaac's total economic damages, including damage due to floods, are expected to grow, as the storm slowly crawls through Arkansas today. More flash flooding and tornadoes are expected.
"It's looking more disorganized, but it is still putting out quite a bit of rain," said Charles Dalton, a National Weather Service meteorologist in Little Rock, which was expected to get 5 inches of rain on Friday.
The longer the storm lasts, the risk that more flooding damage occurs, said Michael Kistler, director of model solutions at RMS, another catastrophe modeling firm.
"Because of it's staying in one place a long time, there's the potential for storm surge," Kistler said. "This is not a Katrina," he added later.