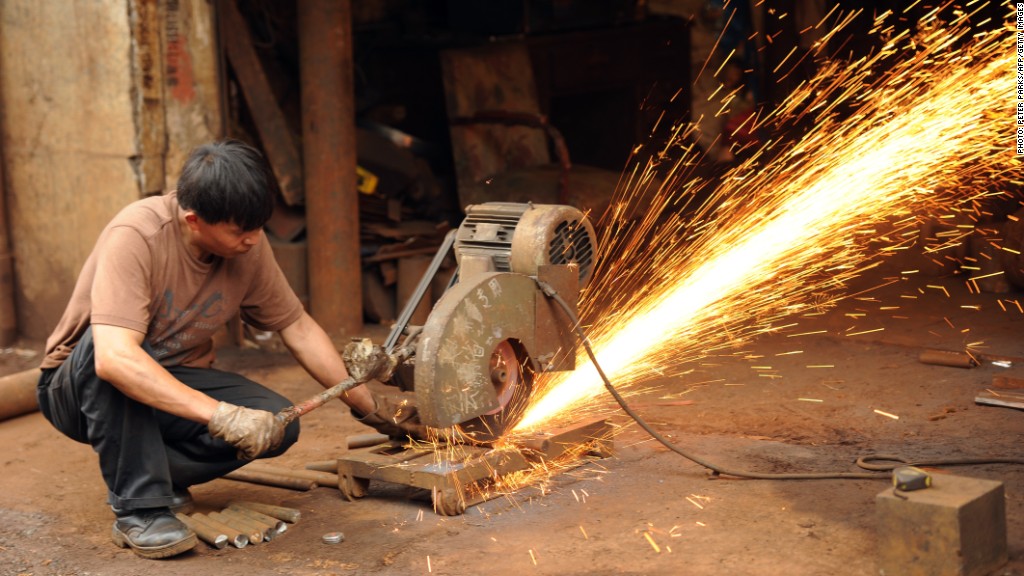 More bad news about China's factories: The decline in the country's crucial manufacturing sector got worse last month.
A closely-followed report by bank HSBC, released Monday, said export orders for China's factories slid at the sharpest rate since March 2009.
And on Saturday, the Chinese government's official manufacturing index fell to 49.2 from 50.1 in July. Any reading below 50 indicates that factory activity is shrinking rather than growing.
The reports could add further pressure on Chinese government authorities to take steps to reverse the slowdown, which was driven by a slowdown in factory orders, analysts said. (Interactive: World's largest economies)
The fate of manufacturing in China is considered a barometer of the global economy because of the country's role as a powerhouse exporter.
China, the world's second-largest economy behind the United States, has been hit particularly hard by the recession in much of Europe. The country has lowered its growth outlook -- and weak manufacturing numbers suggest a return to rapid pre-recession growth rates will take time.
Related: World's 10 most expensive energy projects
Weak conditions in Europe have zapped demand in the eurozone, the largest market for Chinese exports.
Chinese officials have moved in recent months to spur growth. The country's central bank cut rates in June and July -- the first such actions since 2008.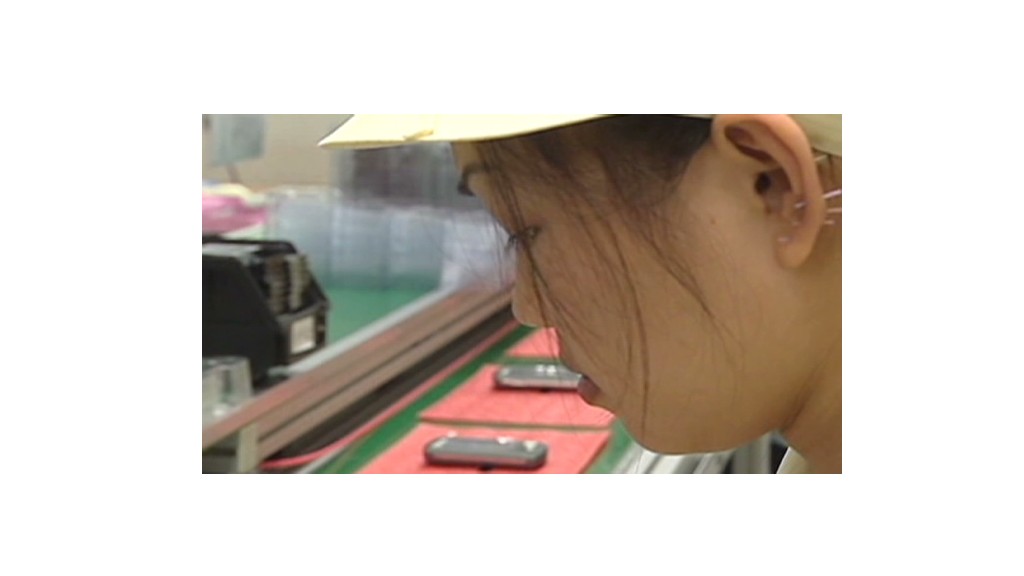 But many observers worry that the measures have fallen flat, and point to continued weakness in manufacturing and the overall economic activity as evidence.
Further stimulative actions are now considered likely. Possible options include a further loosening of reserve capital requirements for banks and additional rate cuts by the central bank.