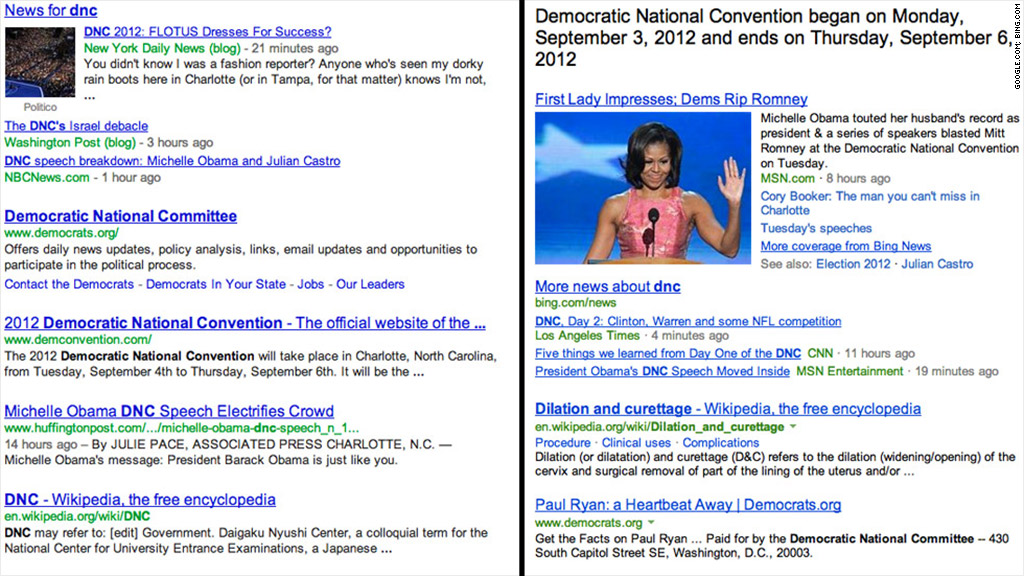 Microsoft's Bing search engine may be stuck in a distant second place, but Microsoft thinks it can prove its search results are better than Google's.
In a nod to another famous runner-up, Microsoft launched a "Pepsi Challenge"-like marketing campaign Thursday called "Bing it On." The software giant will be giving users side-by-side search results that have been stripped of any formatting. Microsoft (MSFT) will ask users to choose the most helpful set.
As with Pepsi (PEP) when it took on Coke (KO) with blind taste tests in the 1970s and '80s, Microsoft is confident that consumers will like Bing better than Google (GOOG). In its own blind studies, Microsoft has found that people prefer Bing two-to-one over Google.
To let people see for themselves, Microsoft is providing an online tool at bingiton.com, where users can look at unadorned Google and Bing results on the same page. After ranking results five times, the site will tell users which site they liked best.
Related: Google at 14 is better than ever
Microsoft also quietly performed "man on the street" tests in San Francisco in June, betting people that they would prefer Bing to Google in a blind challenge. The company filmed some of them for commercials.
If people picked Google, Microsoft would give them a free Xbox. But if Bing won, the person had to give Microsoft a personal item and exclaim their love for Bing on camera. Microsoft said it accumulated an eclectic pile of items, including shoes, cameras, a yoga mat and a hooded sweatshirt.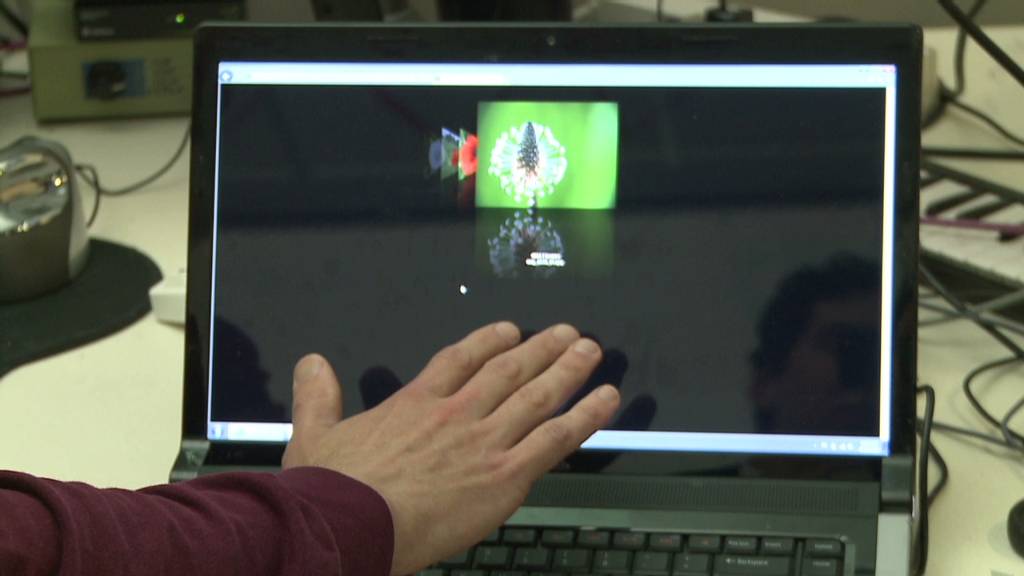 Microsoft will launch its first television commercial during the MTV Video Music Awards Thursday night, and it will begin to take the challenge to other cities across the United States.
Google did not respond to a request for comment about the Bing challenge.
But in many ways, Bing's task is even more difficult than Pepsi's. Bing isn't just going up against a household name -- it's contending against a verb. Google has been so ingrained in our skulls that "search" and "Google" have become synonymous.
Related story: Microsoft's plan to stop Bing's $1 billion bleeding
Despite making significant headway in the search market since its June 2010 launch, Bing has been unable to take any share away from Google. Bing controls 15.6% of the search market, up from 8.4% when Microsoft launched it, according to online data tracker comScore (SCOR).
Yet Google still commands 66.8% of the market -- up 1.8 percentage points from the 65% it held when Bing debuted. Nearly all of the search share Microsoft has gained has come from Yahoo (YHOO), a Microsoft partner whose search engine is powered by Bing.
Meanwhile, the company's online services division, of which Bing is a major part, has lost $10.8 billion since the launch of Bing, and it has never had a profitable quarter in its five-year existence.
That's why Microsoft isn't setting grand goals for its Bing it On campaign. The company says it will be happy just to get people to start thinking of Bing as a search option.
"Success for us is getting people to realize Bing is just as good or better," said Adam Sohn, Microsoft's general manager of Bing. "[We want to] get them to consider an alternative and break a habit. But we know basic results won't be enough to replace Google."