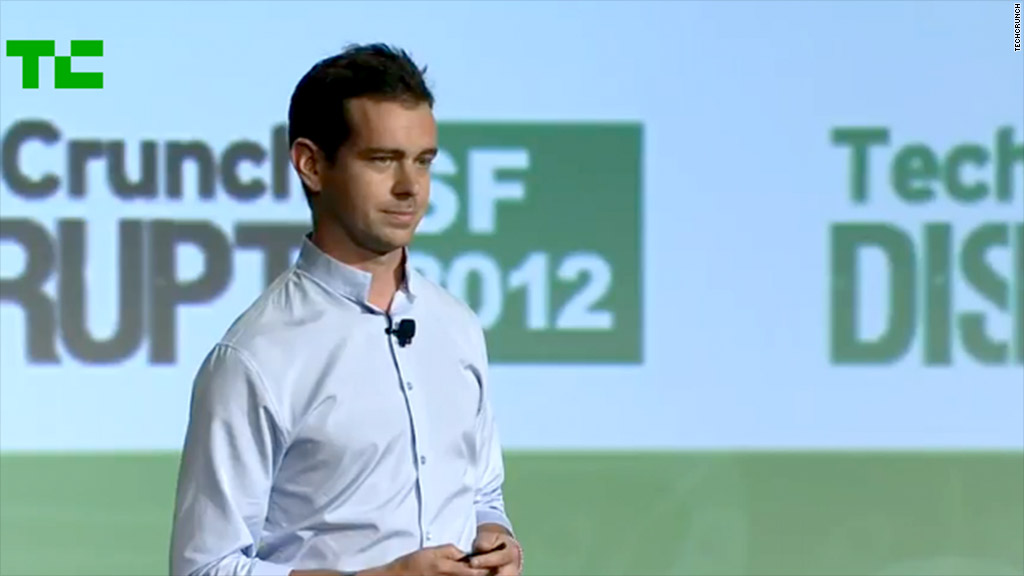 Startup lightening struck twice for Jack Dorsey: He's a cofounder of Twitter and the creator and CEO of payments venture Square. Both companies now have multi-billion-dollar valuations, putting Dorsey in the rare pantheon of serial entrepreneurs with multiple home runs.
It's a role that wasn't originally on his radar, Dorsey said Monday in a talk at TechCrunch Disrupt. He wanted to be actor Bruce Lee, he quipped.
Dorsey's talk was light on specifics -- he offered no new details on how things are going at Square or Twitter -- and heavy on inspiration. Now a top executive at two of Silicon Valley's most buzzed-about ventures, Dorsey spoke about his twisty journey to the business world's peak.
"I wanted to be a sailor, to explore and experience the world," he said of his early career visions. "I wanted to be an artist, specifically a surrealist -- my favorites because they see the world in a very, very different way."
Dorsey, who taught himself how to program at 15 and was inspired to build Twitter by his obsession with maps and data, outlined his philosophy of entrepreneurship to an audience packed with founders and investors.
"A founder is not a job," he said. "It's a role, it's an attitude and it's something that can happen again and again and again."
One of Dorsey's core beliefs is that "life happens in intersections." Another is that developers should be building technology that will eventually disappear as it integrates into peoples' lives.
Related story: Square's vision for magical cash-free payments
Dorsey's two businesses take aim at giant industries: Twitter is a top player in the social networking field, while Square hopes to reinvent the entire payments market. He encouraged other founders to stop nibbling around the margins and swing big.
"We don't want disruption where we just move things around," he said. "Speeches will not disrupt."
In fact, he'd like to see the entire word tossed out of the tech lexicon.
"I think we have to change the name of this conference," Dorsey announced from the stage.
Disruption is "like an earthquake," he said: "It has no values, it has no organizing principles, it has no direction and it has no leadership."
That's not what the tech industry should be aiming for, he thinks.
"What we want to bring into the world is revolution. Revolution has values, revolution has purpose, revolution has direction, revolution has leaders," Dorsey said. "Revolution looks at the intersection ahead and pushes people to do the right thing."
His advice: "Pick a movement, pick a revolution and join it."