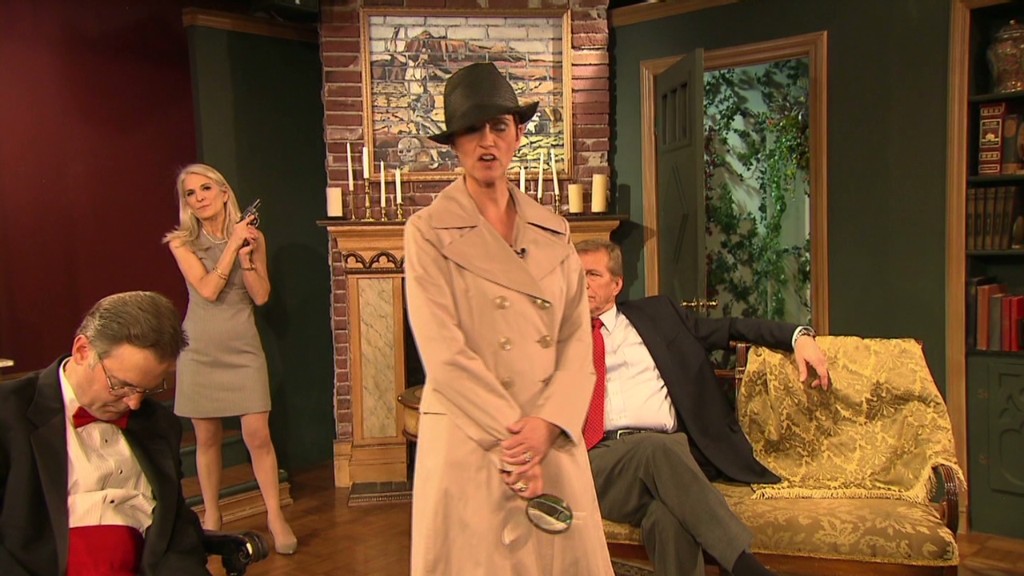 The Federal Reserve's policymaking committee is meeting for the next two days, and it is widely expected to announce a third round of quantitative easing, known as QE3.
But even if the Fed launches that third bond-buying spree, it is unlikely to have a major positive effect on the economy.
The impact would be "microscopic" at best, said Catherine Mann, a Brandeis University finance professor and former Federal Reserve economist.
"The Fed continues to want the economy to grow faster and specifically, to grow more jobs, but the ability of QE to do that is extraordinarily limited," she said.
The Fed could buy Treasury bonds, mortgage backed securities, or both. Economists at Goldman Sachs predict QE3 could total $50 billion in purchases a month, and the end date could be left up in the air, depending on the strength of the economy.
Related: Investors and economists agree: No QE3
The hope is that such a program will lower interest rates further, translating into cheap borrowing for businesses, consumers and homebuyers. In turn, more lending could lead to more hiring.
Here's the problem though: The more easing that the Fed does, the less impact it has on the broader economy. Even the Fed admits as much.
"There may be some diminishing returns and that would be a consideration we'd have to look at as we try to analyze what our options are," Fed Chairman Ben Bernanke said in June.
Poll: Will the Fed launch QE3 on Thursday
The yield on 10-year Treasury bonds -- considered the benchmark interest rate in the United States -- is now around 1.7%, not far from the all-time low reached in July.
But even record low interest rates have yet to spur much lending by banks.
"We know that QE reduced interest rates, but we also know that has not led to more construction, more mortgages, more business investment, or more lending," Mann said. "Since it hasn't done any of that, it probably hasn't created jobs either."
Meanwhile, banks are sitting on $1.5 trillion in excess reserves and haven't been eager to lend that money out. In fact, low interest rates make it harder for them to turn a profit on new loans.
Still, some economists say QE3 could be modestly helpful. It may drive stocks higher. It could also support the nascent recovery in the housing market.
Mortgage rates are indirectly related to the Fed's policies, and in July, they fell to their lowest level on record. That same month, permits to build new homes picked up to their highest level in four years. Home prices have started to rise too.
Related: What the Fed should do (but probably won't)
If mortgage rates fall even further, could that help?
Mark Gertler, an economist at New York University, believes QE3 could have a positive impact on the economy if it included mortgage-backed securities. He estimates that if the Fed were to buy another $500 billion to $600 billion in assets, the central bank could possibly lower interest rates about a tenth of a percentage point more.
"We're not talking about a major form of stimulus, but given the job market is still unsettled, it could be useful," he said. "Everything else being equal, credit will be cheaper."
That stands in contrast to the first two rounds of QE. Totaling $2.3 trillion, those programs are thought to have lowered the 10-year yield by one full percentage point, and created roughly 2 million jobs, according to research cited by Bernanke in Jackson Hole, Wyo. two weeks ago.
However, if QE1 and QE2 created 2 million jobs, it seems reasonable to suggest that a third, smaller round would have an even smaller impact on job creation. Although any gains would be welcome, the labor market remains in a deep hole.
The United States still needs to recover 4.7 million jobs just to get back to 2008 employment levels. The population has grown, and as of August, 12.5 million people remained unemployed.
At this point, the Fed's power pales in comparison to the potential impact Congress could have by addressing fiscal cliff fears, said Dean Croushore, an economics professor at the University of Richmond and a former Fed economist.
"Businesses are not hesitant to invest and hire because interest rates are too high -- they're hesitant because of the uncertainty surrounding their future prospects," he said.