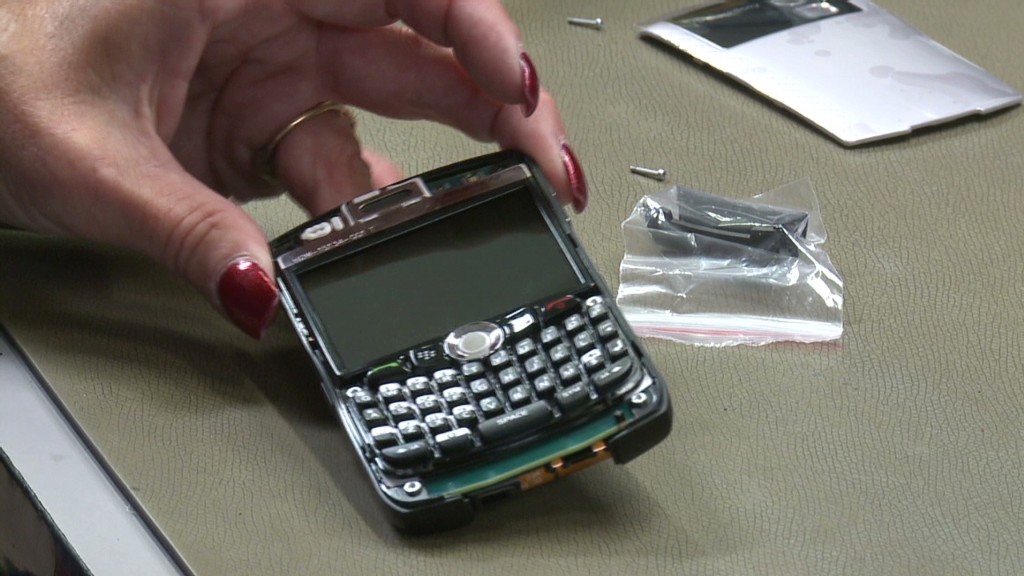 If you're planning to upgrade to the new iPhone that Apple is about to release, you can still score cash for your old iPhone to offset the cost -- but you'll have to move fast.
Trade-in services offer up a price based on supply. The fewer phones are being offered, the more money a customer gets. The best chance to lock in a top-dollar iPhone trade was three to four weeks ago. Trade-in companies say prices will decline quickly once Apple (AAPL) makes the iPhone 5 official.
"If Apple does announce a new iPhone model as expected, we anticipate the trade-in price [for old iPhones] will drop 10-15%," said Joe McKeown, a marketing vice president at ReCellular. "That's why we tell people: the sooner you trade in, the better."
"Old" iPhones were still holding their value very well on the eve of the announcement. As of late Tuesday, Gazelle was offering $277 for the 16 GB iPhone 4S from AT&T (T) -- the same price it was offering in mid-August. TheVerizon (VZ) andSprint (S) models now fetch $228, about $30 less than in August.
Rival NextWorth was offering $278 for an AT&T version of the 16 GB iPhone 4S, which is a few dollars more than it was worth in mid-August. The Sprint and Verizon devices score $230.
Go one model older, to the iPhone 4, and you can fetch about $145 at NextWorth and Gazelle for a 16 GB device.
Both NextWorth and Gazelle declined to comment on how many customers have actually traded in their iPhones recently, but the number of shoppers checking price quotes is significantly higher than it was last year around the launch of the iPhone 4S.
Gazelle has made about 1.2 million iPhone offers in the last 30 days, which is nearly five times the volume compared with the same month last year, according to "chief gadget officer" Anthony Scarsella.
"The price all depends on volume, so it will start declining very rapidly after [the iPhone 5 announcement]," Scarsella said. "In the past, we've seen drops within an hour or so."
NextWorth expects a more gradual decline for its own price quotes.
"It likely won't be a one-time drop on a specific day, but rather an extended decline over time," according to chief marketing officer Jeff Trachsel.
That decline could be steeper if the Phone 5 features a redesigned body style, as is rumored. Significant changes to a new iPhone tend to make the old models' value fall a bit more than usual, Scarsella said.
Gazelle, ReCellular and NextWorth all said the iPhone ranks No. 1 for their most traded-in device. An up-and-coming but still distant second is the Samsung Galaxy line.