Apple shares closed at an all-time high Thursday, a day after the company unveiled the latest edition of its wildly popular iPhone.
Apple (AAPL) shares closed at $682.98 on Thursday, up 2%, after hitting an intra-day high of $685.50. Elsewhere in the tech world, Amazon (AMZN) shares also closed at an all-time high, and Google (GOOG) shares again pushed past the $700 mark, closing up 2.2% at $706.04.
It was a strong day for U.S. stocks in general following the Federal Reserve's announcement that it was launching a new round of quantitative easing. Apple, though, appears particularly well-positioned to sustain its momentum over the next few months as the iPhone 5 hits stores.
Related: Apple's $30 adapter won't work with old speakers
Industry analysts are already predicting that the device will be the best-selling smartphone of all time. The stock also remains relatively cheap, trading at about 13 times what investors expect Apple to earn in its 2013 fiscal year.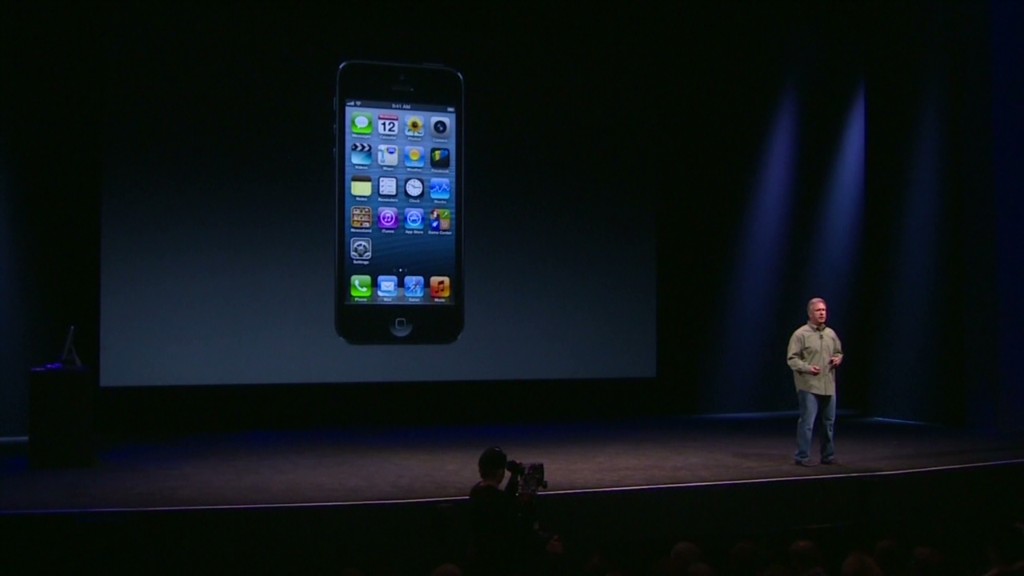 Apple shares have climbed more than 66% so far this year. Contrast that to some of the firm's competitors in hardware like Hewlett-Packard (HPQ) and Dell (DELL), which have fallen 31% and 29%, respectively, in 2012.