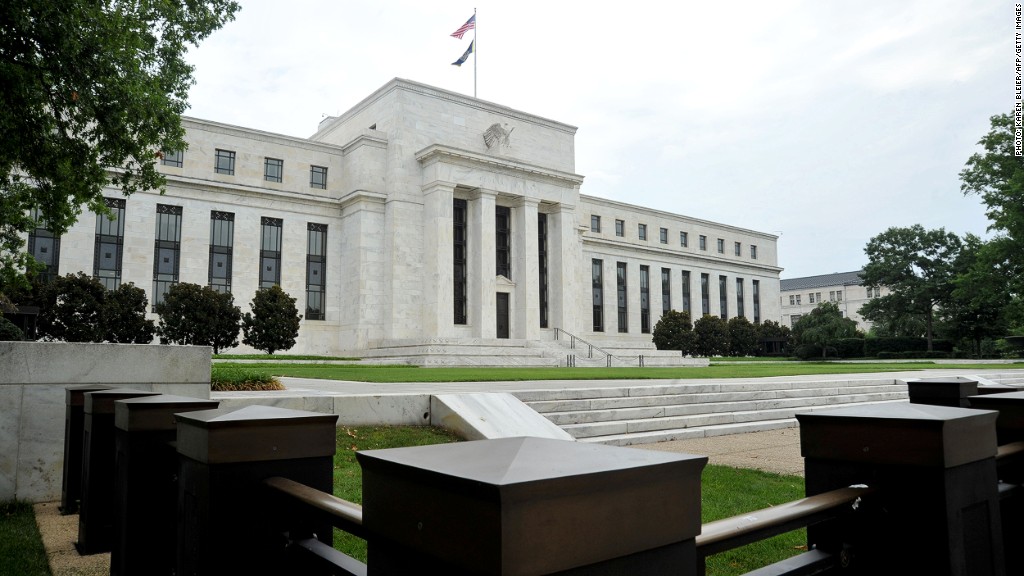 While the Federal Reserve lowered its forecast for growth slightly this year, the central bank sees the economy improving somewhat in 2013.
The 19 members of the Federal Open Market Committee predict the economy will grow only 1.7% to 2% in 2012 -- a weak forecast that led the Fed to take dramatic action to boost the U.S. economy earlier Thursday.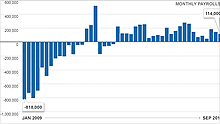 A look at where the economy stood when Obama took office and what's changed since.
But the central bank sees modest improvement in growth next year. In 2013, the Fed expects the economy to grow between 2.5% to 3%.
Related: Republicans blame Obama for Fed action
However, if Congress doesn't address the fiscal cliff -- a set of drastic spending cuts and tax increases set to take effect at the beginning of 2013, the impact on the economy could be dire, Federal Reserve Chairman Ben Bernanke warned.
Economists, including those at the Congressional Budget Office, have said the fiscal cliff will push the United States into a recession.
Bernanke said he doesn't believe Congress will allow that to happen, but if it does, there's not much more the Fed can do.
"If the fiscal cliff isn't addressed, I don't think our tools are strong enough to offset the effects of a major fiscal shock," Bernanke said in a press conference Thursday.
Related: Federal Reserve launches QE3
Even if the Fed's predictions are correct and the economy grows faster in 2013, it still will not be strong enough to boost hiring substantially. The Fed doesn't see the unemployment rate falling below 7% until at least 2014.
"While the economy appears to be on a path of moderate recovery, it isn't growing fast enough to make significant progress reducing the unemployment rate," Bernanke said.
"The weak job market should concern every American," he added.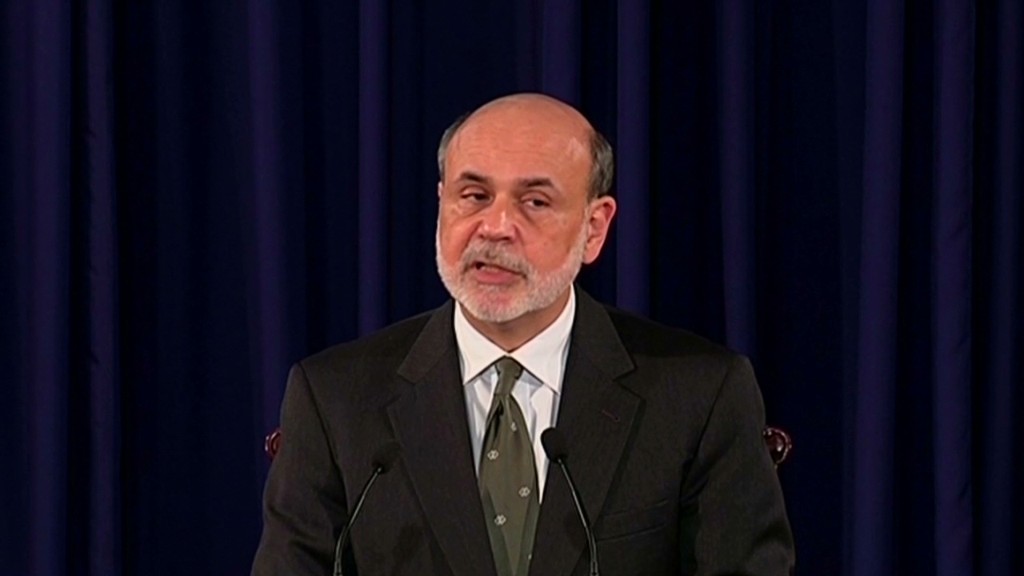 Bernanke noted that the unemployment rate has started to fall recently, but not for the right reasons. Fewer Americans are participating in the job market.
Meanwhile, the Fed also predicts inflation will remain at or below its target of 2% a year, through at least 2015.
Earlier Thursday, the Fed announced it plans to buy $40 billion a month in mortgage-backed securities, in a controversial policy known as QE3. It also said it expects the economy to be weak enough to warrant "exceptionally low" interest rates until at least mid-2015.