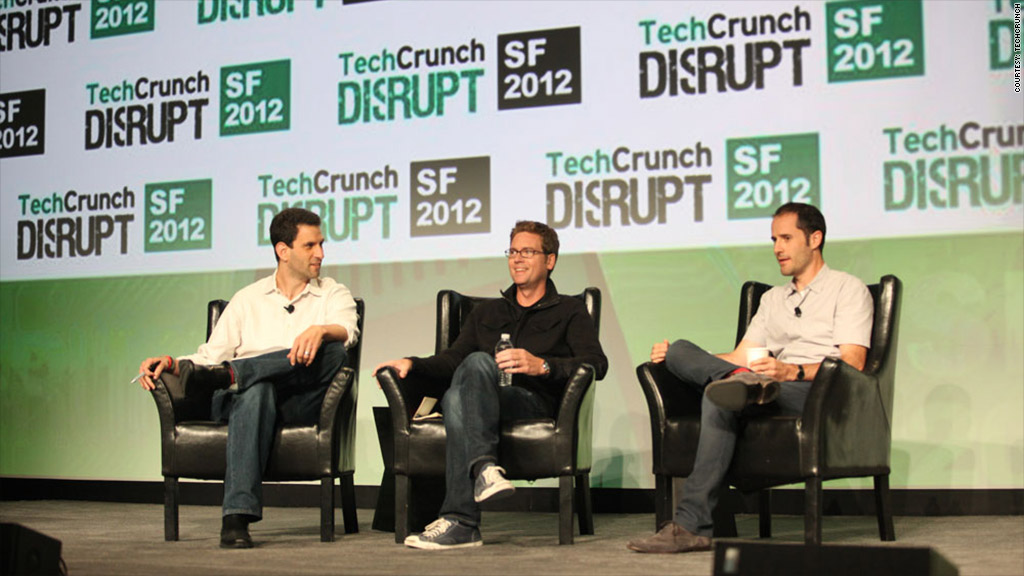 Twitter cofounders Ev Williams and Biz Stone are busy hatching their next project: a publishing platform called Medium.
"We've kind of been obsessed with publishing and media and the whole democratization of information," Williams said in an on-stage interview at this week's TechCrunch Disrupt conference.
Launched last month to a small group of users in a closed beta, Medium is essentially a curated blogging platform. Users can click to recommend items they like, with those that draw the highest ratings moving up in visibility. The site aims to combined the aesthetic appeal of well-designed print publications with the flexibility of digital publishing.
It also takes a stab at cutting through the ever-growing online noise. Stone said Medium is exploring the question: "How do we work to transmit infinite information into knowledge and understanding?"
He added: "We have companies like big social networks, big search engines, saying 'we're going to connect all 7 billion people together and give them a voice.' Just getting more information doesn't mean we're going to get smarter."
For now, Medium's reach is intentionally very limited. A handful of early users have published photo galleries and story collections through it, but a company representative says there's no timeframe yet on when the site will open more broadly.
Medium is one of the several ventures Williams, Stone and their partners are developing through their Obvious Corp. incubation lab. After stepping down from Twitter last year, the pair quick began experimenting with new entrepreneurial ventures.
"I tried being a ski bum when I left Twitter, and I was really bad at that," Williams joked about his time off.
But he's no longer working as obsessively and constantly as he once did.
"Kids are an immoveable object in your life," Williams said in response to a question about how he prioritizes his time. He has two children now, one 3 years old and the other born earlier this year.
"You have to get more efficient and focused as you get older," he said.