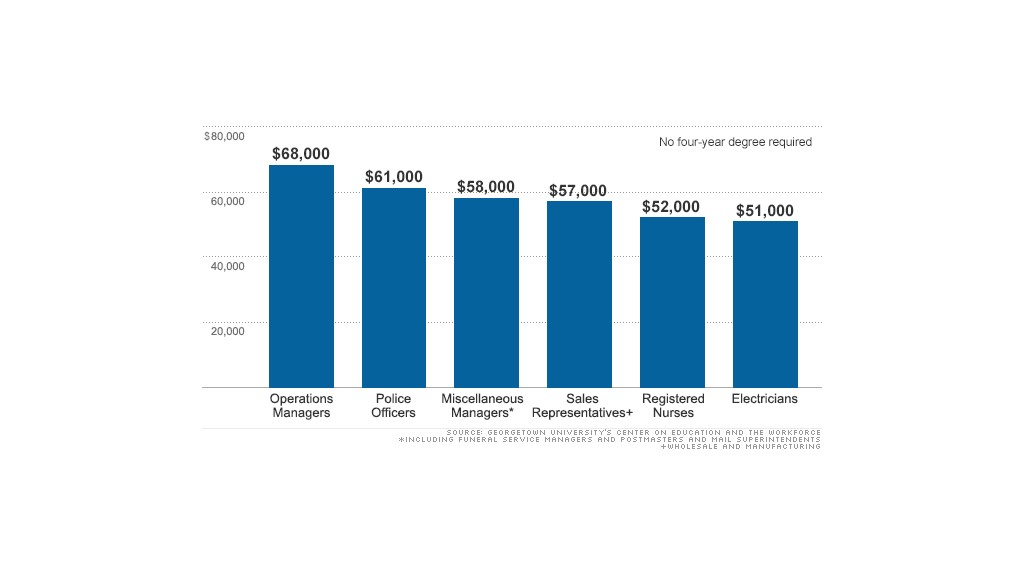 Despite the much-lamented loss of the American middle class, a new study identifies millions of well-paying of jobs available for people without a four-year college degree.
At least 29 million jobs exist in areas like nursing, sales and the trades, according to a study Monday from Georgetown University. The average wage for these jobs is $42,000, with many paying well above $50,000.
"A lot of people think that the middle was hollowed out and disappearing," said Tony Carnevale, director of the Center on Education and the Workforce at Georgetown. "But it's actually much healthier than we thought."
The catch is that, unlike in manufacturing's heyday when one could get a decent job right out of high school, most of today's middle-class jobs require some type of post-secondary certificate, training or two-year college degree.
Related: Manufacturing jobs boom is for real
Many certificates or apprenticeship programs can be obtained at community colleges or private trade schools.
The most popular certificates for people with just a high school diploma include certified nursing assistant, commercial truck driver, fork lift operator and insurance agent, the study said.
For those with an associate degree, popular certificates include licensed practical nurse, paralegal and certified coding specialist.
Even in today's depressed job market, at least a million jobs for people with these and similar qualifications are currently unfilled, said Carnevale.
While the average wage for these jobs may be less than the $85,000 a year unionized autoworkers used to make (including overtime and benefits), it is in line with wages at general manufacturing jobs from previous years, according to Carnevale.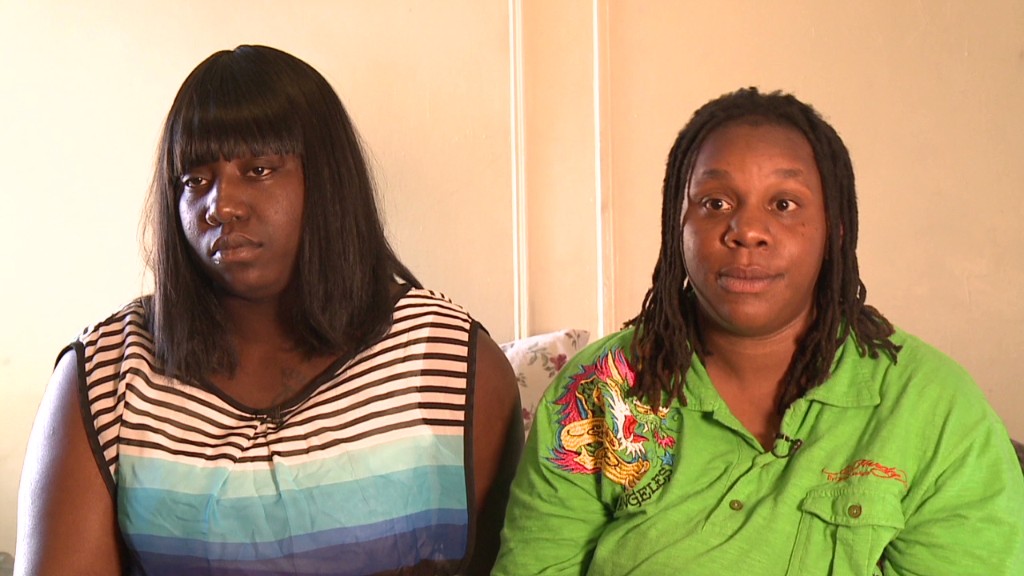 One piece of bad news for the Midwest where many former manufacturing workers remain out of work: Most of these jobs are in states along the East and West Coasts.