Mississippi once again leads the nation in poverty and lags in median household income.
According to U.S. Census Bureau figures released Thursday, Mississippi had a poverty rate of 22.6% in 2011, while its median household income came in at $36,919. Both were roughly the same as the year before.
Median household income declined in 18 states between 2010 and 2011, with Nevada registering the largest drop of 6%. In the remaining states, it stayed statistically the same. Maryland once again had the highest median household income, coming in at $70,004.
Meanwhile, the percentage of people in poverty increased in 17 states.
Vermont was the only state where median household income increased and the number and share of people in poverty fell. The state's median income rose 4% to $52,776, while the poverty rate slipped to 11.5%, from 12.7% the year before. Vermont's poverty rate is among the lowest in the nation.
The Green Mountain State is benefiting because its pool of working age residents is not growing, said Art Woolf, an associate professor of economics at the University of Vermont. And the state's unemployment rate is 5%, one of the lowest in the nation. Firms that are expanding have to pay more to lure workers away from another company. This helps boost the median income and lower the poverty rate.
"It's not unusual to see help wanted signs," Woolf said. "Firms are finding it hard to find workers."
Related: See poverty and income levels in your state
The District of Columbia had the highest income inequality, while Wyoming had the most equal incomes.
Nationally, Census figures showed that median household income was $50,054 in 2011, down 1.5% from a year earlier. Income inequality widened, as the highest income echelon experienced a jump, while those in the middle saw income shrink.
The national poverty rate eased to 15% in 2011, down slightly from 15.1% the year before. Some 46.2 million people fell below the poverty line last year, and one in five children were poor.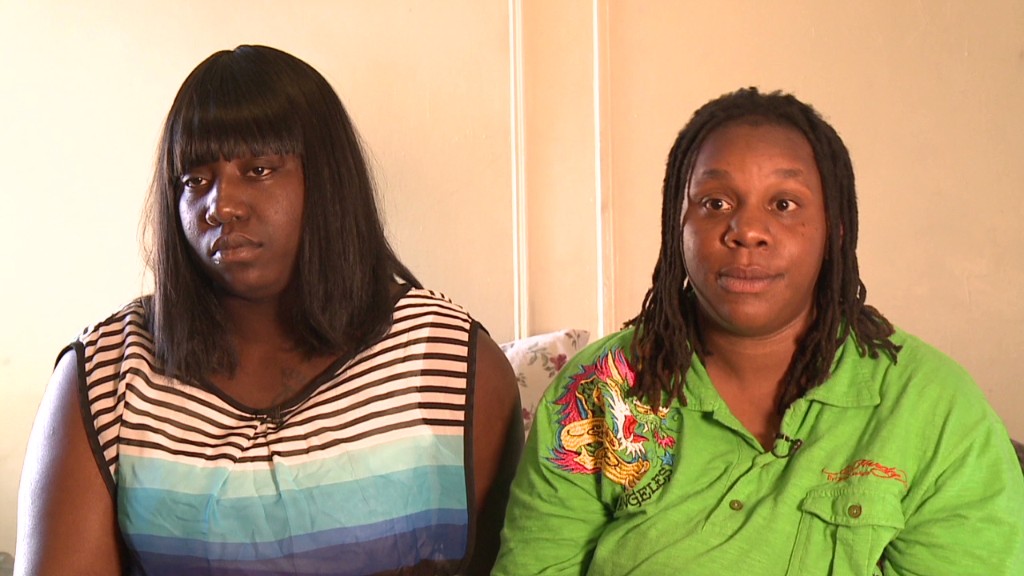 When it comes to health insurance, a larger share of young adults in every state had coverage. This group, age 19 to 25, benefited from a provision of the Obama administration's Affordable Care Act that allows those under age 26 to stay on their parents' policies. But those age 26-29 continued to see their insured rates decline.
Vermont had the highest increase in coverage among young adults, increasing to 89.1% last year, up from 75.2% in 2009.