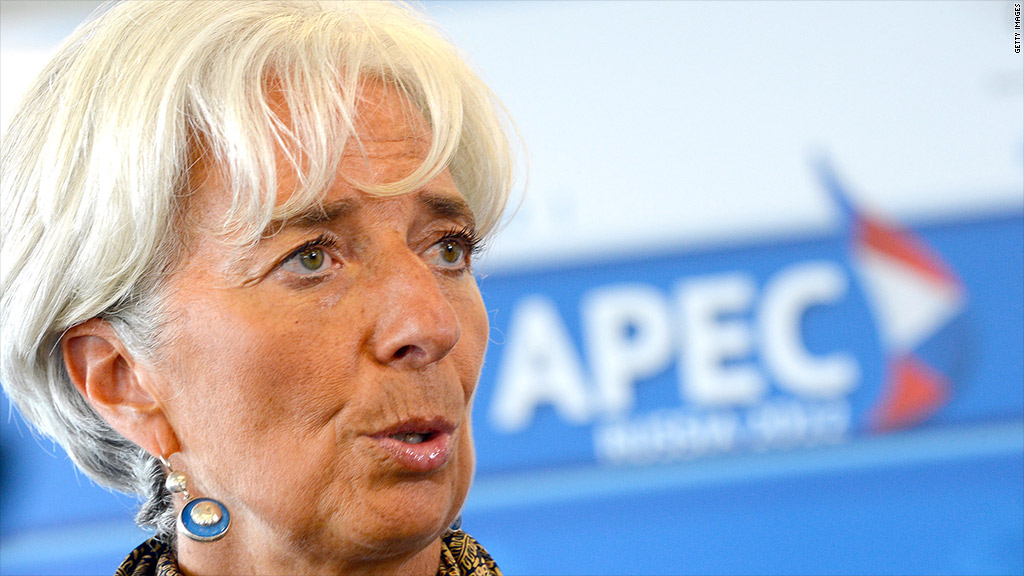 Policymakers around the world need to make good on promises and get it right this time, Christine Lagarde, managing director of the International Monetary Fund, said in a speech Monday.
"This time, we need a sustained rebound, not a bounce," said Lagarde, speaking before the Peter G. Peterson Institute for International Economics. "If this time is to be different, we need certainty, not uncertainty. We need decision-makers to be real action-takers. We need delivery."
Lagarde said policymakers are moving in the "right direction," crediting recent moves, such as the European Central Bank's new bond-buying plan, the Bank of Japan's expanded asset purchase program and the move by the Federal Reserve to stimulate the economy through more quantitative easing.
However, she warned that, even though markets have so far responded positively to the moves, the global economy is "still fraught with uncertainty."
"The situation is a bit like a jig-saw puzzle," said Lagarde. "Some of the pieces are in place and we know what the picture should look like. But, to complete the picture, we need all the pieces to come together. That will depend on delivering on the policy commitments that have been made and in that respect, there is still a long way to go."
Top on Lagarde's list: Europe needs to implement a strong banking union "to break the vicious cycle between banks and sovereigns." European leaders have been working on a proposal for a centralized banking authority, though it will likely be years before a so-called banking union is in place.
Related: Banking union faces long road ahead
Lagarde also wants a "European firewall," saying European nations need to carry through on the European Stability Mechanism, or ESM, which is a key component of he breakthrough agreement aimed at stabilizing the euro currency union.
The fund will eventually have €500 billion in capital, paid in by governments over a period of years, to provide loans for troubled members of the 17-nation currency union. It is designed to replace the European Financial Stability Facility, which has backed bailouts for Greece, Portugal and Ireland.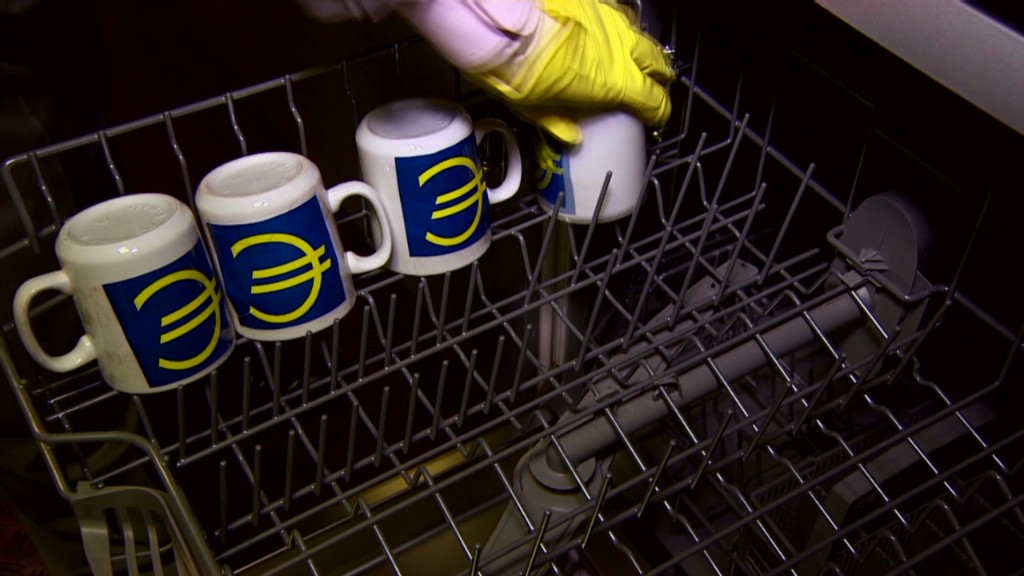 "Given the scale of the problems that face the Eurozone countries in crisis, these programs are extremely difficult — we all recognize that," Lagarde said. "We also recognize that there is no alternative to the structural reforms and fiscal adjustment needed to get back on the right path."
Lagarde also criticized U.S. policymakers, who have been delaying until after the Nov. 6 elections any major policy decisions to stop from going over the so-called fiscal cliff - the catch-all phrase that refers to massive tax hikes and across-the-board cuts to federal programs that kick in at midnight on Dec. 31. Lagarde warned that the doing nothing could reduce U.S. growth by 2%.
Related: White House details fiscal cliff cuts
"We all recognize that political calendars impact the timing of key decisions. This is true everywhere," she sad. "But the current uncertainty presents a serious threat for the United States and, as the world's largest economy, for the global economy."
Lagarde said the IMF continues to predict a gradual recovery. But she also said she expects the IMF"s global growth estimates to be weaker than they were in July, noting that uncertainty about "whether policymakers can and will deliver on their promises," is dampening the recovery.