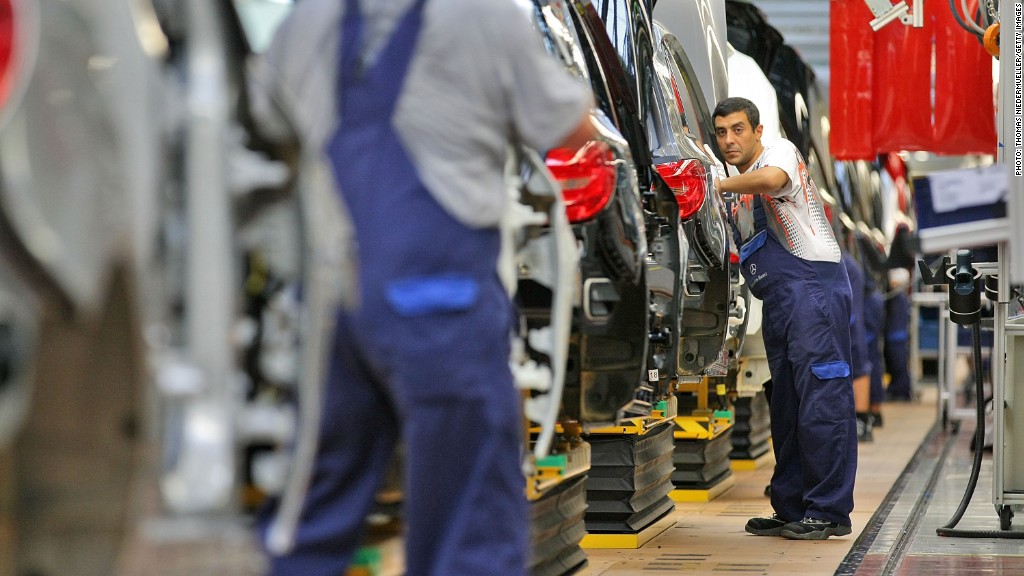 Faced with a persistent debt crisis in Europe, German businesses see few reasons for optimism.
The Munich-based Ifo Institute said Monday that its Business Climate Index fell for the fifth consecutive month in September, hitting its lowest level since February 2010.
Even in the manufacturing sector -- which had experienced a mild recovery in August -- the business climate cooled significantly. According to the survey results, companies feel less satisfied with their current position and expressed greater pessimism about the future.
Germany is the largest economy in the eurozone and exports are its main driver. But demand for German goods has faded as the long-running debt crisis weighs on economic activity across the region.
Related: European leaders 'still behind the curve'
Survey results showed that businesses are concerned by the slowdown, and the outlook for exports remained negative, a trend that started in August.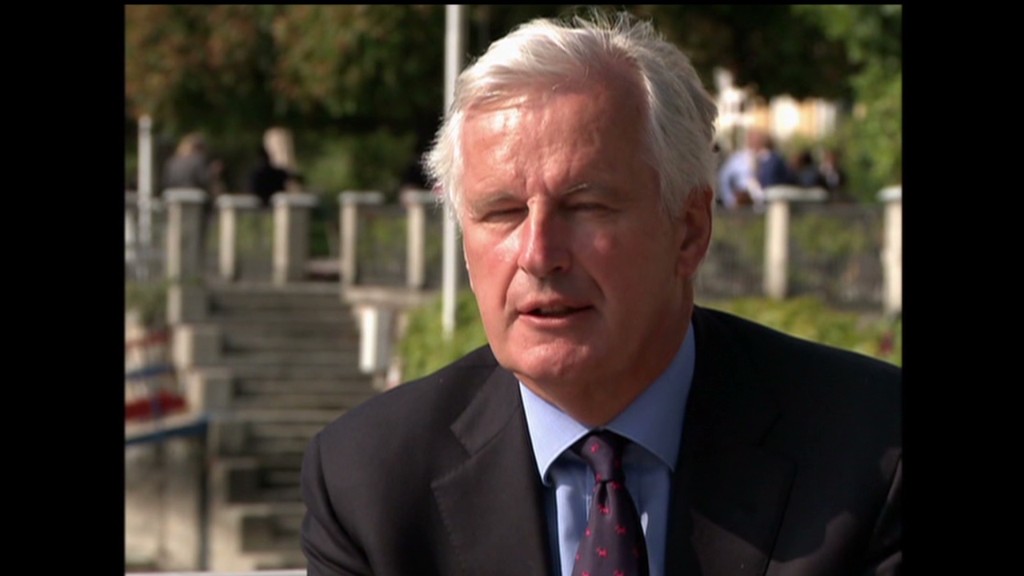 Still, there were a few bright spots, including reports from retailers and wholesalers that indicated an improved business situation in those sectors.
The region cleared a major hurdle two weeks ago, after a high court in Germany allowed the creation of a key bailout fund -- the ESM -- to go forward.
Related: Banking union faces long road ahead
A key component of the "breakthrough" agreement that European Union leaders announced in June to help stabilize the euro currency union, the ESM is also an important part of the European Central Bank's new bond buying program, announced two weeks ago.
The fund will eventually have €500 billion in capital, paid in by governments over a period of years, to provide loans for troubled members of the 17-nation currency union. It is designed to replace the European Financial Stability Facility, which has backed bailouts for Greece, Portugal and Ireland.
However, economists warn that the ESM cannot solve the underlying problems in the euro area, where many governments are struggling to cut public debt amid a deepening economic recession.