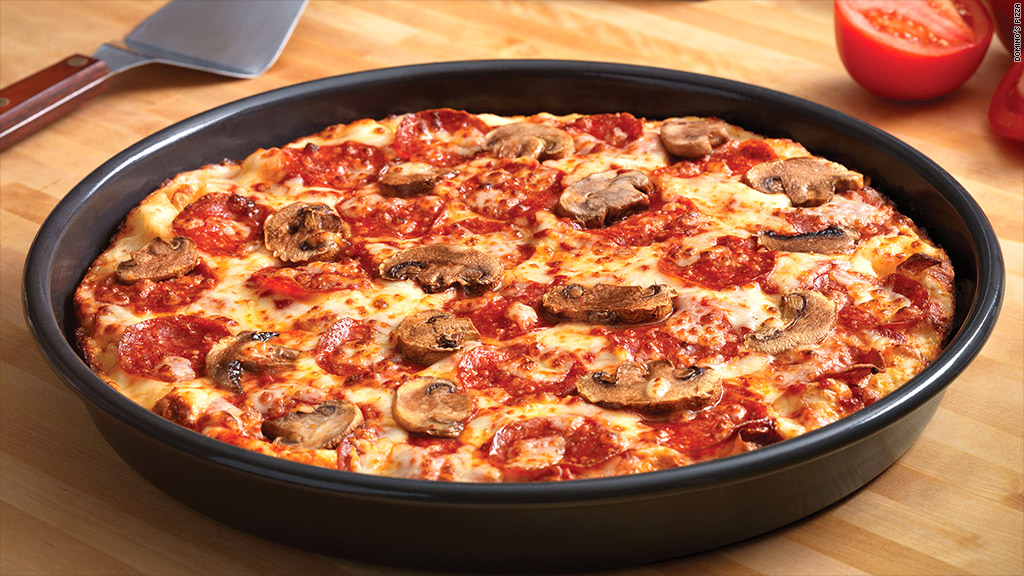 Domino's is serving up some competition in the pan pizza market.
The Michigan-based chain debuted pan pizza Monday in its locations around the country, challenging Pizza Hut's hold on this slice of the pizza business.
Pan pizza, as the name implies, is cooked in a pan, creating a thick and buttery crust. One out of every five pizzas sold in the U.S. today is of the pan variety, Domino's (DPZ) said.
"There is a standard out there for pan pizza that we realized could be better," Domino's CEO Patrick Doyle said in a statement. "The reason most people buy a pan pizza is for the crust, and that key component should be fresh, never frozen."
The comment was an apparent dig at Pizza Hut, a unit of Yum Brands (YUM), whose locations use frozen, raw dough shipped by suppliers.
Related video: Europe helps Domino's Pizza deliver
Pizza Hut spokesman Doug Terfehr said his firm wasn't concerned about the new Domino's offering.
"The difference between us and Domino's is that a lot of our business is a dine-in business, so we have to have a restaurant-quality pan pizza, not a delivery-quality pan pizza," Terfehr said.
"Unlike our competition, we would never use raw dough balls shipped in from distant factories in our fresh-baked products," he added.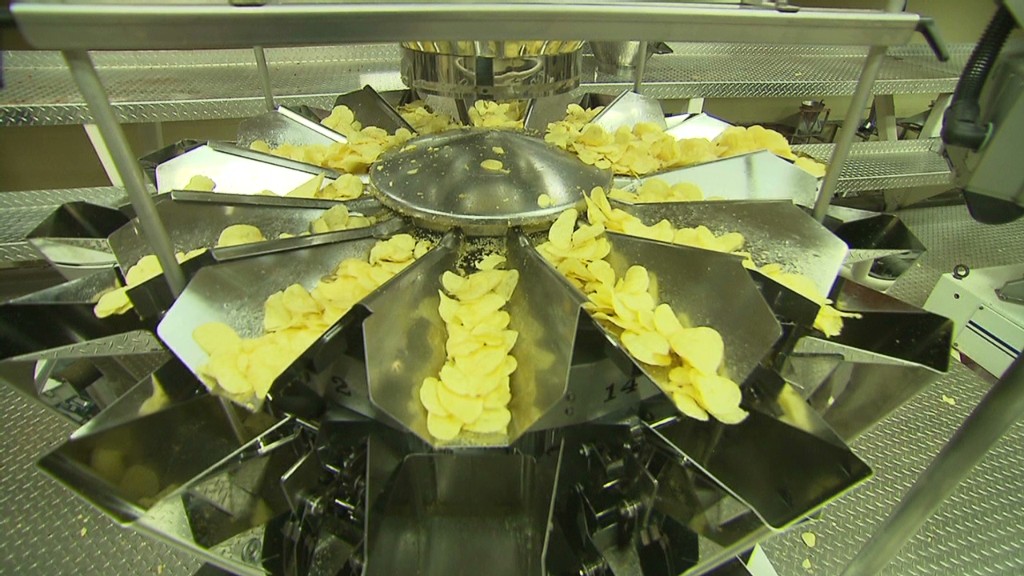 Ron Paul, president of the food industry research firm Technomic, said that given the popularity of pan-style pizza in regions like the Midwest, its absence from the Domino's menu had been conspicuous.
"You've got a lot going for you if you've got something new to talk about this time of year," Paul said. "If it's football season, it's pizza season."
Pizza Hut led in market share last year among U.S. pizza restaurants with 18%, according to Technomic, followed by Domino's at 11%. Technomic does not have figures for pan pizza sales specifically.
This is the third try at pan pizza for Domino's, after abortive attempts in 1986 and 1997.