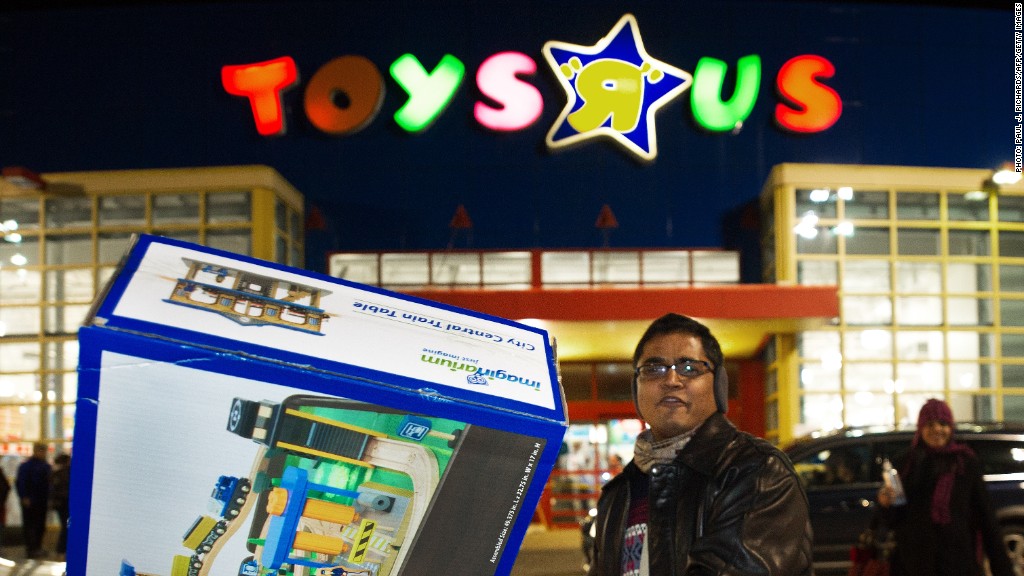 Toys R Us is gearing up for what it hopes will be a strong holiday shopping season, by hiring 45,000 seasonal workers nationwide -- 5,000 more than last year.
Toys R Us announced the extra job slots Monday, saying they will help the company implement various new retail strategies. This includes an enhanced program to buy toys online and pick them up in the store, as well as a free layaway program and its hot toy reservation plan.
The retailer said there are growth opportunities for the workers, and the seasonal jobs could become full-time for those who perform well.
The company said that 15% of its seasonal employees from last year were hired full-time.
Toys R Us isn't the only retailer that's ramping up its work force ahead of the holiday shopping season. The department store chain Kohl's (KSS) announced on Sept. 18 that it plans to hire 52,700 seasonal workers, a 10% jump compared to the year before.
Also, Toys R Us announced Sept. 4 that it's offering free layaway through Oct. 31. After that date, it will charge a $5 service fee.
Wal-Mart (WMT) has also made changes to its layaway plan to make it more attractive. The retailer said on Sept. 4 that it's cutting the upfront fee that it charges customers on its layaway plan to $5 from $15.
These retailers, and their competitors Target (TGT) and Sears (SHLD), are bracing for another holiday shopping season amid a weak economy and high unemployment.