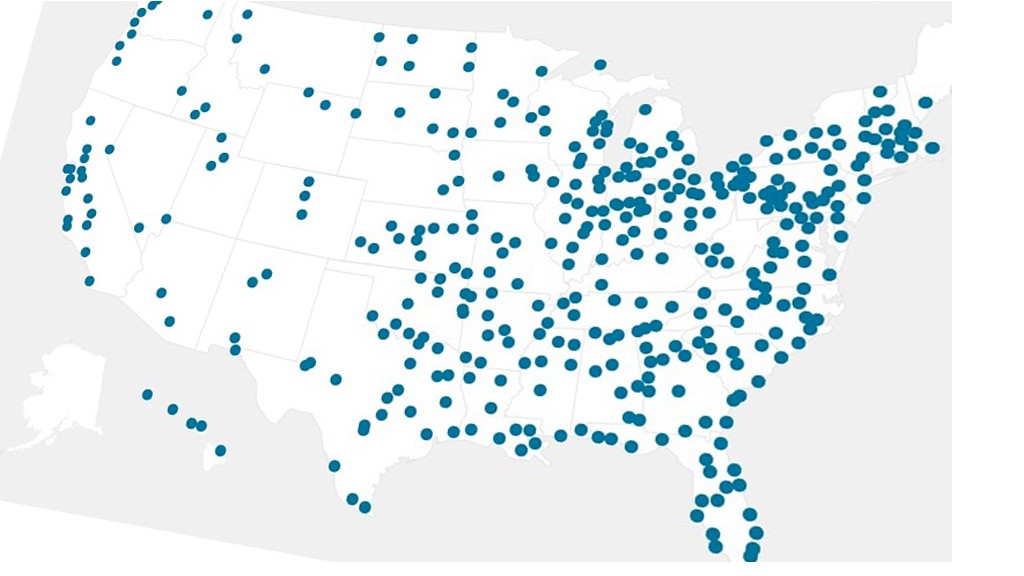 Reviewer Rob Pegoraro is putting the new iPhone 5 through its paces and keeping a running journal of his impressions. Have any questions about the phone? Leave us a comment about what you'd like to see Rob tackle in future updates.
Before the iPhone 5 debuted as the iPhone 5, many people called it "the LTE iPhone." It was a tantalizing prospect -- and for some iPhone 5 users, it remains one.
Long Term Evolution mobile broadband -- what people sometimes used to call just "4G" before carriers elected to apply that shorthand to other wireless standards that were faster than 3G but not as quick as LTE -- can provide downloads faster than many residential cable or fiber-optic connections.
That's "can," not "will." AT&T's (T) LTE network is smaller than Verizon's (and Sprint's is tinier still), but even Verizon's extensive coverage hasn't delivered uniform speeds. The best performance I've seen on the Verizon (VZ) model I'm testing, a download speed clocked at 28.81 million bits per second and an upload of 15.78 Mbps, would put my Fios service to shame -- except my Fios doesn't come with a 2-gigabyte monthly bandwidth cap. The worst (5.93 Mbps down and 5.45 Mbps up) is slower than the HSPA+ access T-Mobile advertises as "4G." Stay tuned Tuesday for a report on LTE's effects on battery life.
Apple (AAPL) also touts faster WiFi performance on this model, but I have yet to get it near an 802.11n wireless network that could saturate that connection. I've used the iPhone 5's WiFi at home, at a conference and on several hotel WiFi networks using the more common but slower 802.11g standard, and in each case, the WiFi worked just fine. There's a long thread on Apple's tech-support forum complaining of zero or slow throughput on some password-protected wireless networks; I've avoided that misfortune so far.
Related story: MapGate is Apple's latest iPhone oops
The Cupertino, Calif., company talks a lot about the faster A6 processor in the iPhone 5, but I'm just not wowed by the extra speed. Why? I'm still waiting for for apps to launch, display their splash screens and start responding to my input.
For most users, the more useful upgrade to the iPhone's hardware may be its eight-megapixel back camera. It doesn't take significantly better shots indoors or at night (see the set of sample photos I posted to Flickr) but high-contrast shots don't get washed out as much as those I've taken with older Android models like Samsung's Galaxy Nexus or HTC's Evo 4G LTE. For those who like to batter your devices, here's some good news: IFixit found that the sapphire-crystal cover on the lens stood up to sandpaper.
The panorama mode Apple added in iOS 6 catches up to similar software in those Android models -- in all of these cases, you simply tap the shutter button on the screen and then sweep the camera around at a measured pace -- but having a moving object in the shot can yield Picasso-esque results.
As for video, this seems to be yet another camera that only really delivers "high-definition" footage if you stick to slow pans over still-life scenery in good lighting. Otherwise, you're giving up quality for portability. Considering what smartphones have done to video-camera sales, most of you don't have a problem with that. I don't either.