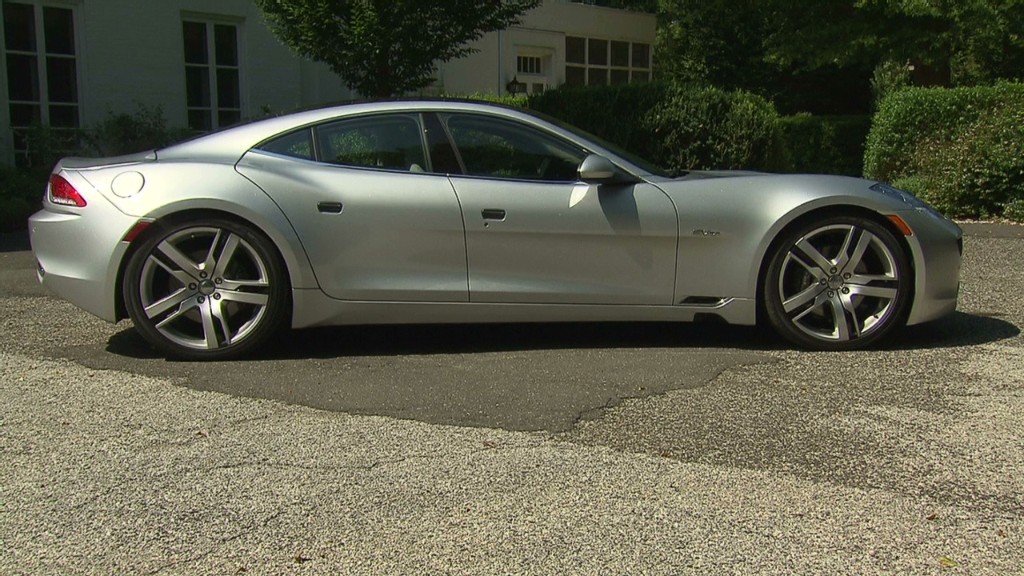 The bad Karma continues for hybrid car maker Fisker.
Consumer Reports slammed Fisker's flagship luxury plug-in, the Karma, on Tuesday, calling it "plagued with flaws."
The nonprofit product-testing organization, influential among car buyers, said the Karma "has tight confines and limited visibility, and a badly-designed touch-screen system makes the dash controls an ergonomic disaster."
"Although we found its ride, handling and braking performance sound and it has first-class interior materials, the Karma's problems outweighed the good," said Jake Fisher, director of the Consumer Reports Auto Test Center, in a statement.
The Karma broke down on the Consumer Reports test track as a result of battery problems. Fisker subsequently offered replacement battery packs for all 2012 models, though Consumer Reports said its engineers had still noticed "disconcerting intermittent glitches related to the gauges, warning lights, power windows and radio" since then.
Fisker responded to the report by saying that it is planning to improve sound quality and software, particularly to its touch-screen controls "to improve responsiveness and functionality."
"Fisker has brought this pioneering vehicle to market based on a brand new platform and technology in record time and is now selling the car globally to critical acclaim," the company said.
At $107,850, the Karma is the most expensive car Consumer Reports has ever tested. It can travel roughly 30 miles on electricity only, after which it runs on gasoline.
Other reviews of the vehicle have been mixed. While critics have praised the Karma's design, they've also noted its cramped interior and hefty weight, mostly a result of massive battery packs. The EPA rates the Karma as a compact car based on its interior volume space, despite length and weight close to that of a Chevrolet Tahoe SUV.
There's also the inconvenience some drivers may face when attempting to charge their cars in cities.
Fisker has faced a number of problems over the past year.
In December, Fisker recalled 239 cars because of a possible problem with their batteries' cooling systems. In February, the company was forced to suspend production and lay off 26 workers, while it renegotiated terms of its $529 million loan from the Department of Energy.