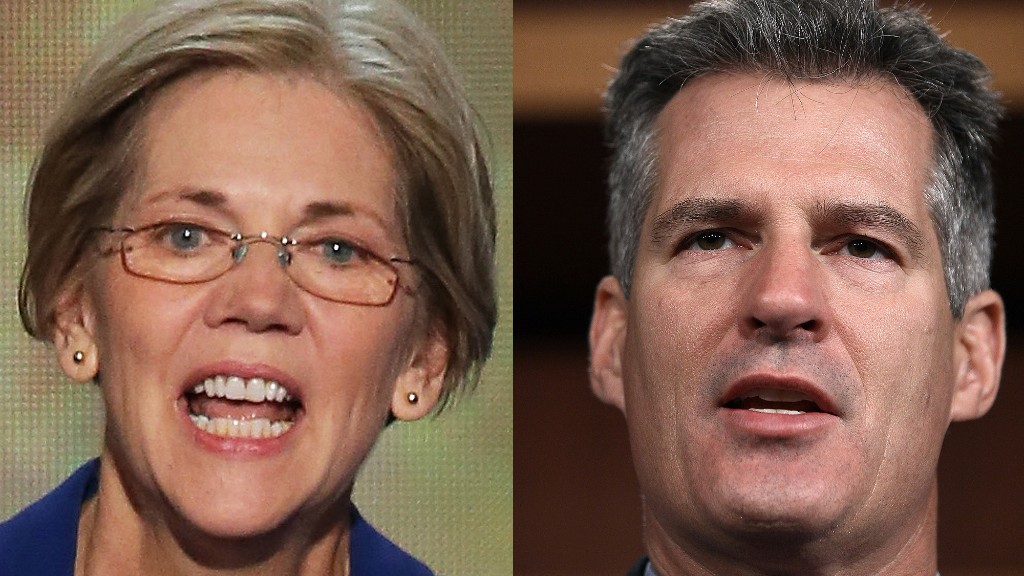 The $48 million fight for the Senate seat in Massachusetts pitting Harvard University professor Elizabeth Warren against Sen. Scott Brown is now this year's priciest congressional race.
Warren, a Democrat, is the nation's most recognized consumer advocate who helped create the Consumer Financial Protection Bureau.
Brown is a popular incumbent Republican, best known nationally for winning the 2010 Massachusetts Senate seat long held by Sen. Edward Kennedy.
Wall Street is watching the race closely, pouring more money into this congressional campaign than any other, according to the Center for Responsive Politics, which analyzes political spending. Wall Street is Brown's biggest contributor, accounting for $2.4 million of his total $19.4 million haul from individuals at companies like Goldman Sachs (GS) and JPMorgan Chase (JPM).
That's despite the fact that Brown has sought to distance himself from Wall Street. His was a key crossover Republican vote that helped get Wall Street reforms passed.
Related: Obama's 18 small business tax cuts - explained
A lot of the contributions may have do more with the fact that Warren is Brown's rival. It's no secret that Wall Street doesn't want to see Warren in a position of power.
She has taken on Wall Street since the financial crisis of 2008, when she was appointed to head a Congressional Oversight Panel overseeing bailouts. In her campaign, Warren doesn't miss an opportunity to bash bank executives.
She has also spent more than any other congressional candidate on television ads that criticize Wall Street, according to Kantar Media's Campaign Media Analysis Group, which has analyzed such ads.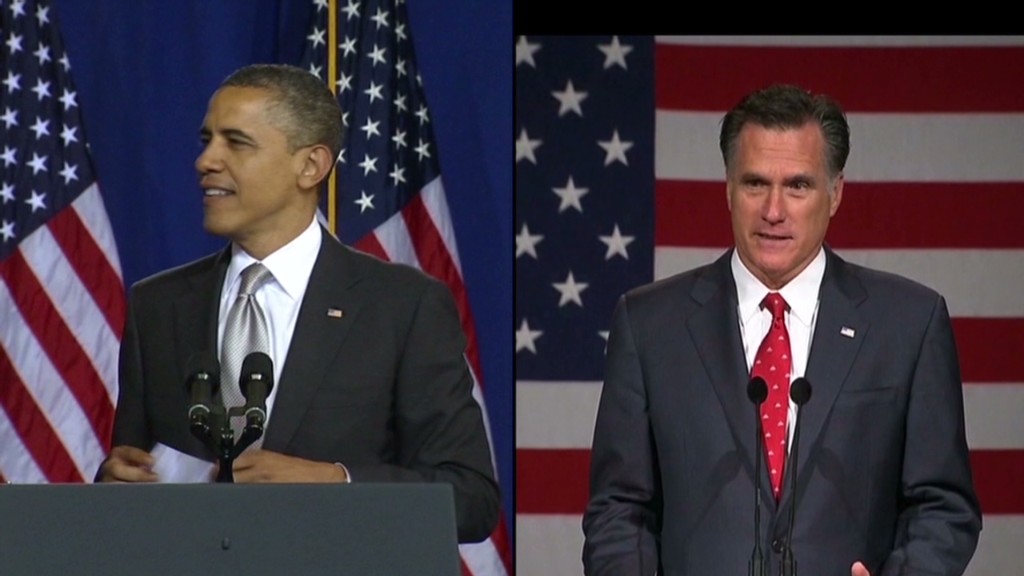 When Warren wasn't his opponent in 2010, Brown's collected just $743,000 from the financial industry.
Warren has raised $28.2 million so far, largely from law firms, universities including Harvard and left-leaning advocacy groups like Emily's List which aims to elect pro-choice women.
The race has become expensive despite both candidates' largely successful pledge to ban spending by secretive super PACs, according to the Center for Responsive Politics. Add the dollars spent by candidates no longer in the fray, and the total is $53 million.
Related: Why the rich vote more
One reason for the big price tag is because it's expensive to run television ads in Boston. Also big money follows strong candidates, said Julian E. Zelizer, professor of history and public affairs at Princeton University.
"Elizabeth Warren is a symbol for many Democrats of what 2008 was about," Zelizer said.
The race also could hold the key to determining who controls the U.S. Senate. Besides, Zelizer said many Republicans view Brown as a powerful force in the party.
"He's attractive, and he's a Republican that can do well in a blue state," he said.
So far, the price tag isn't close to the historic $70 million dropped on the U.S. Senate race for New York in 2000, when Hillary Clinton beat Rick Lazio; nor the jaw-dropping $160 million failed 2010 bid by Meg Whitman, of eBay (EBAY)fame, for California governor.
The Warren campaign said 40,000 Massachusetts residents have contributed to their campaign, with more than 80% of those contributing $50 or less, according to campaign spokeswoman Alethea Harney. The Brown campaign didn't respond to requests for comment.