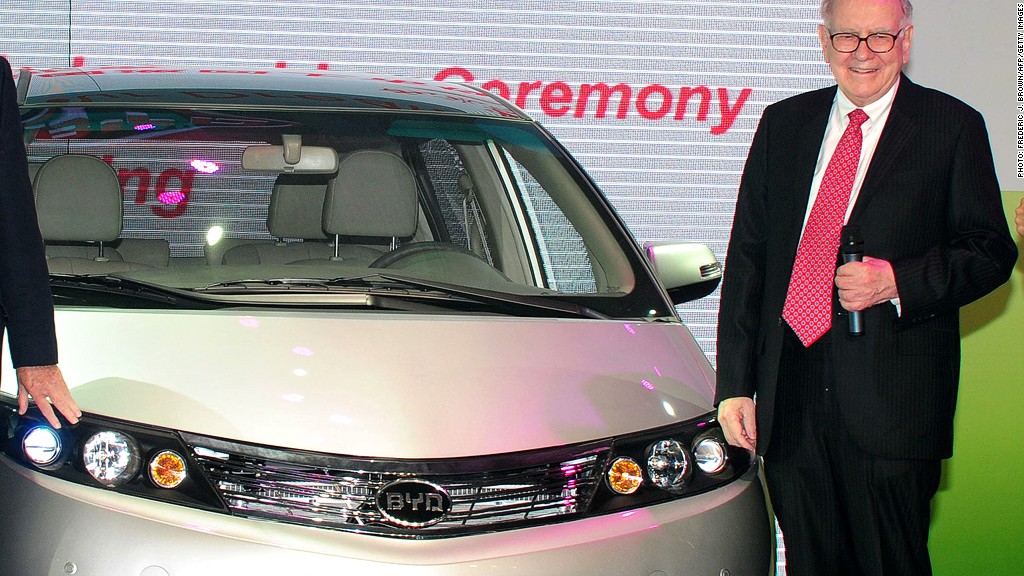 Shares of BYD, the Chinese battery and electric car maker in which Warren Buffett is a major investor, tumbled in Hong Kong trading Wednesday after an analyst in China slashed his firm's target price for the stock to virtually nothing.
BYD (BYDDF) shares fell nearly 10% in Hong Kong, although shares listed in the U.S. were unchanged in early trading. But both shares have lost more than half their value since hitting a 52-week high in February.
CLSA, a Hong Kong investment firm that already had a sell recommendation on BYD stock, issued a critical report on Wednesday cutting its 12-month price target to 41 cents in Hong Kong dollars, which is 97% below current levels.
"We now think that the company will likely deteriorate further due to declining business in mobile phone components, rechargeable batteries and new energy," said CLSA, citing the various business segments of the company. "BYD has talked about its EV [electronic vehicle] and plug-in hybrid automobiles for years, but they only sell the [electric models] in small volumes in Shenzhen. This is a clear signal that even the company does not think its EV technology is ready for wide-range use." BYD also sells traditional gasoline-powered cars in addition to the high-profile electric models.
Berkshire Hathaway (BRKA), which Buffett runs, bought a 9.9% stake in the company for $230 million in September 2008. By the end of 2010 Berkshire's stake was worth $1.2 billion, according to company filings. But after the steady decline in its U.S. share price, the stake is now worth about $416 million.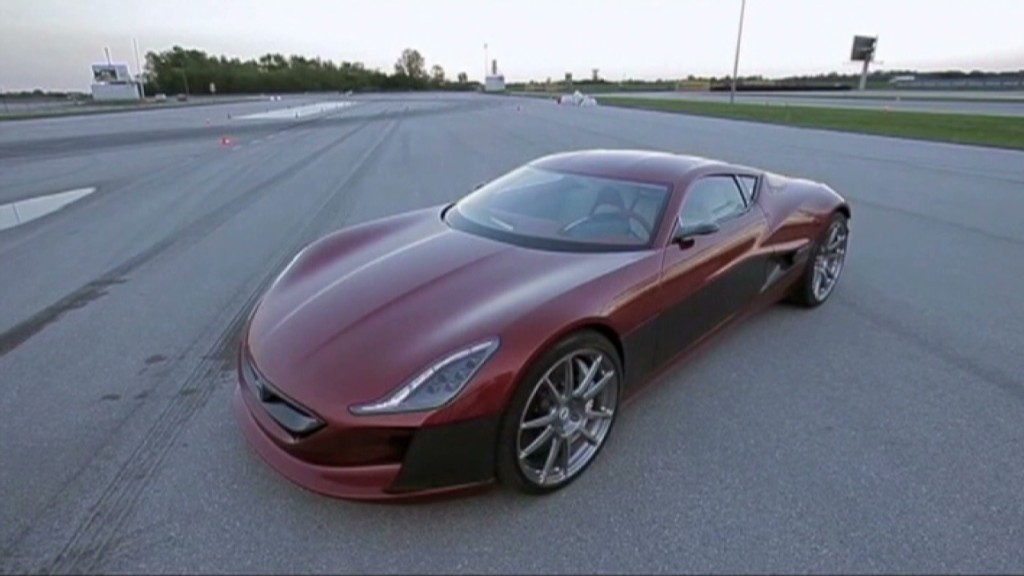 Buffett's investment drew global attention for BYD and its electric vehicle business. But that business has remained a difficult one in which to make money. Toyota Motor (TM) announced earlier this week that it is pulling back on its plans for an all-electric subcompact car model, saying that plug-in hybrid vehicles that run on either gasoline or battery power are abetter way to serve that segment of the market.