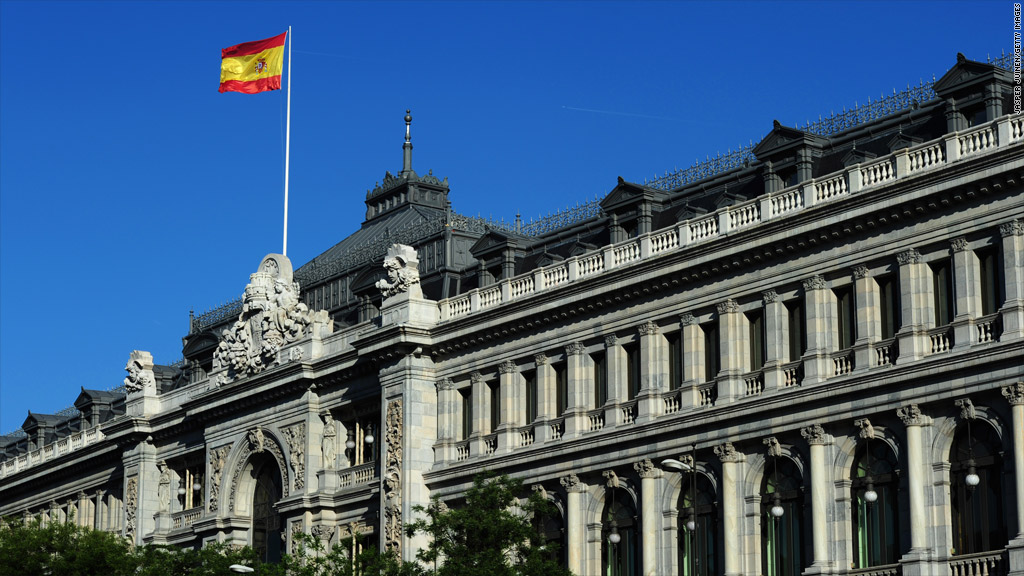 It's a big week for Spain.
The nation, which is doing everything it can to avoid a bailout, will release its 2013 budget on Thursday. And Friday brings auditors' results of bank stress tests, which could give investors a better idea of just how deep Spain's banking troubles run.
A bailout seemed inevitable a few months back, when Spain's borrowing costs were sitting at unsustainably high levels. But ever since the European Central Bank announced an intervention plan, those costs have come down sharply. Just two months ago, the 10-year yield was above 7.6%.
But trouble is brewing once again. Catalonia -- Spain's richest region -- said Wednesday it would hold elections in November, two years ahead of schedule. And anti-austerity protests in Madrid turned violent ahead of the government's budget release. This news helped lift the yield on Spain's 10-year bond back above 6% for the first time in weeks.
Analysts also point out that talk is cheap and more concrete action is necessary. The ECB hasn't actually done anything yet, and Spain has some fundamental issues it needs to overcome before it's out of the woods.
"Growth is likely to be weak for a prolonged period," said Ben May, an economist at Capital Economics in London. "More austerity will be needed."
Related: Spain struggles to fund itself
Spain has been in recession since April and analysts think it will get worse before it gets better.
The Bank of Spain said Wednesday that it expects economic activity in the second quarter to continue to weaken. It estimated that gross domestic product will shrink 1.3%. That would be the third straight quarter of contraction.
With record high unemployment of nearly 25%, job creation is sorely needed. Meanwhile, Spanish Prime Minister Mariano Rajoy said in July that the country would cut €65 billion from the budget in three years by raising taxes and shrinking bureaucracy.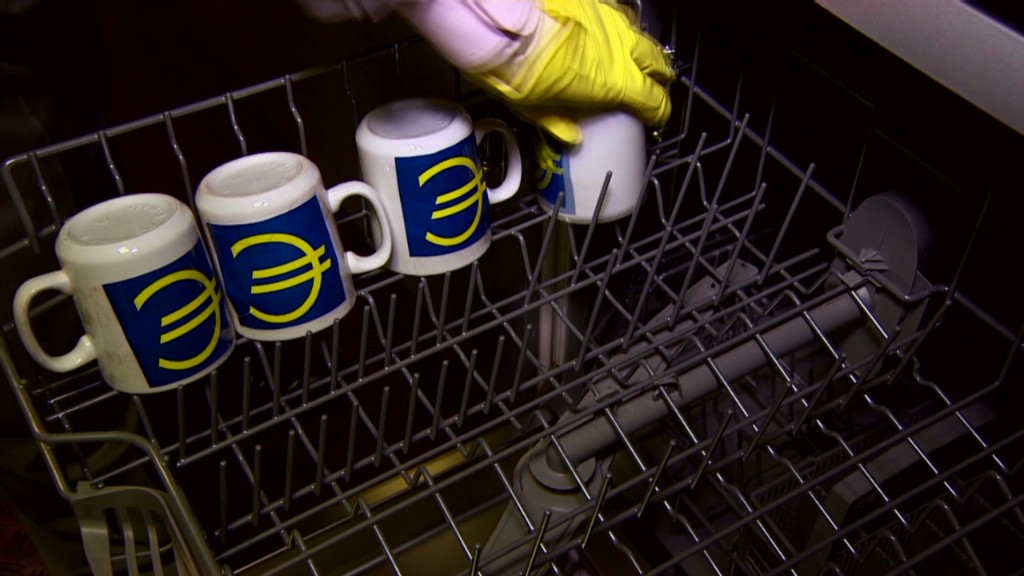 "There are high levels of private sector debt as firms and households deleverage," said May. "Even if Spain has manageable borrowing costs, it's not the end of Spain's problems."
Spain does have an option though. Thanks to the ECB, the government could ask for a bailout. But that would require committing to budget reforms and outside surveillance through the European Stability Mechanism or its predecessor, the European Financial Stability Facility.
So far, Rajoy has been resisting that move. "He doesn't want to go 'hat in hand to the EU," said Nick Stamenkovic, market strategist with RIA Capital Markets in Edinburgh. "I don't think they'll do it voluntarily."
And why should he? The lower borrowing costs have helped ease the pressure substantially. But that could prove to be a dangerous move.
If bond yields continue to surge like they did Wednesday, Rajoy may be forced to seek a bailout with less-than-favorable terms. Stamenkovic thinks that is inevitable. "The question is when and what will be attached."
Related: European leaders still behind the curve
Investors will also get a better idea of the health of Spain's banking system when accounting's Big Four -- KPMG, Deloitte, Ernst & Young, and PriceWaterhouseCoopers -- release their audits on Friday.
In June, Spain asked for up to €100 billion as a capital buffer for its ailing banks. It followed that up with a formal request to the Eurogroup -- the 17 nations that use the euro as their common currency.
The International Monetary Fund has previously estimated Spain's banks would need around €40 billion, while others have put that figure closer to €60 billion.
But the devil is in the details. Standard Life Investments bank credit analyst Andrew Fraser points out that banks are being critical of the assumptions being used to justify that figure.
And May noted that "if you've got a really small estimate, it's because it's based on an optimistic assessment." So, the top line may not paint the full picture.
Investors seem nervous as well. Spain's benchmark IBEX 35 index has fallen nearly 5% from the start of the year, making it one of only two major global stock markets to be down in 2012. (China is the other.) U.S.-listed shares of Spanish bank BBVA 's (BBVA) are down more than 7%. year-to-date. However, Banco Santander's (SAN) stock is up 4%.