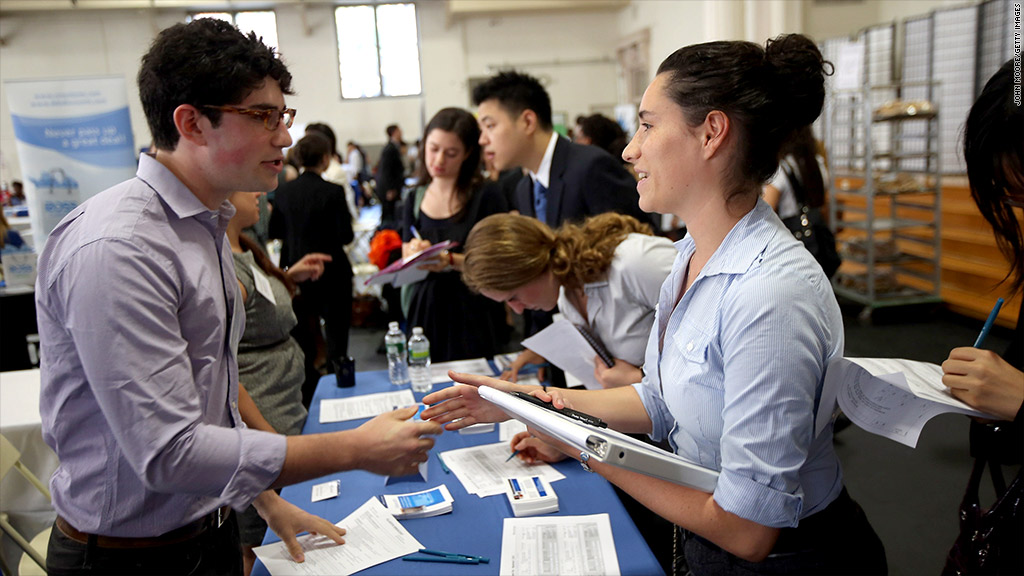 The number of first-time claims for unemployment benefits fell last week, hitting its lowest level since July.
About 359,000 people filed jobless claims in the week ended Sept. 22, down 26,000 from the previous week, the Labor Department said Thursday. The number of people filing for first-time claims were unchanged in the prior week.
Jobless claims are thought of as an sign of layoffs, which is why economists read a decrease as a encouraging indicator.
The number was far better than economists were anticipating. Economists surveyed by Briefing.com were expecting the number to fall to 379,000. It's been hard to get a clear reading on the strength of the job market, since the number has been volatile lately.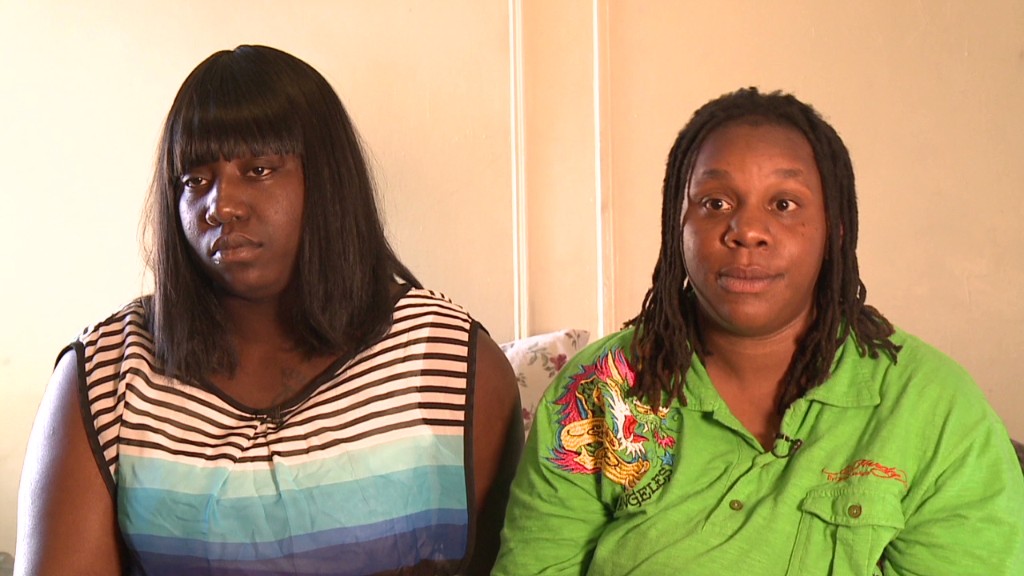 The four-week moving average also decreased, falling 4,500 to 374,000.
Last month, the economy added only 96,000 to payrolls, less than what's needed to keep up with population growth. And while the unemployment rate fell to 8.1%, the improvement came as a result of nearly 400,000 of those without jobs stopping their search for work.
Economists say that while the decline shows a small improvement in the labor market, it can be attributed mostly to normal fluctuations in this survey.
"There's a lot of volatility, but it hasn't broken out of its range," said Paul Ashworth, senior U.S. economist at Capital Economics. "It's still pretty high and suggests that market conditions are still pretty weak."
Related: Unemployment rates rise in key swing states
The persistent weakness in the labor market was a major factor in the Federal Reserve's decision to pump more money into the economy through the purchase of mortgage bonds in a third round of quantitative easing, popularly known as QE3.
Since the central bank made the announcement, economic data has come under even more scrutiny, because the Fed's decision leaves the size and duration of the stimulus open-ended. This means that any improvement or slowdown in the economy could impact how much and how long the central bank intervenes.