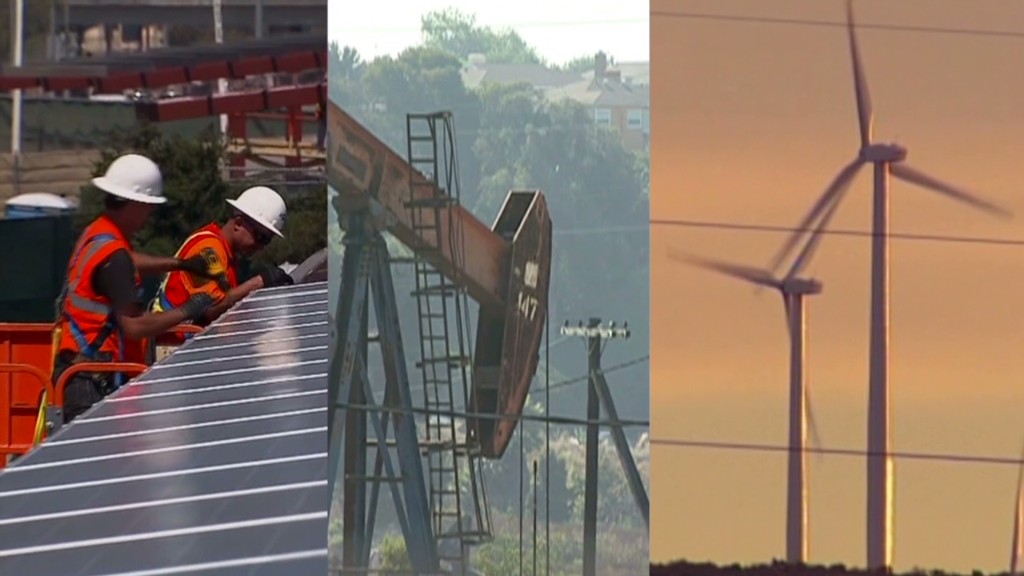 President Obama vetoed the acquisition of four wind-farm companies in the U.S. by a Chinese-owned firm on Friday, citing national security concerns.
The companies' projects are all located near a U.S. military site in Oregon, the Naval Weapons Systems Training Facility Boardman, the Treasury Department said in a statement.
The firm in question is Ralls Corporation, which is owned by two Chinese nationals and affiliated with a Chinese construction company that makes wind turbines. It acquired the projects earlier this year, but has now been ordered to sell them.
Obama's decision marks the first time since 1990 that a president has blocked a business deal for national security reasons, according to a Treasury official.
"The President's action demonstrates the Administration's commitment to protecting national security while maintaining the United States' longstanding policy on open investment," the Treasury Department said.
"The President's decision is specific to this transaction and is not a precedent with regard to any other foreign direct investment from China or any other country."
Related: Obama's mixed record on trade
Tim Xia, a lawyer for Ralls Corporation, said it "poses no national security threat whatsoever."
"The President's order is without justification, as scores of other wind turbines already operate in the area where Ralls' project is located," Xia said in a statement. He added that the company hopes to mount a legal challenge, though a Treasury official said the President's decision was not reviewable.
Obama's move follows a complaint lodged last week with the World Trade Organization alleging that China has illegally subsidized automotive exports and undercut American suppliers. The White House has attempted to project an image of being "tough on China" in economic matters, filing more trade cases against Beijing than the Bush administration did.