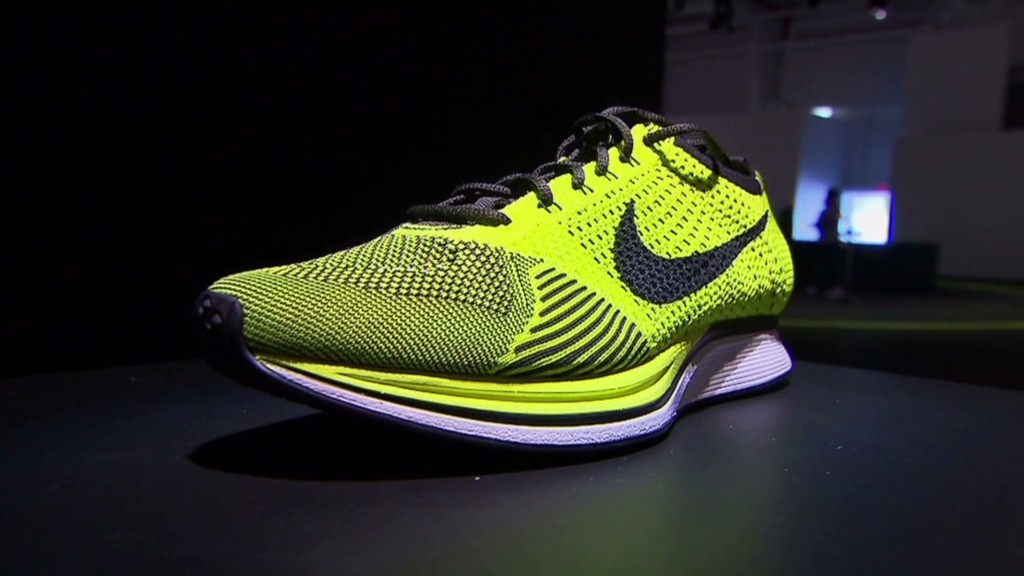 China's manufacturing sector remains in a slump, renewing concerns that the world's second-largest economy is in the midst of a sharp slowdown sparked by Europe's debt crisis.
The HSBC Purchasing Managers' Index, a key measure of manufacturing produced by global banking giant HSBC (HBC) and data research firm Markit, came in at 47.9 in September.
That was up slightly from 47.6 in August and higher than an initial estimate of 47.8 for September that was released last week. However, any reading below 50 is an indication that the manufacturing sector is contracting.
China's economy is still growing at a faster rate than the economies of the United States, Europe and Japan. But there are worries that the pace is slowing due to the problems in Europe as well as sluggishness in the U.S. Both Europe and the U.S. are key export markets for China.
To that end, HSBC said Saturday that the volume of new orders in September was down for the eleventh consecutive month. New export orders declined at their sharpest rate in three-and-a-half years due to weaker international demand.
Related: China stocks stuck in massive rut
This may be starting to have an impact on Chinese consumers as well. Athletic apparel maker Nike (NKE) warned late Thursday that it was seeing a slowdown in demand in China. Shares of Yum! Brands (YUM) and McDonald's (MCD), two companies that also have a significant presence in China, fell Friday along with Nike.
Several economists have recently cut their growth forecasts for China to the mid 7% range. China's economy had been growing around 10% for the past few years. And China's benchmark stock index, the Shanghai Composite, is near multi-year lows.
China's central bank has already lowered interest rates twice this year in an attempt to accelerate growth. The Chinese government also recently announced a plan to spend more than $150 billion on transportation and other infrastructure projects. But some experts believe China will soon to need more.
Hongbin Qu, chief economist for China and co-head of Asian economic research at HSBC, said in a statement that "the sharper contraction of new export orders and the lingering pressures on job markets mean that Beijing should step up easing to support growth and employment."
But China's government will soon undergo a major transition in the coming months, a once-in-a-decade move that will reshape the leadership of the Communist Party. It is unclear if China will announce any more significant stimulus measures until the new leaders are in place.