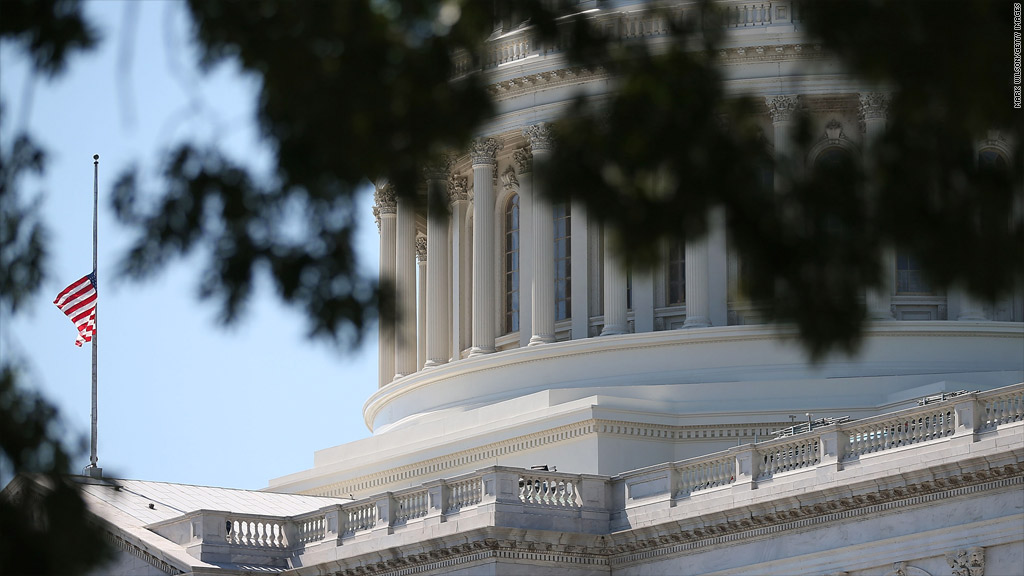 Getting economists to agree on almost anything is tough. But on the subject of the fiscal cliff, a survey by CNNMoney found an almost unanimous consensus.
Of 17 top economists surveyed, 14 believe the end of tax breaks and the steep federal spending cuts set to take effect at the start of next year would cause the economy to tumble into a new recession.
Twelve of them believe the fiscal cliff is the most serious risk facing the economy, more serious than the European sovereign debt crisis, business uncertainty about various government regulations or the continued weakness in the job and housing markets.
"Should gridlock prevail, business sector investment and hiring will be stymied, and the household sector will sharply curtail spending," said Patrick O'Keefe, director of economic research for accounting firm JH Cohn.
But all 17 agree on one thing -- the economy won't plunge over the fiscal cliff.
Despite partisan bickering ahead of the election, all the economists said they believe Democrats and Republicans will come together to extend the tax breaks and prevent the spending cuts either during the lame duck session of Congress or early in the new year.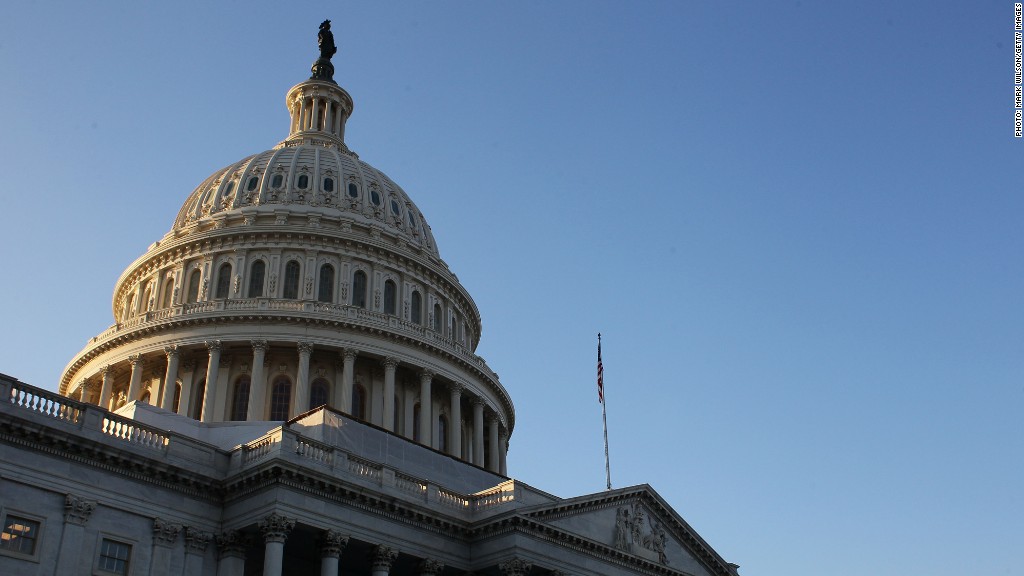 Still, some economists said there already has been damage just from the risk posed by the fiscal cliff. Several economists suggested businesses have likely started to defer hiring and major capital expenditures just to make sure the worst doesn't happen.
"The politics of disagreement is not good," said Maury Harris, chief U.S. economist for UBS.
Related: Americans face $3,500 fiscal cliff hit
A bit more than half of the economists surveyed - nine of the 17 -- are most worried about the expiration of the tax cuts put in place under the Bush administration. None of the economists said the end of the partial payroll tax holiday in place the last two years was their biggest concern.
But seven of the economists are most worried about the cuts in federal spending now set to take effect as part of the debt ceiling deal passed last year.
The economists surveyed are not alone in worrying about the fiscal cliff.
Federal Reserve Chairman Ben Bernanke, who is widely credited with coining the term fiscal cliff, has spoken out numerous times in the last year warning about the threat it poses to the economy.
The nonpartisan Congressional Budget Office and the U.S. Chamber of Commerce both are forecasting a recession if the fiscal cliff occurs. And chief executives of America's top companies released last week that they expect to hire fewer people and invest less in the next six months because of uncertainty surrounding the fiscal cliff.