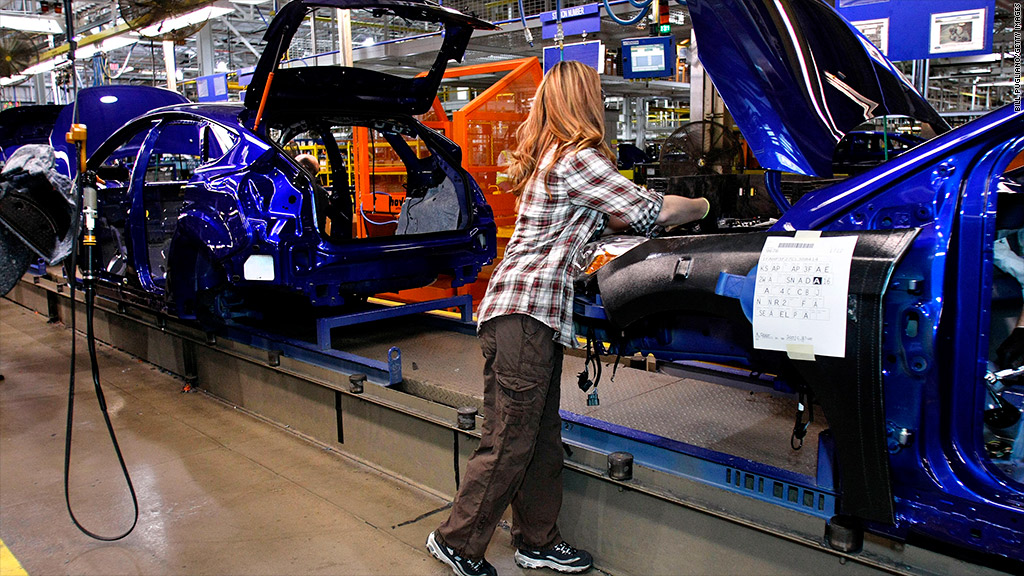 U.S. manufacturing activity grew in September for the first time in four months, according to a closely watched survey of executives.
The Institute of Supply Management's monthly reading came in at 51.5. Any number above 50 indicates growth, and the September reading was the first above 50 since May. The three-month slump followed a string of almost three years of manufacturing growth.
Monday's reading bucked the trend of a slowdown in other major manufacturing centers around the globe. The report was a key reason U.S. stocks were sharply higher in morning trading.
"The rise in the U.S. ISM manufacturing index in September ... will boost hopes that some of the recent slowdown in economic growth was just a summer phenomenon," said Paul Dales, senior U.S. economist for Capital Economics in a note to clients.
Manufacturing has been slowing around the globe as the European sovereign debt crisis has cut demand for goods in that key market.
A government report on Chinese manufacturing, also released Monday, came in below 50, while a separate reading on Chinese factories from HSBC last week showed an even deeper slump.
Also on Monday, the final September reading from the eurozone came in at 46. That wasn't as low as August, but it did mark the seventh straight month that manufacturing has declined across those European nations.
Related: Manufacturing: Not just a man's job
In the United States, manufacturing has been one of the areas of economic strength, and the sector has been steadily adding jobs since early 2010. The ISM survey also showed that 23% of executives were adding jobs, compared to only 18% who said they have fewer workers. That pace of hiring was also up from August.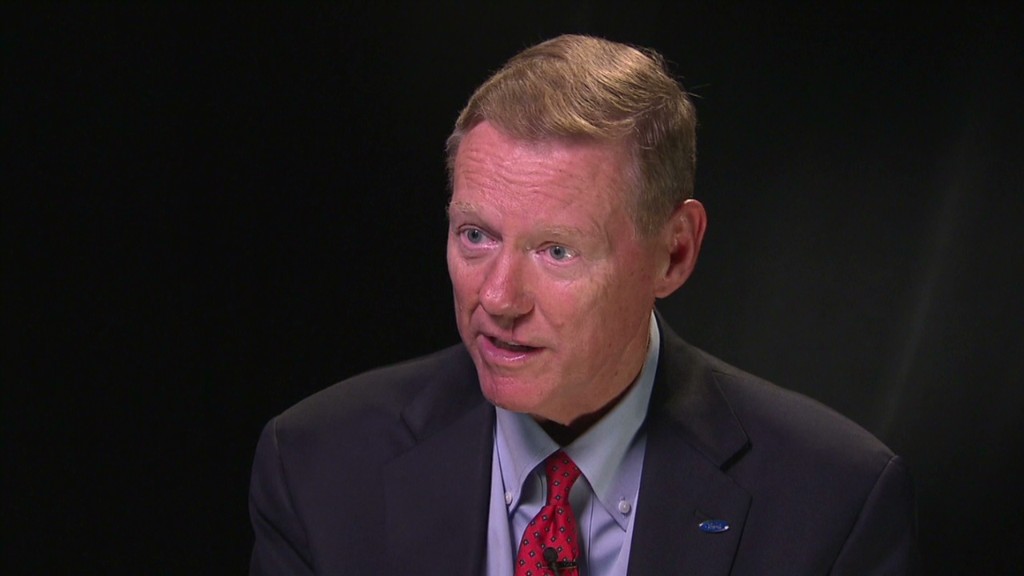 Dales pointed to the strong turnaround in new orders, with more executives reporting more new orders than less for the first time in three months.
Still, he cautioned that "the weak global economy and growing concerns over the domestic fiscal cliff will prevent a major rebound in US economic growth."
Related: Manufacturing jobs boom is for real
The report comes ahead of Friday's U.S. jobs report, the key economic reading of the month.
Economists surveyed by CNNMoney gave a preliminary forecast last week that the report would show employers added 110,000 jobs to their payrolls in September, despite a loss of 10,000 government jobs in the period.
The U.S. unemployment rate is expected to edge up to 8.2% from 8.1% in August.