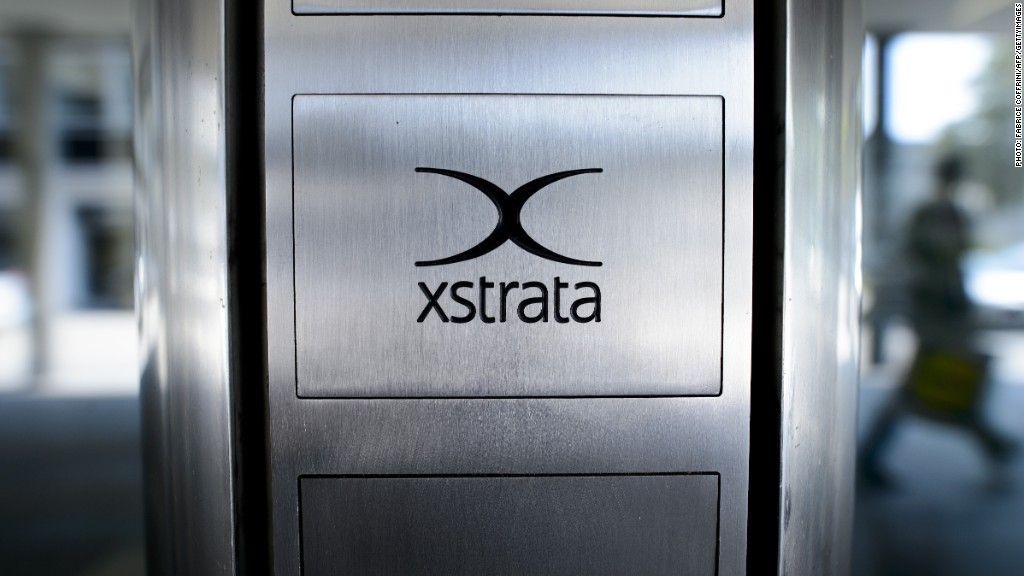 The prospects of a huge consolidation in the international mining industry looked brighter Monday after Xstrata's board of directors said it was backing a revised offer from Glencore International.
The prospective merger was first announced in February but talks had sputtered in the face of shareholder opposition. Should the union proceed, the resulting company would have a market capitalization of around $80 billion.
Under the terms of the deal, Xstrata shareholders would receive 3.05 Glencore shares for each share they hold. The companies said the price marks a 17.6% premium over the value of Xstrata shares on February 1, when talk of the deal first surfaced. Shareholders will be asked to approve the merger in a vote.
"The strategic rationale for combining Xstrata and Glencore remains highly compelling," Xstrata CEO Mick Davis said in a statement.
Glencore went public last year and its stock is listed on London's FTSE 100 and in Hong Kong. Xstrata (XSRAF) is traded on exchanges in London and Zurich.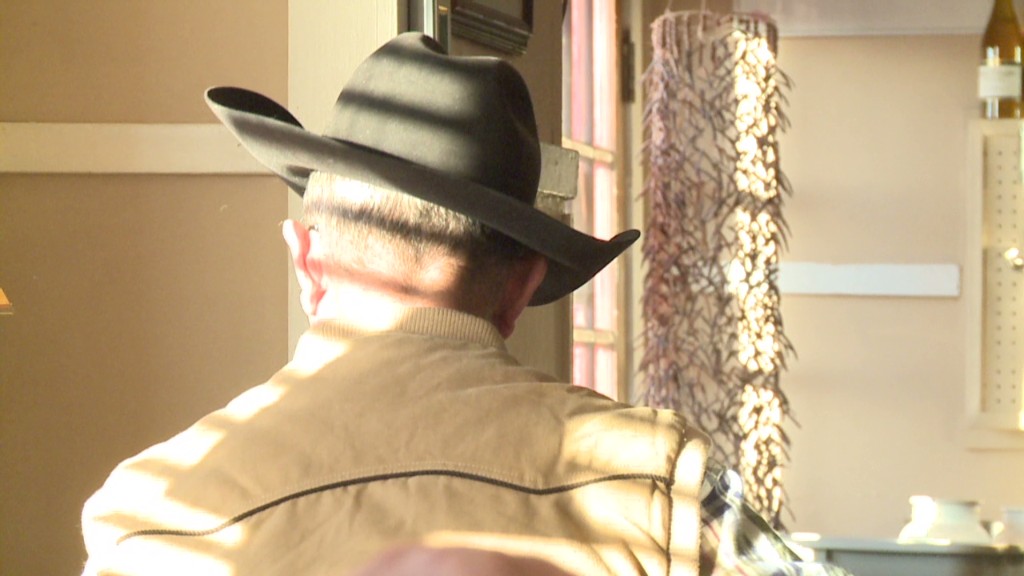 Xstrata is the world's fourth-largest copper producer and one of the largest zinc and nickel miners. The company, which employs 70,000 people in 20 countries, reported a 2011 net profit of $5.7 billion on nearly $34 billion in revenue.
By comparison, Glencore employs nearly 60,000 people in at least 40 countries, with interests in a variety of metals and minerals, as well as oil, coal and agricultural commodities such as wheat, corn, oil seeds and sugar.
Related: Glencore, Xstrata tie-up would create giant
Under the new terms of the deal, Glencore chief executive Ivan Glasenberg will take control of the company six months after the merger is complete. That differs from the original offer -- in which Xstrata's Davis would have remained at the company's helm.
The new deal also includes monetary incentives designed to keep Xstrata's team of mining executives with the new company -- something that had reportedly upset select shareholders.