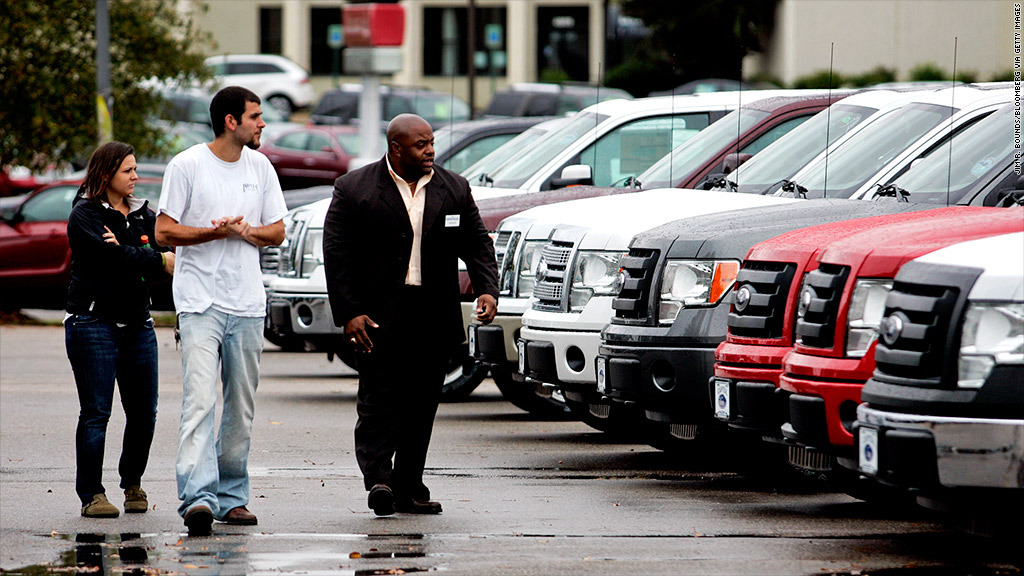 U.S. car buyers flooded showrooms in September, sending auto sales to their highest level in more than four years.
Overall sales were were up 13% from a year ago, according to sales tracker Autodata, which put the pace of sales at an annual rate of just under 15 million vehicles. That easily topped most forecasts and was even better than the spike in sales caused by the government's "Cash for Clunkers" program three years ago. The last time sales reached this level was February 2008, before gas prices surged and the financial meltdown caused a deep, sustained drop in auto sales.
The sales pace came despite some disappointing results from the two leading Detroit automakers.
General Motors (GM) reported only a 1.5% increase in sales from year-ago levels on Tuesday, while Ford Motor (F) sales slipped 0.1%. Both results were a bit below forecast.
But Chrysler Group reported that sales jumped 12% from a year earlier, easily topping forecasts. Toyota Motor (TM) also beat expectations, reporting its sales surged 41.5% from year-ago levels, while Honda Motor (HMC) posted a 30.9% jump in sales as well. A year ago both automakers were struggling with limited supplies of vehicles due to the Japanese earthquake and tsunami.
But it wasn't just the Japanese automakers who posted strong gains. Volkswagen Group, which includes the VW and Audi brands, posted a 32% jump in sales while Hyundai Motor, which operates the Hyundai and Kia brands, posted a 23.4% gain.
Related: The 11 best cars in America
"Pent-up demand continues to be released, and it's being supported by the fact that car loans is more widely available," said Michelle Krebs, senior analyst with Edmunds.com.
The automakers were able to achieve the strong sales even without using cash-back offers and other discounts to attract buyers.
"It's a dream scenario for automakers - low incentives, higher sales. It all equals higher profitability," said Jesse Toprak, analyst with TrueCar.
Consumer confidence has also been on the rise, which helps to boost sales. But Americans are also hitting showrooms due to the limited supply -- and high prices -- of used cars, said Krebs. Production of new cars was at such a low level three to four years ago that the supply of late-model used cars is now much tighter than normal.
"Retail sales in early September were 15% higher than they were a year ago, which is reflective of a healthy market," said John Humphrey, senior vice president of global automotive operations at J.D. Power and Associates.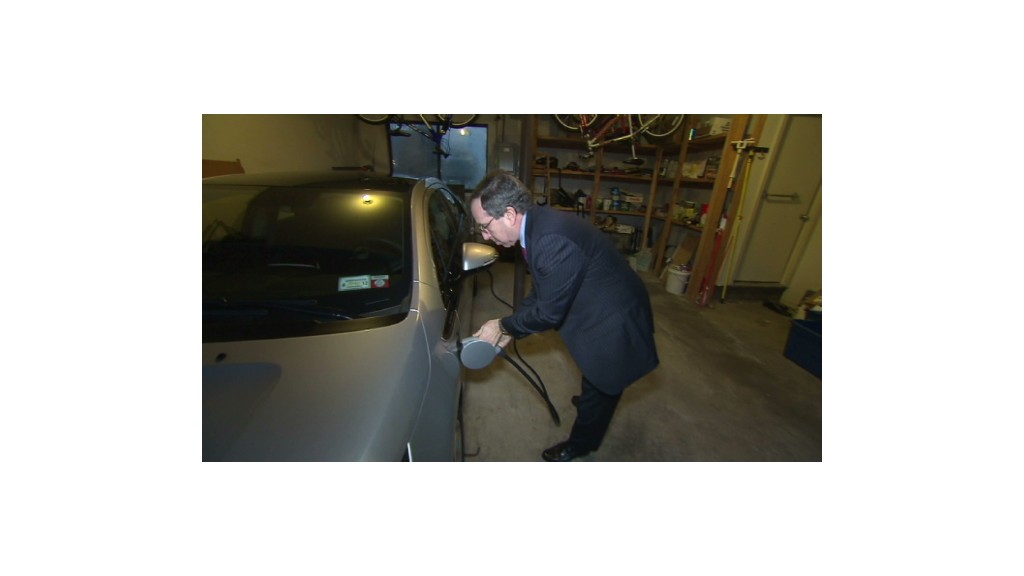 GM and Ford had strong months a year ago due to the supply problems at Japanese competitors, which kept them from posting some of the big gains that their rivals reported in September. Part of the reason both companies missed forecasts was a drop in their less profitable fleet sales to businesses such as rental car companies. Sales to consumers, the more important sign of strength, were pretty much on target.