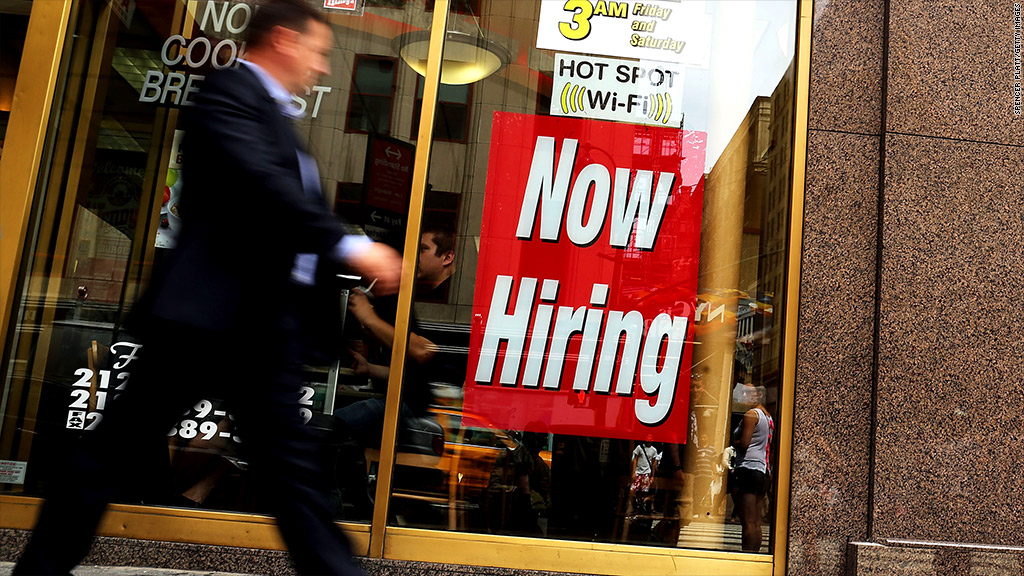 Private sector hiring slowed in September, according to a report released Wednesday by payroll processor ADP.
Private employers added 162,000 jobs in the month, ADP (ADP) said.
While that beat economists' forecasts for 133,000 jobs, it nevertheless marked a slowdown from August, when ADP said private employers added 189,000 jobs.
"While this number today is above consensus, it's hardly a strong number," said Joel Prakken, chairman of Macroeconomic Advisers. "It's only barely above the pace that would push the national unemployment rate down."
The unemployment rate stood at 8.1% in August, and economists surveyed by CNNMoney predict it remained there in September. The economy generally needs at least 150,000 jobs created each month, just to keep up with population growth.
Given weak economic forecasts for the foreseeable future, Prakken said he wouldn't be surprised to see the unemployment rate still above 8% a year from now.
Related: Economists say housing recovery is finally here
ADP's report showed a glimmer of hope in the housing sector, as construction companies hired 10,000 workers -- the strongest gain since March, when unusual warm winter weather also boosted construction.
"There's a lot to suggest that the housing sector is turning around," Prakken said. "House prices are up, inventories are down, and financing conditions are at historically low levels. I think we're starting to see some turn in residential construction there."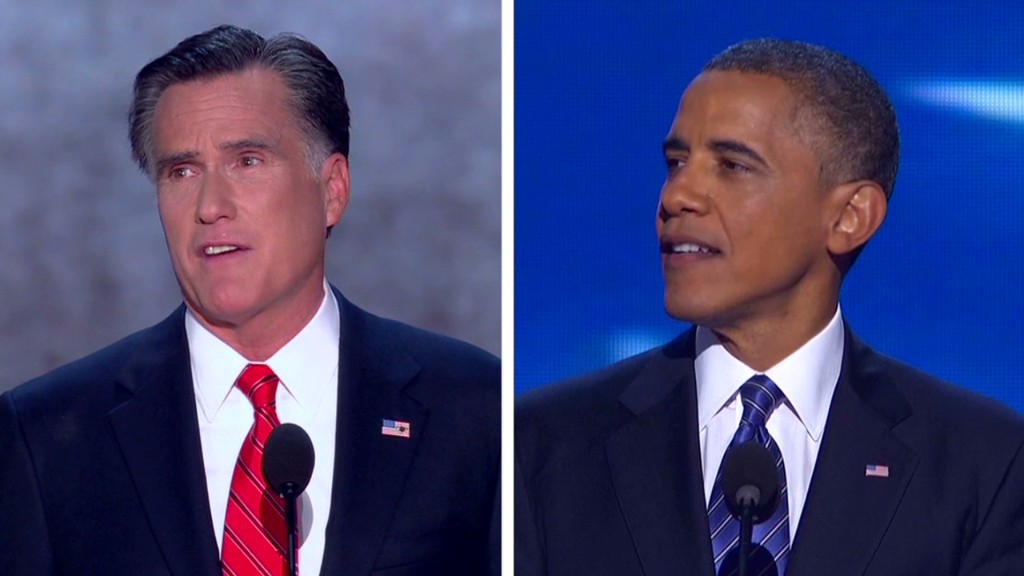 Small companies -- those with fewer than 50 employees -- hired 81,000 people in September, while large companies with 500 or more employees hired 17,000 new workers.
Medium-sized businesses added 64,000 to their payrolls.
Related: Check the unemployment rate in your state
The ADP report is monitored closely since it comes just days before the government's official monthly job report, due Friday. But the ADP figures are often not a great predictor of what the Labor Department will report.
Unlike ADP, the government report includes the public sector, which has been shedding jobs for two years. The government also revises its figures far more frequently than ADP.
Economists surveyed by CNNMoney predict that Friday's jobs report will show 110,000 jobs were added in September, after accounting for 11,000 government job cuts.