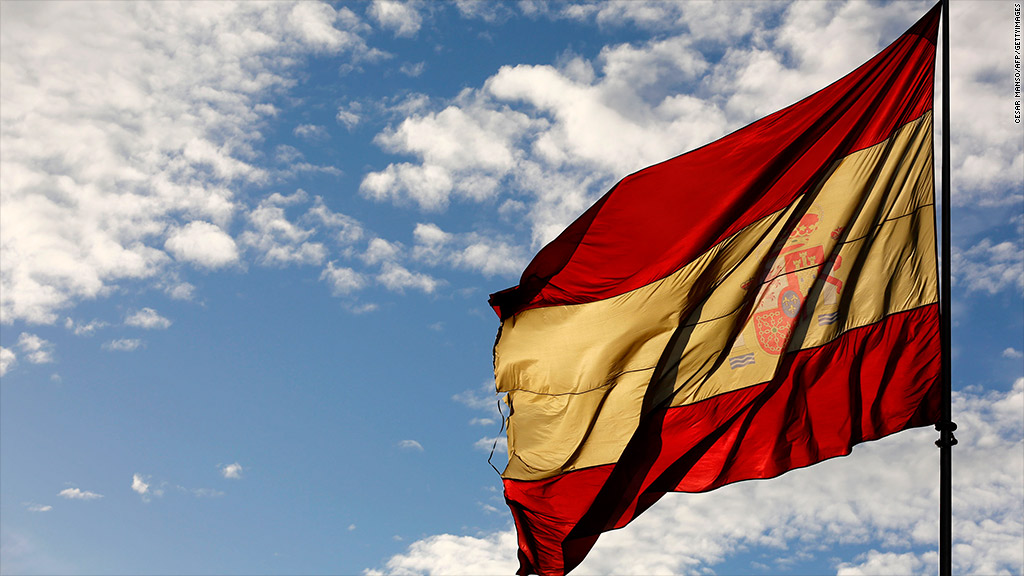 The European Central Bank may be doing "whatever it takes" to preserve the euro, but Wall Street remains uneasy about Europe's future and its nearly three-year-old debt crisis.
Market strategists and money managers surveyed by CNNMoney are most worried about contagion from Spain, which has become the current focal point of Europe's debt troubles.
The ECB's recently announced bond-buying program pushed Spain's borrowing costs lower, but the central bank hasn't taken any concrete action yet. The yield on the 10-year Spanish bond has dropped below 6% from 7.8% earlier this summer, but rates could spike just as quickly.
"Even though the ECB has committed to keeping the European Union together and fix the problems, printing money only gives the banks time to work out their balance sheet issues," said Kim Forrest, senior equity analyst at Fort Pitt Capital. "It doesn't fix the structural problems."
CNNMoney survey: Where the markets are headed in 2012
Spanish banks are facing a shortfall of more than €59 billion ($76 billion), and most experts agree that it's just a matter of time before the cash-strapped country will be forced to request a bailout from the ECB. That would require Spain to commit to budget reforms and outside surveillance through the European Stability Mechanism, the new bailout fund that launched this week.
But so far, Spanish Prime Minister Mariano Rajoy has resisted. Instead, Spain, which is mired in recession, is focused on bringing down its deficit on its own through austerity measures, which have already prompted violent protests in Madrid.
"Spain is walking a very fine line," said Steve Goldman, president of Goldman Management. "We'll have to see if it can implement austerity measures without curtailing growth sharply, which would create an even larger deficit, while also appeasing its populace."
Related: Spain's precarious future
While rates appear to have stabilized, any sign of trouble could cause investors to flee the Spanish bond market and quickly push yields back near 7% or higher. That mark is worrisome on two fronts. One, Rajoy has said it's unsustainable and secondly, it's the same level that first raised the bailout red flag for Greece, Portugal and Ireland.
Given how closely tied European debt markets are, a spike in Spain's bond yields could also spell trouble for other countries in Europe, particularly Italy, said Marc Pado, U.S. market strategist at DowBull.
While Spain is the primary concern, those surveyed by CNNMoney are also worried about the prospects for slowing economic growth in Germany, Europe's largest and healthiest economy. During the second quarter, Germany's economy grew by just 0.3% from the prior quarter, down from 0.5% growth during the first quarter.
"A slowing German economy will remove the main pillar of Europe's future growth and stability," said Doug Cote, chief market strategist at ING Investment Management.
Slower growth in Germany would also raise questions about its ability to help fund future bailouts that could be required for Spain, Italy and Greece, said Phil Orlando, chief equity market strategist at Federated Investors.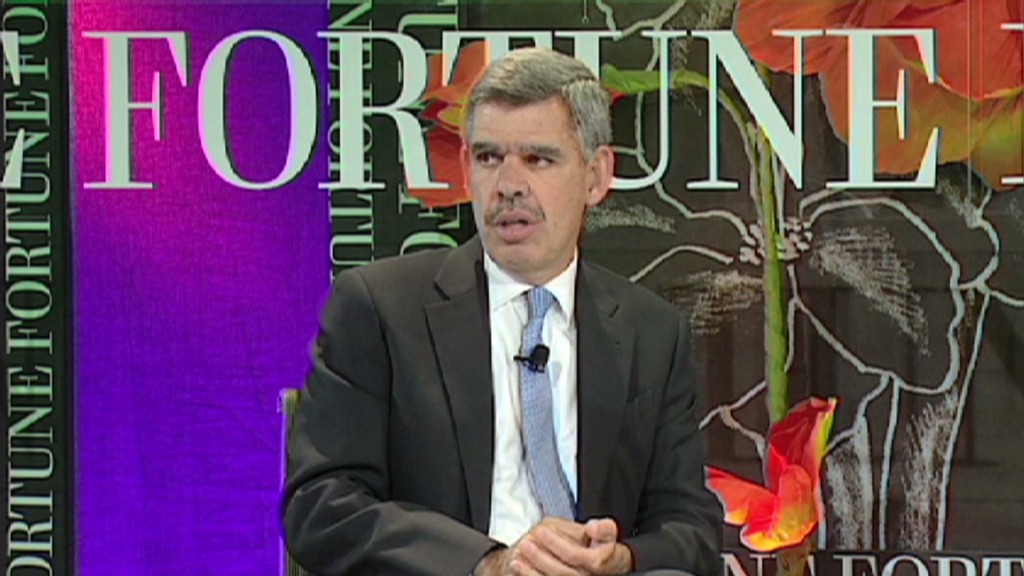 Analysts say that a number of Europe's relentless debt problems could be solved if leaders were more willing to compromise and strike deals.
"It is widely accepted that the only way out of an extended period of recession is for the European Union to form a fiscal and banking union, but political discord stands as the largest reason for the lack of a comprehensive solution as this point," said Frank Fantozzi, CEO and president of Planned Financial Services.