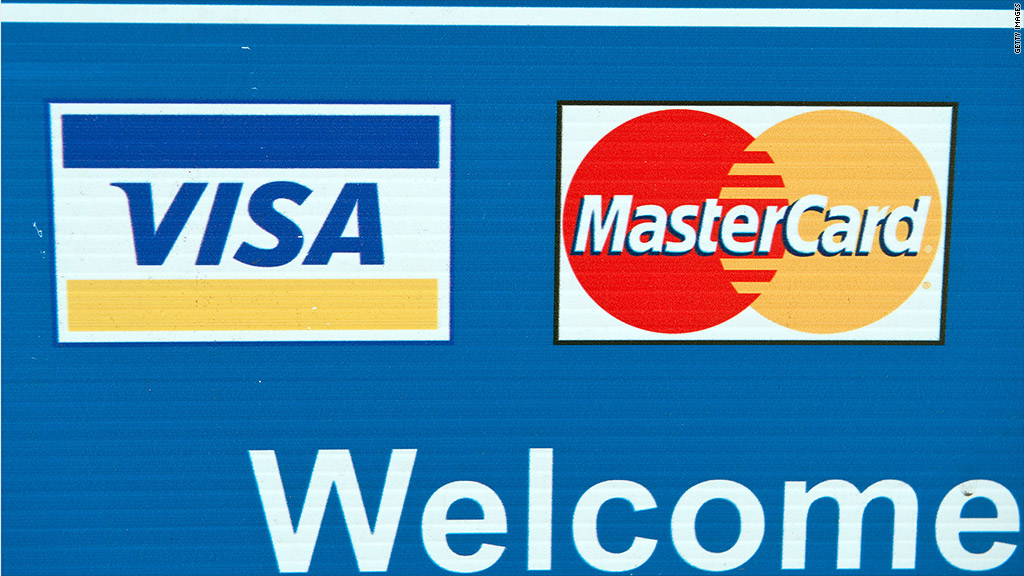 It's been billed as the largest antitrust settlement in U.S. history, but for many of the supposed beneficiaries, it still falls short.
Opposition is growing among retail groups toward the agreement inked in July by Visa, MasterCard and a group of other large financial firms in a dispute with merchants over credit card processing fees.
The merchants alleged in a 2005 lawsuit that the firms had conspired to fix the processing fees -- or "swipe fees" -- at unfairly high levels.
Under the terms of the proposed settlement, which still awaits approval from a judge, roughly 7 million merchants will split $6 billion in damages. They'll also get an eight-month reduction in the fees, a discount valued at approximately $1.2 billion.
The deal has divided retail advocates, with some hailing it as a hard-won victory against the deep-pocketed card industry. Others say it doesn't go far enough, and are preparing to fight its approval in court.
"The proposal is a lose-lose-lose for merchants, consumers and competition," said Matthew Shay, president of the National Retail Federation, in a statement last month.
The aggrieved retailers say the deal does nothing to change the dynamics of credit card processing, leaving Visa (V) and MasterCard (MA) with the power to increase rates unchecked. They're also upset about losing the ability to sue over swipe fees in the future if the deal is approved.
While the $7.2 billion to be forfeited by the defendants makes for an impressive headline number, critics point out that it would be divided among the many plaintiffs in the case, and amounts to only about two months' worth of total swipe fees collected by the card companies and bank issuers.
Lawyers still have to iron out technical details of the settlement, which is expected to be submitted for preliminary approval by Friday. Those objecting to the deal will then have thirty days to weigh in, with a hearing on the issue expected in December.
The National Retail Federation, a merchant trade group, says it plans to try and block the settlement's approval, a move that, if successful, could lead to a lengthy trial. Other groups including the National Grocers Association, the National Community Pharmacists Association and the National Association of Convenience Stores have also come out against the deal, as have retail giants Target (TGT) and Wal-Mart (WMT).
The dissenters have received support from Illinois senator Dick Durbin, architect of an amendment in the Dodd-Frank financial reform law that reduced debit card fees, who in August called the settlement "a capitulation to the Wall Street banks and credit card giants."
Craig Wildfang, co-lead counsel for plaintiffs in the class action, said those opposing the deal were still a minority, with support coming from retailers including Kroger (KR), Supervalu (SVU) and Publix.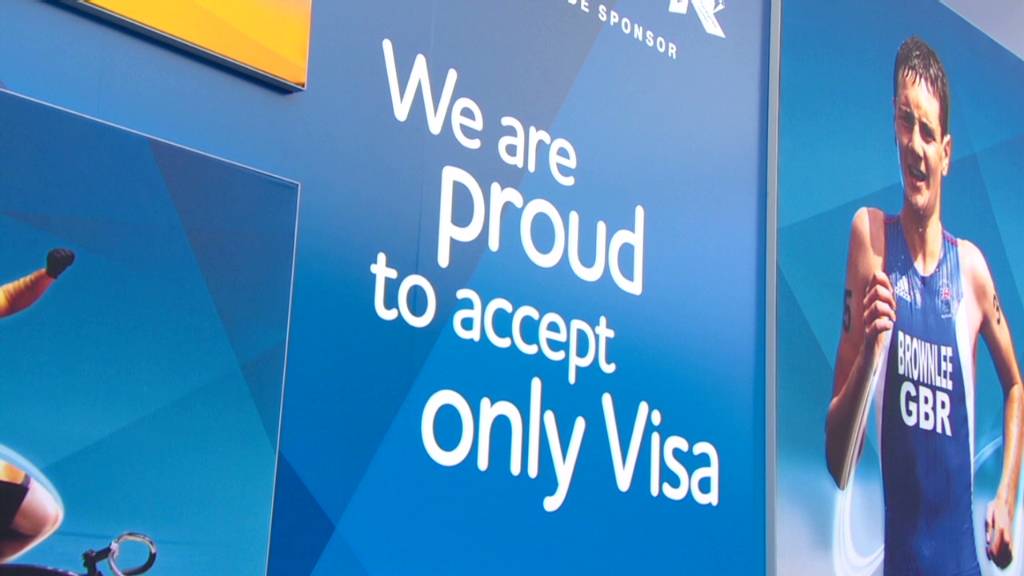 Warring factions: Visa general counsel Josh Floum called the settlement "a fair and reasonable deal" during the firm's earnings call in July, and said he believed it would be approved. A MasterCard spokesman also expressed confidence that the agreement will go through.
Supporters of the deal on the plaintiffs' side point to a provision that allows merchants to impose a surcharge on Visa and MasterCard transactions up to the amount it costs them to accept these cards -- typically around 2-3% per sale. Should stores choose to introduce such surcharges, they must also be applied to other national payment networks, like PayPal and American Express (AXP), based on their acceptance costs.
The threat of a surcharge, some believe, will allow retailers to secure lower rates from the credit card companies and give smaller competitors the chance to gain market share.
"We're going to see much greater competition in these markets than we've seen in the past," Wildfang said.
Surcharges will also benefit consumers, Wildfang added, particularly if they favor cash or other low-cost forms of payment. As stores save money on processing fees, he said, they'll pass those savings on to shoppers in the form of lower prices.
Those on the card-industry side say they doubt consumers will see such benefits. Some retail groups, meanwhile, say stores are unlikely to adopt surcharges for fear of scaring away customers. They also point out that surcharges are already banned in 10 states.
"Surcharging is the least effective way to deal with this problem," said Doug Kantor, a lawyer for the National Association of Convenience Stores. "It's one that consumers don't particularly like, it's one that merchants don't particularly like, and it's so limited in this document that almost no one is going to be able to do it anyway."
Kantor said that rather than leaving Visa and MasterCard with the power to set swipe fees, the settlement should shift that responsibility to the various banks that issue the cards to create competition.
Going solo: Merchants who oppose the deal can opt out and pursue monetary damages on their own, but if it's approved, they'll still be barred from filing suit to challenge Visa and MasterCard's swipe-fee practices.
Jason Kupferberg, a senior analyst at Jefferies (JEF) who's been following the dispute, said that despite all the objections, he expected the court to sign off on the settlement.
"That will basically leave the merchants having to go down the legislative path if they want to actually change some elements of industry structure," he added. "They're going to have to go to Congress, because they're not going to get that relief from the court system."
In the meantime, the card industry is anxious to put the long-running dispute to bed. Trish Wexler, spokeswoman for the Electronic Payments Coalition, an industry group that includes Visa and MasterCard, said those objecting to the settlement were raising "the same arguments that have been debated and negotiated and mediated throughout this process."
"Of course the retailers didn't get everything they wanted," she said. "This is the best possible settlement that could have been negotiated by either side."