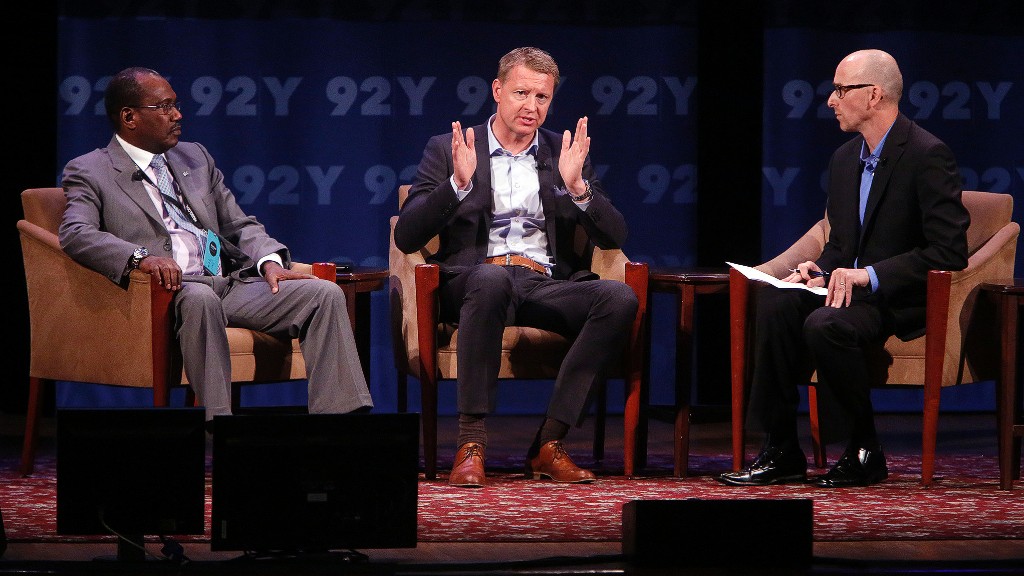 Moderating a discussion on the future of broadband, Mashable editor-in-chief Lance Ulanoff tossed a provocative question to the audience: "By quick show of hands, how many out there think that broadband is a luxury?"
Next question: "How many out there think it is a human right?" That option easily carried the audience vote.
Ulanoff's fellow panelists at the United Nations' recent "Social Good Summit" took a similar view. Held annually to coincide with the UN's General Assembly, the gathering brings together business executives, activists, academics and entrepreneurs to explore how technology can help "make the world a better place."
Broadband access is too important to society to be relegated to a small, privileged portion of the world population, Hans Vestberg, president and CEO of Ericsson (ERIC), said during the discussion. Dr. Hamadoun Touré, secretary-general of the International Telecommunication Union, echoed Vestberg's remarks.
"We need to make sure all the world's inhabitants are connected to the goodies of the online world, which means better health care, better education, more sustainable economic and social development," Touré said.
Vestberg highlighted the link between broadband services and economic growth.
"Endless studies have been done across the globe," he said, "For every 10% of broadband penetration, you get 1% of sustainable GDP."
The world recently hit a major milestone: 1 billion people now have mobile broadband subscriptions, defined as speeds of 3G or higher. Within the next 5 years, that number is forecast to soar to 5 billion.
Vestberg and Touré both serve on the UN Broadband Commission for Digital Development, which late last month published "The State of Broadband 2012." In the report, the commission analyzes the current distribution of broadband worldwide and maps out goals for increasing access, mainly through smartphones.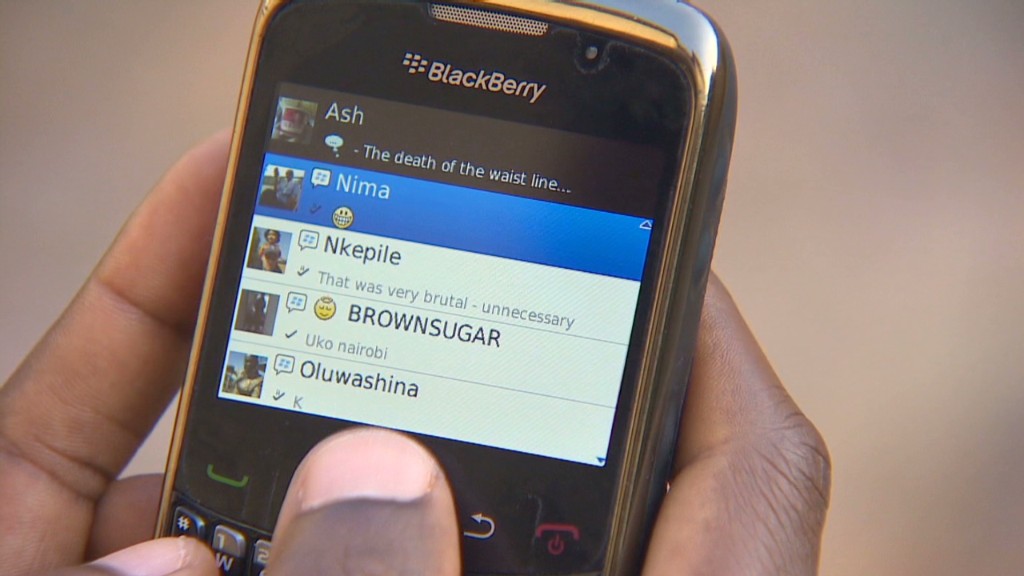 The so-called "digital gap" is shrinking. In 2002, an estimated 8% of world's population was online, but by 2012 that number had risen past 33%. Most of the growth is happening in the developing world.
Those trends have profound global implications.
For example: The number of Internet users accessing the Internet in Chinese will outnumber English language users by 2015, experts predict. The total number of smartphones in the world is expected to top 3 billion by 2017, and by 2020, connected devices may outnumber connected people by a ratio of 6:1.
Those without connections will be cut off from one of the planet's fastest growing "economies." The size of the Internet economy in the G20 countries reached $2.3 trillion in 2010 -- equivalent to around 4.1% of their GDP -- and could double by 2016, according to estimates from the Boston Consulting Group.
Linking up the two-thirds of the world's population that remains offline requires a mix of initiatives. Right now 199 countries, including the United States, have a national broadband plan, and 12 more are in planning stages.
The UN commission's report maps out a series of best-practices advice and case studies for expanding access.
Getting the private sector involved is key -- they're often the ones actually footing the bill for infrastructure development. Ericsson's Vestberg said he sees more governments exploring private-sector investment options and setting formal targets for their digital goals.
"It's no longer a luxury," Touré said. "We see this is a fundamental tool that is expected by everyone."